THE BEST MOVIES STREAMING THIS WEEK
The Top 15 movies added to or extended on the streaming services this week:
1) THE EMPEROR'S NAKED ARMY MARCHES ON
Filmmaker Kazuo Hara follows Kenzo Okuzaki, a World War II soldier seeking the fates of others in his unit.
A controversial documentary about a real-life struggle against Emperor Hirohito, it is a brilliant exploration of memory and war guilt, a subject often ignored in modern Japan. 
The director uses the film camera as a weapon to obtain social justice. Everything unfolds live before your eyes; Hara uses the medium to put people on trial in front of the whole world. His masterpiece - which took five years to make and for the longest time, was only available to watch in extremely low-resolution video or by purchasing a pricy out of print DVD that would occasionally pop up on eBay - is fearless and fascinating cinema that forces you to think, and makes you ask questions about how we experience and record history.
---
2) THERE WILL BE BLOOD
Widely touted as a masterpiece, this sparse and sprawling epic about the underhanded "heroes" of capitalism boasts incredible performances by leads Daniel Day-Lewis and Paul Dano, and is director Paul Thomas Anderson's best work to date.
It's a biblical parable about America's failure to square religion and greed. But most of all it is a marvellously entertaining soap: a sort Dickens does Dallas, without the sex or swimming pools. ~
This is a strange and potent epic about oil and greed that has overshot the runway of movie modernity with something thrillingly, dangerously new, which pushes at the boundaries of cinema.
The beginning of his film feels like the beginning of the world for all its sense that nothing came before, and Day-Lewis's performance is as good as the awards suggest: it's big, it's wild, yet it's also restrained by the sparing talk of his character and framed by a film whose ambitions are bigger than his acting.
The cinematography by Robert Elswit captures the harsh landscape, and he shoots Day-Lewis in a way that emphasizes his angular face and frame - his body is just as jagged as the rocks that he digs through. 
Visually resplendent, thematically rich and by turns lyrical, hysterical and baffling, Anderson has made his finest film yet.
Uncompromising, intelligent and searing cinema. Along with "The Assassination Of Jesse James..." and "No Country For Old Men", this is the best batch of Western-set dramas in decades. John Huston would have been proud.
---
3) LETTER FROM AN UNKOWN WOMAN
A weepie like they don't make them like anymore.
Golden Age Hollywood romance doesn't get much better than this, a powerful tale of doomed love.
A lush story of unrequited love in turn-of-the-century Vienna, Max Ophüls's gracefully romantic 1948 film sumptuously visualizes the emotional power of one woman's life-long fixation on a selfish man. Though it was not initially a success, it has since come to be considered his best American film. 
This immaculate costume movie was his second Hollywood production. A personal project of its star, Joan Fontaine, and her producer-husband, it's set in fin-de-siècle Vienna, and its flimsy, not entirely plausible story of a young girl's pure love for an egocentric, womanising pianist (Louis Jourdan) is given depth and visual texture by the performances and by Ophüls's delicate direction, Franz Planer's lyrical camerawork, a literate script by Howard Koch (co-author of "Casablanca"), and the characteristic taste of producer John Houseman.
From its painstakingly designed interiors to its sweeping, fluid camerawork, from its overblown score to its devastating central performances, it is suffused with opulence.
It provides a luxurious swathe of emotion. Vienna is recreated here with gorgeous intensity, very different from the city Carol Reed imagined in "The Third Man" one year later, but quite as vivid. The action of this gripping and tragic story, on the cusp of melodrama, is fashioned to perfection..
---
4) OUT OF SIGHT
A crime movie less interested in crime than in how people talk, flirt, lie and get themselves into trouble. Based on an Elmore Leonard novel, it relishes his deep comic ease; the characters mosey through scenes existing primarily to savor the dialogue.
Its effortless cool and flaw-less ensemble make it the best translation of an Elmore Leonard book yet.
With Scott Frank's screenplay sticking closely to the eccentric source, Steven Soderbergh infuses the unlikely connection between a charmingly laid-back con (George Clooney) and a no-nonsense Fed (Jennifer Lopez) with a passionately cool romanticism. 
This intelligently crafted adaptation of the novel is witty, sexy, suprisingly entertaining, and a star-making turn for Clooney.
---
5) KILL BILL: VOLUME 1
Tarantino's back with a ballistic bang, taking 'lowly' exploitation cinema to vertiginous heights. So good it deserves mention in the same breath as "Reservoir Dogs" and "Pulp Fiction."
It is admittedly little more than a stylish revenge thriller - albeit one that benefits from a wildly inventive surfeit of style.
Brutally bloody and thrillingly callous from first to last, it covers its action in a kind of delirium-glaze. It's a martial- arts movie universe where the normal laws of economics, police work, physiology and gravity do not apply: a world composed of a brilliantly allusive tissue of spaghetti western and Asian martial-arts genres, on which the director's own, instantly identifiable presence is mounted as a superstructure.
It shows Quentin Tarantino so effortlessly and brilliantly in command of his technique that he reminds me of a virtuoso violinist racing through "Flight of the Bumble Bee".
---
~ Advertisement ~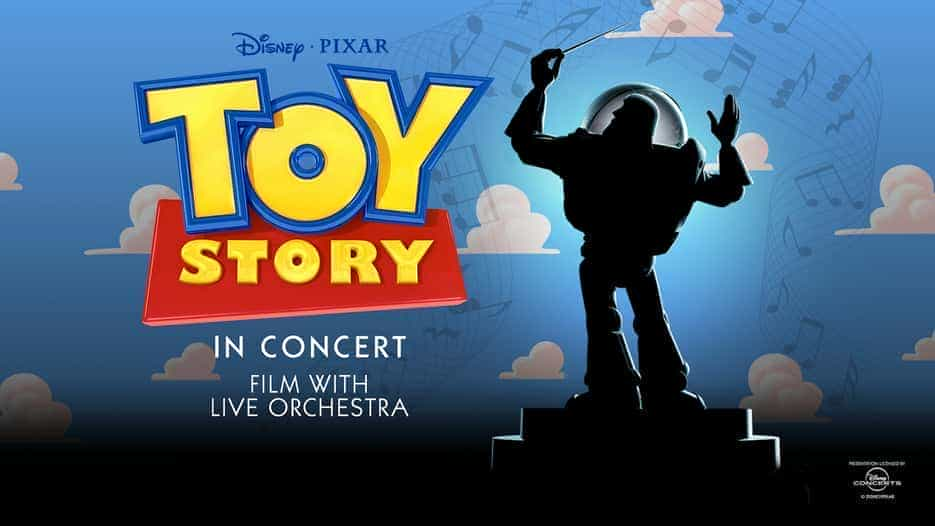 ---
6) SPOTLIGHT
Utterly engrossing from start to finish, a superb ensemble cast re-creates the story of how a small team of investigative journalists dared to take on the Catholic Church to expose a history of abuse and cover-up. It's a gripping, smartly crafted film that deserves to be seen.
It's that all-too-rare beast: a movie that's both important and engrossing.
With remarkable control, it is sensational storytelling and an extraordinary paean to journalistic endeavour.
It is the kind of movie where a scene showing a group of reporters huddled over church directories, taking notes in silence, becomes a gripping sequence.
A taut, engrossing journalist procedural, the likes of which may not have been seen since "All The President's Men" in 1976. Briskly paced and never breaking its stare with the evil it confronts. 
It gracefully handles the lurid details of its fact-based story while resisting the temptation to lionize its heroes, resulting in a drama that honours the audience as well as its real-life subjects.
---
7) JURASSIC PARK
Cliché or no, there's no getting around it - this is quite simply one of the greatest blockbusters of all time.
Steven Spielberg soared to new heights with this massively successful adventure that spawned a monster-sized franchise. T-Rex and her chums may be the stars of the show, but he orchestrates the action with such effortless verve that, even today, it's hard not to be transfixed by the thrilling spectacle and the sheer scale of the director's vision.
One of the most influential special effects movies of the early 1990s, it helped show the world that the future of cinema was inside a computer. With digital dinosaurs courtesy of George Lucas' Industrial Light and Magic, the film helped redefine the summer blockbuster for a new generation. 
It is a spectacle of special effects and life-like animatronics, with some of Spielberg's best sequences of sustained awe and sheer terror since "Jaws".
Blockbusters would never be the same again, but it's worth remembering there's only six minutes of CGI in this, its supposed coming-out party. Add to all this a succession of set-pieces most filmmakers would give their left viewfinders for, and you have one of the big screen's very greatest thrill-rides.
---
8) BLAZING SADDLES
Mel Brooks at his ribald, tasteless best, it stands out as one of the all-time great film spoofs. It also features a number of scenes that have elevated the film into the realm of the comedy classic, perhaps most infamously the one involving beans, a campfire, and the most gratuitous display of flatulence ever to cloud a movie screen. 
It's a crazed grabbag of a movie that does everything to keep us laughing except hit us over the head with a rubber chicken. Mostly, it succeeds.
Daring, provocative, and laugh-out-loud funny, it is a gleefully vulgar spoof of Westerns that marks a high point in Mel Brooks' storied career.
It stands next to "Young Frankenstein" as his best movie, and, of course, boasts the god of all fart gags.
---
9) MY BEAUTIFUL LAUNDRETTE
This marvellously played movie's undoubted importance lies in the way it takes the key characteristics of the Thatcherite decade - grafting in the free market, the desire for material acquisitions, the establishment of stability - and turns everything on its head with a merciful lack of polemic.
It is fast and all over the place because it has so much to say, and show, including a highly watchable fresh-faced Daniel Day-Lewis.
---
10) MÄDCHEN IN UNIFORM
This very early Lesbian drama is still moving and aesthetically interesting.
It is one of those odd movies whose very existence - and the attributes it displays - place it almost completely outside of the era and attributes of the era in which it was made; in that regard, it stands alongside such unusual Hollywood movies as Joseph L. Mankiewicz's "People Will Talk", Herbert Biberman's "Salt Of The Earth", and Abraham Polonsky's "Force Of Evil" - except that it was the product of an even more repressive culture than 1950's America, made as it was in early 1930's Germany. 
Beautifully filmed and performed, it avoids easy melodrama with its sensitive handling of oft-sensationalized subject matter.
This landmark in gay cinema may no longer scandalise. But it remains a touching love story.
---
11) KILL LIST
Ben Wheatley's sui generis sophomore effort confirms him as a weasel to watch under the cocktail cabinet for. This unnerving drama runs middle-class anxieties through the shredder.
Constant narrative ambiguity is what renders it so compelling.
Authentic dialogue, pitch-perfect performances and seductively scuzzy images comprise a film funny and bleak, tender and cruel, serious and 'out-there'. British horror has rarely hit these heights since the mid-'70s.
An unrelentingly grim ride into the bleakest imaginable terrain, its only humour black beyond belief. It's hard to remember a British movie as nerve-shreddingly effective since 'Dead Man's Shoes'. Like that film, this is a film which lingers long in the memory: look for it on 'Best of British' lists for a long time to come.
---
12) 120 BPM
A two-hour historical drama about gay activism in the late 1980s/early 1990s – with subtitles! – might sound like a hard sell, but this is also a deep house opera, an urgent, steamy love story and a jubilant battle cry that demands to be witnessed.
Born of its director Robin Campillo's real-life involvement with Aids awareness group Act Up Paris, it proudly bangs its activist drum. Winner of the Grand Prix at Cannes in 2017, this informed and immersive film is set in the early 90s as the Aids epidemic rages, and shows the collective's "positive and combative" approach to effecting change.
A passionate and defiant account of 80s Aids activism Campillo commemorates the legacy of the direct-action group with a movie that is tragic, urgent and full of cinematic life.
This movie demonstrates the humanity of these activists, people whose backs were against a wall. It does so with humor, compassion, affinity, and no condescension. Even if you consider yourself reasonably well-versed in the history, "battements par minute" is a kind of wake-up call, a cinematic alarm against complacency.
Moving without resorting to melodrama, it offers an engrossing look at a pivotal period in history that lingers long after the closing credits roll.
Fly on the wall filmmaking at its best, this is pure cinema - an enthralling, enveloping experience that seizes you fully, effortlessly mixing politics, sex, life, death and art. It brims with life.
---
13) SUMMER 1993
A stunning drama of a childhood ripped apart, Carla Simón's brilliantly realised story of a six-year-old traumatised by the death of her parents features miraculous child performances.
A moving look at loss from a child's perspective, the debut feature from the Spanish writer-director is a finely crafted portrait of personal upheaval .
"Estiu 1993" finds her drawing on personal memories to create a thoughtful drama elevated by outstanding work from its young leads.
---
14) BLOODY NOSE, EMPTY POCKETS
A bittersweet bar-room endgame, street-cast characters play fictionalised versions of themselves in this riotous documentary about a closing-down Las Vegas watering hole.
Bursting with humanity, grounded in humility, and in love with the poetry of faces, it is a classic indie film that will irritate or mystify some viewers while inspiring evangelical fervor in others.
---
15) ABOUT A BOY
Genuinely funny and moving, Nick Hornby's answer to "Bridget Jones" is both an endearing examination of masculinity and a challenge to male isolationism.
This is a pleasingly skewed Britcom that can be watched with mates or the other half. And, boy, is it funny.
It benefits tremendously from Hugh Grant's layered performance, as well as a funny, moving story that tugs at the heartstrings without tilting into treacle.
We have all the action heroes and Method script-chewers we need right now, but the Cary Grant department is understaffed, and Hugh Grant shows here that he is more than a star, he is a resource.
Admirably lacking in sentiment, this is a comedy-drama with a steady supply of laughs. Those who thought Hugh Grant's performance was the best thing in "Bridget Jones" should enjoy his turn here. Better yet, Badly Drawn Boy's song-based score is a triumph, a musical meta-narrative, adding character without threatening cohesion.
---