WHAT'S ON IN MANCHESTER CINEMAS
& ON NETFLIX, SKY, AMAZON, BBC, ALL 4 & DISNEY+
The best movies currently showing in Manchester cinemas & streaming online
Updated 30 Sep 2021
---
~ Advertisement ~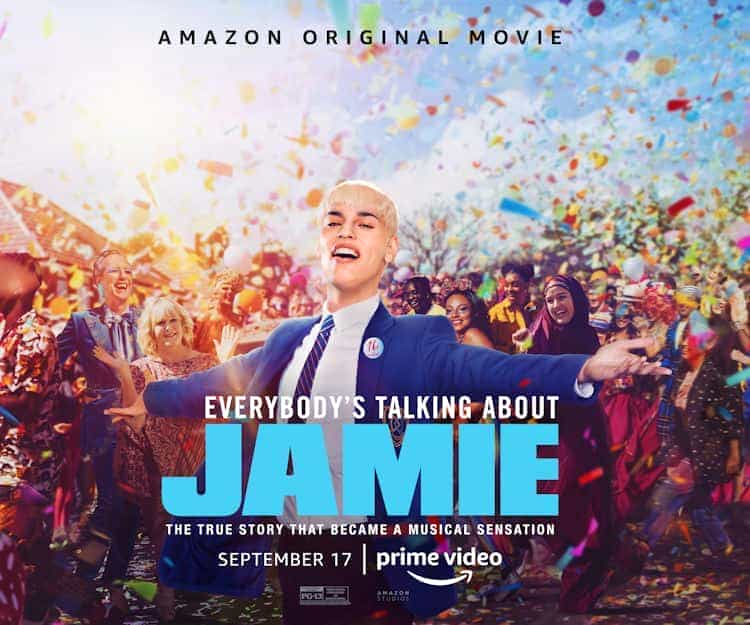 ---
THE BEST MOVIES SCREENING IN MANCHESTER CINEMAS
1) THE MALTESE FALCON
One of the two best films Humphrey Bogart made (the other is The Big Sleep), this landmark crime flick is 80 years old and re-released with not a single frame superfluous or poorly aged.

As well as having the greatest MacGuffin of all time, a dark, steely performance from Bogart is at the cynical heart of John Huston's adaptation of the classic detective novel.
Often considered the first film noir, Huston's mostly straightforward visual approach renders it an instance of early noir more in its hardboiled attitude than in the chiaroscuro style common to other film noirs, with its collection of colourfully played venal characters. 
This third version of Dashiell Hammett's hard-boiled crime drama is superb cinematic entertainment. It completely obliterated memories of the two perfectly fine earlier versions and created a brand-new movie icon in Bogart's cynical private detective, Sam Spade, a role that brought him a richly deserved stardom after years of toil in supporting parts.
To describe the plot in a linear and logical fashion is almost impossible. That doesn't matter. The movie is essentially a series of conversations punctuated by brief, violent interludes. It's all style. It isn't violence or chases, but the way the actors look, move, speak and embody their characters.
Suspenseful, labyrinthine, and brilliantly cast, it is one of the most influential noirs - as well as a showcase for Bogart at his finest.
The perfect movie experience.
---
2) GAGARINE
Close encounters of the banlieue kind; this mesmerising debut about a teenager looking to fix up his Paris estate passes up the usual angry social-realism in favour of something more celestial.
This tough-yet-tender drama set in Paris's projects will fly you the moon.
This terrific first feature from Fanny Liatard combines psychogeography with fantasy to create something rather unusual and lovely.
Blending fiction with archive footage, the films centres around the real-life demolition in 2019 of Cité Gagarine, a housing project on the outskirts of Paris that was named after the first person in space. The result is a poignant coming-of-age tale that mourns the passing of an era while celebrating the importance of community.
Free of cliché, visually ingenious, it is a pleasure - pure magic realism, an ingenious homespun spectacular.

---
3) ROSE PLAYS JULIE
Ann Skelly, Orla Brady, and Aidan Gillen star in this psychological drama. 
Joe Lawlor and Christine Molloy's gripping study of trauma and identity is the pair's most ambitious and provocative film yet. It would make a fascinating, ethically thorny double feature with Promising Young Woman.
A deceptively slick ghostly horror-tinged psychological drama from the innovative Irish directing team.
It uses a woman's quest to know her biological parents as the foundation for an unsettling story that compellingly confounds expectations.
The tale taps into primal urges—for love, revenge, knowledge—and these urges give it a mythic quality, like a story told since antiquity, or a fable designed to express truths about the human condition. It is very controlled in its style: this control reaps huge rewards.
Brilliantly switching into and out of melodrama, this thickly plotted but economically written film is hugely understated in a way that recalls Scandi-noir, but with an eclectic and innovative style that's all its own. Quiet, intense, chilling and thrilling, this is a masterpiece of dread atmospherics.
---
4) THE GREEN KNIGHT
A rivetingly weird and exceptionally beautiful fantasy film that offers no easy answers but ponders the biggest questions — through myths, mysticism, and men in crisis. This is major stuff from David Lowery.
What a strange and peculiarly powerful film this is. An ambitious adaptation of the chivalric poem about the adventures of an Arthurian knight, written in Middle English by an unknown author (and most famously translated in the 21st century by Simon Armitage), this rich and wild fantasy is the best work yet from the director of Ain't Them Bodies Saints and A Ghost Story.
Lowery has adapted the 14th century chivalric romance Sir Gawain and the Green Knight into one of the most memorable films of the year, a fascinating swirl of masculinity, temptation, heroism, and religion.
A spellbindingly beautiful sprawling, strange and dreamlike interpretation of the Arthurian legend which is ripe for our time.
Lowery's film doesn't feel modern, per se, but it has its own sense of vitality and immediacy.
His complex, visually sumptuous and uncommercial tale of Arthurian legend revels in upending expectations.
The moss-covered delights of watching a myth being made; Dev Patel is terrific as Sir Gawain, the knight who makes a troubling pact with a hulking, uninvited guest at Camelot.
A tale told mainly via startling visuals requires an actor with a singularly expressive face, and Patel rises to the challenge. It's close to a cinematic holy grail.
He delivers a career-best performance in this sublimely weird liberal adaptation of a 14th-century poem. As intriguing as it is challenging, it excels as a hallucinatory cinematic puzzle that will scramble your brain in the best possible way.
It honours and deconstructs its source material in equal measure, producing an absorbing adventure that casts a fantastical spell.
---
5) NO TIME TO DIE
Daniel Craig bows out as 007 with a feast of heart and spectacle – and comfortably the best Bond movie since Casino Royale.
His James Bond send-off is extravagant, satisfying and moving.
The long-awaited 25th outing for Ian Fleming's superspy is a weird and self-aware epic with audacious surprises up its sleeve.
It's better than good. It's magnificent. After a stunning opening entry (Casino Royale) and three middling instalments of water-treading inanity, a Daniel Craig Bond has finally delivered on its promise.

A film that rounds off the era with tremendous ambition and aplomb, it is the kind of outsized standalone sci-fi yarn we might associate with the earlier 007s.
---
~ Advertisement ~
---
6) ANNETTE
Is this magnificent, lunatic rock opera real or did you dream it? Sea monsters, MeToo musical numbers, and a wooden baby – Leos Carax's film is strange and stylish.
Vive le cinéma, vive la différence! A disorientating, singular vision of peerless creativity, Carax's surreal, Sparks-scripted musical-of-sorts stars Adam Driver and Marion Cotillard as ill-fated lovers.
Working from a libretto by the cult band, the cult director's big, bold and wildly original English-language debut is unlikely to please mayonnaise mainstream tastes. But for those seeking surprises, spectacle, and shadows, it is a gorgeous musical marvel like no other and Driver is monstrously good.

An exhilarating and exuberant experience, it is most obviously, an audacious, unabashed rock opera. The only sustained dialogue comes from a man doing a stand-up act on a stage.
The most original film of 2021, it is a ride like no other, a spellbinding waltz in a storm. See it for truly hypnotic filmmaking, a clutch of great songs and Driver at his most magnetic.
---
7) SHANG-CHI AND THE LEGEND OF THE TEN RINGS
It's telling when the Marvel Cinematic Universe uses its immense power to operate an assembly line. But it's just as telling when there's a deeply human spark to one of their projects, allowing franchise values like great spectacle, striking performances, and intricate depictions of family to prevail. This is the latest addition to the latter category.
Never heard of Shang-Chi? Don't worry – chances are you'll still have an excellent time in this adventure that gets everything right. It's love at first fight with this new Marvel superhero.
Don't worry if you're unfamiliar with Shang-Chi's title character, who has nearly 50 years of Marvel Comics history but makes his screen debut here. The first Marvel movie with an Asian lead doesn't just strike a major blow for representation; it also manages to put a fresh and infectious spin on the hoary old origin story.
Steering the MCU into previously uncharted territory, Marvel's Phase Four makes up for lost time with an origin story that richly entertains when it's not pushing boundaries.
An anachronistic pastiche of wuxia and sci-fi that is executed unbelievably well, it combines thrilling spectacle with cultural specificity to correct the comics' racist past. A metatextual antithesis to the racism and whitewashing in Marvel's own history, and a cinematic celebration of the Chinese diaspora on and off screen.
A refreshingly unconventional take on the origin story; the film's success has much to do with how director (serving also as co-writer) Destin Daniel Cretton and his team are able to negotiate themselves around the strict, and often suffocating, demands of the Marvel framework.
Featuring funny and endearing moments amid beautifully choreographed action sequences, it excels as a story about family and how it can be twisted by grief. Simu Liu, Awkwafina, and Tony Leung bring multi-faceted characters to life and, despite pacing issues, it delivers a hugely entertaining step in the right direction for Asian representation.
It loses energy in the second half but Marvel's first movie with an Asian-American lead is still a grabby debut for a cool new MCU character.
It isn't entirely free of Marvel's familiar formula, but this exciting origin story expands the MCU in more ways than one.
A superhero movie that justifies the hype, it is an electrifying fusion of convincing characters and breathtaking CGI.
---
8) CANDYMAN
The hook-handed monster is back in a scary and scarily topical update of the '90s slasher movie.
"Say his name" is the mantra in this politically charged and atmospheric horror sequel, which draws on the events of the iconic 1992 original, albeit decades down the line, and opts for unsettling yet impressive imagery over jump scares.
For many horror fans, it is the most eagerly anticipated film of the year – even more so considering its three COVID-related delays. But while its billing as a sort-of sequel to the 1992 slasher classic is wise – two subpar sequels from the late '90s are best forgotten – the soft-reboot approach sometimes rings alarm bells. Luckily, director Nia DaCosta has kept the big, chewy themes of the original while creating a fresh supernatural tale that'll spook audiences anew.
The first Candyman stepped daintily out of the mirror in 1992, in writer-director Bernard Rose's US-set version of the Clive Barker novella The Forbidden, a parable of English class shame set in a Liverpool housing estate. Now, DaCosta, working with co-writer and producer Jordan Peele, has created a slick, macabre and very sophisticated quasi sequel-reboot for the horror myth as an expression of rage against racism in the era of Black Lives Matter.
Let us be honest, though. Whoever was directing a horror film produced and co-written by Peele (DaCosta and Win Rosenfeld also have script credits) that shared so many concerns with Get Out and Us, he or she would still be in their Oscar-winning collaborator's shadow. Even if Peele weren't involved, his name would feature in any review of Candyman. He is the emperor of this territory.

Under DaCosta's direction, the screenplay rises above itself, providing an entertaining and compelling horror film that, like the original 1992 film, rises above the typical expectations of the slasher genre. 
This gloriously crafted and politically formidable horror sequel is a standout splatterfest that's simultaneously silly, frightening and simmering with rage at the festering wound of US racial injustice.

It is being sold as a "spiritual sequel" to the 1992 horror classic starring Virginia Madsen and Vanessa Williams. This iteration ignores the two actual sequels to Rose's adaptation, instead picking up in present day Chicago. Toss in some profoundly gross body horror plus a satisfying ending that nicely closes out its thesis statement, and we have the makings of a fun, thought-provoking time at the movies.
It is a nifty 21st-century take on a classic horror and DaCosta is a high-grade visual stylist, gifted with frescoes of faded graffiti and woozy Kubrickian interiors.

She keeps her balance, with a neat, corkscrewing structure and elliptical scenes of slaughter that leave just enough to the imagination. A rather sickly-sweet treat.

Distinguishing her as a visionary to be reckoned with, she re-examines the white saviour and Black boogeyman tropes in this bold horror reimagining. No sequel has done more for the Black gaze or for scary stuff in mirrors.
It takes an incisive, visually thrilling approach to deepening the franchise's mythology - and terrifying audiences along the way.
---
9) SWEETHEART
This uplifting drama delivers two remarkable debuts for the price of one, as Nell Barlow stars in director Marley Morrison's quirky spin on the holiday romance.
---
10) THE MANY SAINTS OF NEWARK
It says a lot about The Sopranos that, 14 years on from the final episode, we're still talking about it. It seems ridiculous to say, but the hottest show of 2021 debuted in the last century. Naturally, nothing sleeps with the fishes forever – and in this new prequel film Tony returns in a nostalgic treat filled with fresh menace.
Michael Gandolfini steps into his famous father James's shoes to play the young Tony Soprano in this hugely satisfying prequel to lauded TV crime drama.
Even as its storytelling chafes at the edges of its cinematic constraints, it proves The Sopranos' allure is still powerful.
A fierce and brilliant prequel, this is a film that both expands on and complicates the legacy of one of television's greatest shows.
Anyone who's ever wondered who and what made Tony the way he was will be richly rewarded by Alan Taylor's riveting trip back in time.
A gamble that pays off, the story of the young Tony and his Mafioso uncle Dickie expands the TV show's universe in a way that will delight fans.

Violent, gripping, darkly funny and deeply human… everything, in other words, you'd expect from a Sopranos story.
It is audacious, bloody and brilliant.

A busier proposition than its HBO forefather, this sets up more than it can pay off. But it does manage to balance fan-service with plenty of rich, original, complex material. Bada? Bing.
---
~ Advertisement ~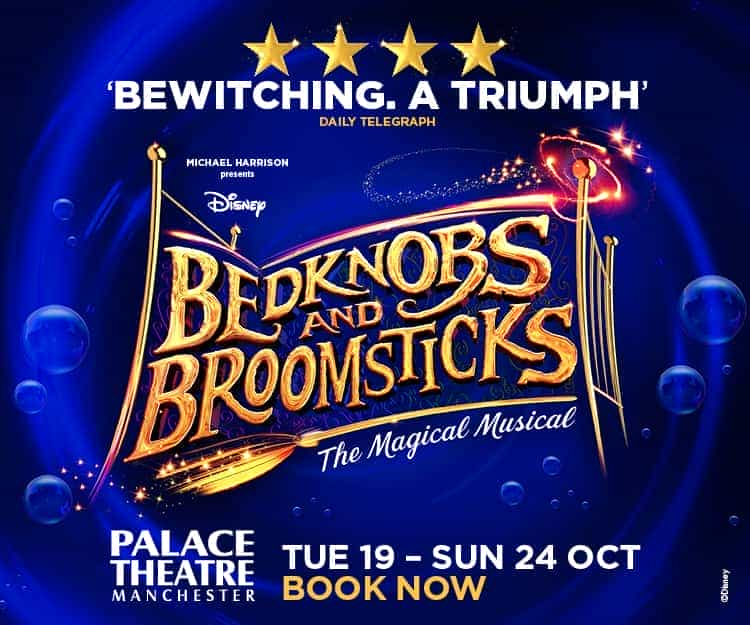 ---
---
VUE MANCHESTER THE PRINTWORKS
23 screen 3D multiplex and IMAX cinema inside The Printworks in the city centre, showing all the latest blockbuster releases. Rebranded from Odeon in May 2017. With a total capacity of 4,407, screens range from 65 seats to 485.
RESTAURANTS NEAR THE PRINTWORKS

|

PRINTWORKS BARS
27 Withy Grove, Manchester M4 2BS [map]
MOVIES CURRENTLY SHOWING AT THE PRINTWORKS

---
ODEON MANCHESTER GREAT NORTHERN
16 screen 3D multiplex cinema inside The Great Northern Warehouse on Peter Street in the city centre, showing all the latest blockbuster releases. Rebranded from AMC in September 2017. With a total capacity of 3,257, screens range from 86 seats to 466.
RESTAURANTS NEAR GREAT NORTHERN

|

BARS NEAR GREAT NORTHERN
235 Deansgate, Manchester M3 4EN [map]
MOVIES CURRENTLY SHOWING AT GREAT NORTHERN

---
HOME CINEMA
Opened in 2015 when the Cornerhouse joined forces with the Library Theatre, Manchester's art house cinema is located in the city centre on First Street, just off Whitworth Street West between the Palace Theatre and Bridgewater Hall. With a total capacity of 504, there are five cinema screens, with the biggest seating 230 and the smallest just 33.
RESTAURANTS NEAR HOME

|

BARS NEAR HOME
2 Tony Wilson Place Manchester M15 4FN [map]
MOVIES CURRENTLY SHOWING AT HOME

---
VUE MANCHESTER THE LOWRY
9 screen 3D cinema inside The Lowry Outlet Mall at Salford Quays, showing all the latest blockbuster releases. Located 4 miles from the city centre, it's just 15 minutes on the Metrolink from Deansgate-Castlefield to MediaCityUK. With a total capacity of 2,080, screens range from 42 seats to 500.
RESTAURANTS NEAR THE LOWRY

|

SALFORD QUAYS BARS
The Quays, Salford Quays,M50 3AH [map]
MOVIES CURRENTLY SHOWING AT THE LOWRY

---
SHOWCASE MANCHESTER BELLE VUE
14 screen 3D multiplex cinema located 3 miles outside the city centre, next to Belle Vue train station (10 mins from Piccadilly). The largest screen has 390 seats
RESTAURANTS NEAR GREAT NORTHERN

|

BARS NEAR GREAT NORTHERN
Hyde Road, Belle Vue, M12 5AL [map]
MOVIES CURRENTLY SHOWING AT BELLE VUE

---
CINEWORLD DIDSBURY
11 screen 3D cinema at the Parrs Wood Entertainment Centre, 6 miles from the city centre, next to East Didsbury train station (15 mins from Piccadilly). Showing all the latest blockbuster releases.
DIDSBURY RESTAURANTS

|

DIDSBURY BARS
Wilmslow Road, Manchester, M20 5PG [map]
MOVIES CURRENTLY SHOWING AT PARRS WOOD

---
SAVOY HEATON MOOR
Privately owned, 175 seat, single screen cinema in Heaton Moor which shows the latest releases. 6 miles from the city centre, or 15 mins walk from Heaton Chapel Station (8 mins from Piccadilly). Cash only.
105 Heaton Moor Road, Heaton Moor, Stockport, SK4 4HY [map]
MOVIES CURRENTLY SHOWING AT HEATON MOOR

---
ODEON TRAFFORD CENTRE
20 screen 3D and IMAX multiplex cinema inside The Trafford Centre, showing all the latest blockbuster releases, including 3D and Bollywood movies. With a total capacity of 3,940, screens range from 102 seats to 415.
TRAFFORD CENTRE RESTAURANTS

|

TRAFFORD CENTRE BARS
The Trafford Centre, Stretford, Manchester, M17 8DF [map]
MOVIES CURRENTLY SHOWING AT THE TRAFFORD CENTRE

---
~ Advertisement ~
---
Disclaimer: can not be held responsible for any differences experienced at the premises listed.

All images and information © 1999-2018