THE BEST MOVIES STREAMING THIS WEEK
The Top 20 movies added to or extended on the streaming services this week:
1) PHANTOM THREAD
A swooning, masochistic love story set in mid-century London, what might just be Paul Thomas Anderson's best film is a challenging watch, but also jaw-dropping on more levels than it's possible to count.
A story made to measure for an incomparable thespian, the writer/director's divine, poetically scripted melodrama examines the impact of emotional upheaval on the fragile mind of a finely tuned creative.
He crafts another classic of obsession and strange love, played by dynamite leads.
Its finely woven narrative is filled out nicely by humour, intoxicating romantic tension, and yet another impressively committed performance from Daniel Day-Lewis.
In his final film, Day-Lewis bows out in style to deliver a masterful performance as a society dressmaker beguiled by a young waitress in a drama of delicious pleasure.
He retires in style with a thrillingly kinky fashion romance.
 Set in postwar London, amid the insular world of 50s haute couture, it is an oedipal gothic romance, a tale of lost mothers and broken spells, with secret messages ("never cursed") sewn into its gorgeously cinematic cloth. A swooning score, crisp visuals and paper-cut-sharp performances combine to conjure a poisoned rose of a movie, inviting you to prick your finger on its thorns and succumb to its weird, dark magic.
Visually sumptuous though it is, this is a brilliantly nuanced, psychologically complex story about obsession, love, control and surrender, all cloaked in a sophisticated Gothic romance.
It wears its period-piece genre convincingly. But it's a disguise: Underneath the surface, a psychological drama eventually unravels, though its thrilling pulse may be closer to Hitchcock. 
Deceptively hidden under layers of gorgeous surfaces, Paul Thomas Anderson's borderline-sick romance waltzes towards a riveting tale of obsession.
The comparison to Hitchcock's "Rebecca" (a film that "Phantom Thread" frequently echoes), holds true throughout the film in general, both in terms of the twisted romance (there are also shades of "Vertigo" and "Suspicion") and the impeccable production design.
The movie is, of course, beautifully made. Anderson's visual style is remarkable. Shooting the picture himself, reportedly, with the collaboration of lighting cameraman Michael Bauman, he frames in a Kubrick-inflected style but cuts with a Hitchcock-influenced one. This gives the movie a sense of momentum that's supported by Jonny Greenwood's score and the other music (mostly classical) alternating with it. This is very much a "composed" movie; very little of it is without music, and there are very deliberate shifts in instrumentation and orchestration throughout. The acting is, of course, impeccable.
Take your seat; settle comfortably; prepare to be taken to hell and back, by a master tour guide using the scenic route.
---
2) BOYZ N THE HOOD
John Singleton was a mere 23 years old when he wrote and directed this astonishing and hard-hitting powerhouse picture about growing up black in inner-city America.
A film any seasoned director would be proud of, but as a debut is nothing short of amazing.
His fluent, stylish and powerful film about life in South Central LA impresses with its lack of cynicism and is a passionate drama shot with fluency and style, a study of what amounts to life during wartime, with people grimly used to gunfire and helicopters thudding overhead. It is a blistering humanitarian classic that has not dated.
Filled with trash-talking and wise words, Singleton's provocative, funny, Oscar-nominated debut still dazzles and is vital viewing after [30] years .

Coming two years after Spike Lee's groundbreaking 'Do The Right Thing', it was seen as part of the black film movement of the late 1980s and early 1990s and was the first mainstream movie to deal with gang violence in America's urban ghettos. Its thoughtful approach helped open the door for a number of similarly themed movies in the next few years but it stands out because of its honesty and because it successfully humanizes all of the parties involved, including the drug dealers and murderers. 
Well-acted and thematically rich, it observes Black America with far more depth and compassion than many of the like-minded films its success inspired.
A lesser movie might have handled this material in a perfunctory way, painting the characters with broad strokes of good and evil, setting up a confrontation at the end, using a lot of violence and gunfire to reward the good and punish the rest. Singleton cares too much about his story to kiss it off like that. It has maturity and emotional depth: There are no cheap shots, nothing is thrown in for effect, realism is placed ahead of easy dramatic payoffs, and the audience grows deeply involved. By the end, I realized I had seen not simply a brilliant directorial debut, but an American film of enormous importance.
---
3) BABE
The biggest surprise about Chris Noonan's 1995 family classic wasn't that "Mad Max" auteur George Miller co-wrote and co-produced it, but that this exquisitely crafted work was the rare children's story as appealing to grown-ups as to children. 
The rare family-friendly feature with a heart as big as its special effects budget,  it offers timeless entertainment for viewers of all ages.
This reviewer for one, hasn't been able to face a pork chop in the months since, and is still laughing at the vibrant joyousness of this delicious comic fable.
---
4) THE SECRET OF ROAN INISH
A gentle fairy tale filled with optimism that's suitable for the whole family.
This is not a children's movie, not a fantasy, not cute, not fanciful. It is the exhilarating account of the way a 12 or 13 years old rediscovers her family's history and reclaims their island. If by any chance you do not believe in Selkies - a beautiful creature which is both woman and seal - please at least keep an open mind, because in this film Selkies exist in the real world, just like you and me.
---
5) ZAMA
In Lucrecia Martel's magnificent drama, a Spanish officer stuck at a remote South American outpost numbs his burgeoning panic with erotic reveries. Horror and despair hover just out of the frame, or below the surface, or behind the curtain, of her mysterious and dreamlike movie.
It offers a series of scathingly insightful observations about colonialism and class dynamics - and satisfyingly ends a long wait between projects from Martel.
As in the fabulous 1956 Antonio de Benedetto novel from which the film is adapted, the title character, Don Diego de Zama, is here an absurdist figure. The film draws out the dryly comedic aspect of his ridiculousness. It is a mordantly funny and relentlessly modernist critique of colonialism that makes no conclusions, ultimately resting on a scene of verdant nature not entirely stained by humanity.
Martel's tale of colonial misadventure in South America is one of the great cinematic achievements of the decade. It's hard to suppress the hyperbole with this one. It's truly an awesome achievement. Bewitching. With every edit comes a surprise. You'll need to see it again, and fast.
---
~ Advertisement ~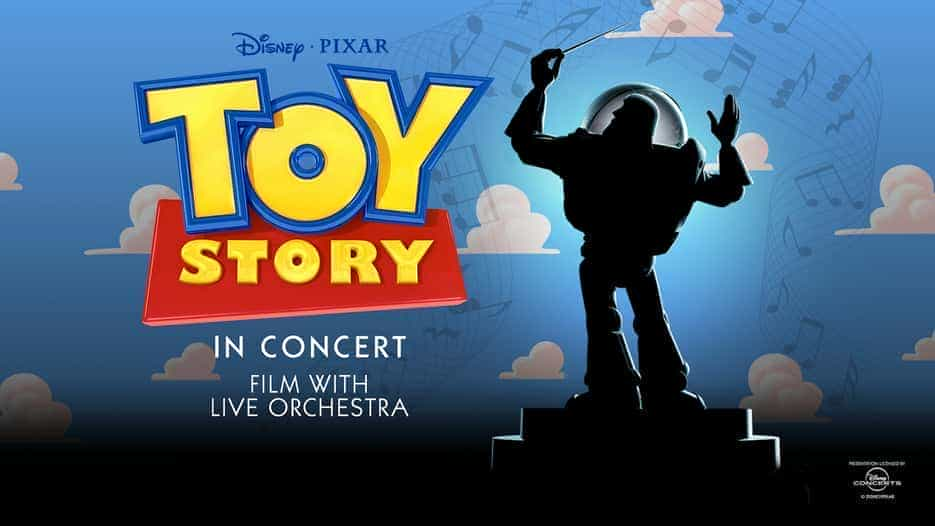 ---
6) THE BIG SICK
This dynamite, intimate romantic comedy sees producer Judd Apatow's winning formula of timid man geeks, far-more-mature girlfriends and their huggably awkward parents get a welcome infusion of cross-cultural tension – along with some scary medical realities.
It sounds impossible - too melodramatic, too crazy - but it's true. Pakistan-born comic, actor and writer Kumail Nanjiani fell in love with his then-girlfriend, now-wife, Emily V. Gordon, when she was in a coma. It also sounds impossible that such a story would make for a crowd-pleasing comedy, but that's exactly what "The Big Sick" is, and so much more. Director Michael Showalter's film defies categorization. You could call it a romantic comedy and that would be accurate, because there are indeed elements of romance and comedy. It mines clashes across cultures and generations for laughs that are specific to Nanjiani's experience but also resonate universally.
It finds plots by losing them. That's its genius. One moment we are in an ethnic satire; the next a romcom; the next a hospital comedy-drama. But that's existence.
It is a reminder of what a great romcom should be: the story of two people who are excellent on their own but even better together.
Funny, heartfelt, and intelligent, it uses its appealing leads and cross-cultural themes to prove the standard romcom formula still has some fresh angles left to explore.
---
7) TRUE GRIT
The Coens as auteurs take a back seat to the Coens as respectful master craftsmen for this superb adaptation of Charles Portis's 1968 Wild West novel, which in 1969 inspired a decent but only mildly entertaining film that was in thrall to the vanity of John Wayne. They have made a western that assumes a pleasing position  between stately and earthy. There's plenty of black humour and the brothers don't ignore the grim realities of danger and death, but this is no 'The Three Burials of Melquiades Estrada'. They scrimp on neither warmth nor wit. There's love, too, for the values, language and landscape of the time, and as such it's a fairly traditional film, as stressed by Carter Burwell's quietly monumental and wistful score. It could be the Coens' most straightforward film, but it's also one of their best.
So with all that riding on it, how do the brothers do? Pretty damn well. For a start, this is way better than Henry Hathaway's 1969 movie. Not that they've messed around with the story; for all their supposed irreverence, the Coens treat their literary sources with respect.
Girded by strong performances from Jeff Bridges, Matt Damon, and newcomer Hailee Steinfeld, and lifted by some of the Coens' most finely tuned, unaffected work, it is a worthy companion to the Charles Portis book.
Paying close attention to every detail, the critically lauded duo instead offers up what may be the most satisfying traditional Western since the genre was muddled by spaghetti and revisionism in the late '50s. 
Terrific: tough, exciting, funny, gorgeous and bewitchingly acted, this is darn close to perfection.
Original 1969 film:
---
8) OKLAHOMA!
A brilliant musical that still looks fresh today.
This rousing film version of the massively influential and, in its day, revolutionary Rodgers and Hammerstein Broadway musical preserves both the magnificent songs and the key Agnes DeMille choreography. The location photography is stunning.
There may have been better musicals, but few left as lasting a cultural impact as "Oklahoma!", whose optimistic, broadly American songs became instant and permanent classics. 
With some of the most famous tunes in all showbusiness, plenty of dancing cowboys, and an irrepressible feel good factor, expect a dose of good old-fashioned entertainment.
Aye-yip-aye-yo-ee-ay! The critics are sayin' you're doin' fine, "Oklahoma! "Oklahoma, O.K.!.
---
9) FLORENCE FOSTER JENKINS
A heart-warming tribute to the wealthy American socialite who desperately wanted an operatic soprano career but couldn't sing a note. Stephen Frears strikes just the right balance between humour and pathos with this fascinating biopi, a compelling rumination on the powers of self-delusion and devotion.
It makes poignant, crowd-pleasing dramedy out of its stranger-than-fiction tale - and does its subject justice with a reliably terrific turn from star Meryl Streep.
At some point while watching it, I can guarantee you will find yourself growing quite fond of this early 20th-century New York City dowager, despite her eardrum-puncturing delusions of being a Valkyrie-level opera singer. That's because, in this charming and delightful biopic that bears her name, the matronly Jenkins is an endearing and courageous stand-in for countless other mortals whose aspirations in the arts often far exceed their talents.
---
10) 3:10 TO YUMA
This remake of a classic Western improves on the original, thanks to fiery performances from Russell Crowe and Christian Bale as well as sharp direction from James Mangold.
Mangold's film restores the wounded heart of the Western and rescues it from the morass of pointless violence. The Western in its glory days was often a morality play, a story about humanist values penetrating the lawless anarchy of the frontier. Here the quality of the acting, and the thought behind the film, make it seem like a vanguard of something new, even though it's a remake of a good movie 50 years old.
Original 1957 film:
---