THE BEST MOVIES STREAMING THIS WEEK
The Top 15 movies added to or extended on the streaming services this week:
1) HIS GIRL FRIDAY
Anchored by stellar performances from Cary Grant and Rosalind Russell, it is possibly the definitive screwball romantic comedy.
It's doubtful that one could find a movie as fast-paced, and next-to-impossible to find a film of the period more laced with sexual electricity.
This brilliant reworking of the classic newspaper play "The Front Page" from director Howard Hawks is the fastest-talking comedy in the history of Hollywood and the perfect vehicle for Grant - never better - and Russell - never tougher. Clever, witty and extremely satisfying, this marvellous film is still achingly funny today.
Hawke's finest moment. it was his willingness to sit back and let his lead actors' genius for comic timing carry the day that imbues it with inexhaustible energy. Eighty years on it still makes "When Harry Met Sally" look like "Waiting For Godot". In mime.
It's a miraculous balancing act from Hawks, who keeps death-row drama bleeding under the movie's screwball skin to give this frantic battle of the sexes a fiendishly dark sophistication. ~
One is tempted to throw away any semblance of persuasion and simply demand that you see this movie. Without "His Girl Friday", there is no sexy, Tarantino-esque banter (maybe no banter, period; speed limits are flagrantly violated).
---
2) E.T. THE EXTRA TERRESTRIAL
Playing as both an exciting sci-fi adventure and a remarkable portrait of childhood, Steven Spielberg's touching tale of a homesick alien remains a piece of movie magic for young and old.
Taking the child's eye view of alien-human relationships, his classic fable became an extraordinarily popular combination of special effects and sentiment, confirming the supremacy of the kidpix blockbuster and Spielberg's ability to conjure emotions as well as thrills.
Whatever cinematic alchemy is at work, it is a moving, perfectly executed gem of a film.
This is a special, delightful adventure, in which Spielberg manages not only to entertain young children but also reach out to the child in all of us.
What really matters is that "E.T" stands up – and how. From the pitch-perfect characterisation to John Williams' soaring score to the magical effects, it's every bit as good as you remember. And you know what? You're still gonna need those tissues....
Whether you're seeing it for the first time or the 20th, you'll marvel at the movie's moments of sheer exhilaration, particularly the flying bicycles sequence, massively bolstered by John Williams' remastered and instantly recognisable score. So, grab your hankies and sniffle with pride: this delightful film is Spielberg at his purest.
I had seen the movie lots of times since it came out in 1982, so I kept one eye on the screen and the other on my two grandchildren. I wanted to see how a boy on his fourth birthday, and a girl who had just turned 7 a week ago, would respond to the movie. Well, it "worked" for both of them, as we say in Grandpa Roger's business.
---
3) CASABLANCA
The most iconic War romance in cinema history and deservedly so. This is a perfect blend of a tight script, stylish cinematography and cult performances from Humphrey Bogart and Ingrid Bergman.
An undisputed masterpiece and perhaps Hollywood's quintessential statement on love and romance, it has only improved with age.
As time goes by, the appeal of "Casablanca" shows no sign of diminishing. Originally intended as a WWII propaganda movie, it remains a marvellous blend of bittersweet romance, wisecracking comedy and wartime intrigue.
A movie made at a time when it was far from clear the Nazis were going to lose, eighty years on, this great romantic noir is still grippingly powerful.
One of the most romantic films that Hollywood has ever produced. Michael Curtiz's film is a classic for a reason — it's crafted with the precision, detail and beauty of a Fabergé egg; the dialogue is hauntingly memorable and, in Humphrey Bogart and Ingrid Bergman, it has one of the most magnetic screen pairings in history.
The reason it endures is that it's a timeless love story wrapped inside a gripping wartime thriller, written with such wit and meaning that it's still quoted (and misquoted) decades later.
There are some of the very finest character actors that Warner Brothers could muster and a rich, detailed screenplay studded with an indecent number of sparklingly quotable lines. It is a movie to play again, and again.
If we identify strongly with the characters in some movies, then it is no mystery that "Casablanca" is one of the most popular films ever made. It is about a man and a woman who are in love, and who sacrifice love for a higher purpose. This is immensely appealing; the viewer is not only able to imagine winning the love of Humphrey Bogart or Ingrid Bergman, but unselfishly renouncing it, as a contribution to the great cause of defeating the Nazis.
It blends romance, suspense, humour, and patriotic drama with such skill that one imagines it must have happened by accident, and the movie looks better with each passing year. You'll laugh, you'll cry, you'll cheer, and the good guys strike a blow against fascism - what more could you want from a movie? 
Whether you return to "Casablanca" for a nostalgia fix, a guilty pleasure or for the waters, you can be certain there'll be something you didn't notice last time out. Here's looking at you, kid – again and again.
---
4) THE PRODUCERS
This is one of the funniest movies ever made. To see it now is to understand that. To see it for the first time in 1968, when I did, was to witness audacity so liberating that not even "There's Something About Mary" rivals it. The movie was like a bomb going off inside the audience's sense of propriety. There is such rapacity in its heroes, such gleeful fraud, such greed, such lust, such a willingness to compromise every principle, that we cave in and go along.
Mel Brooks' maniacal comedy still grips, and like a parody of Brexit Britain, never has the 1967 comedy been more horribly pertinent than it is now.
A hilarious satire of the business side of Hollywood, it is one of Brooks' finest, as well as funniest films, featuring standout performances by Gene Wilder and Zero Mostel.
It's a funny thing that now, after a sell-out full-on musical revival on Broadway and a transfer to London's West End, "The Producers" is such a toasted classic both on stage and screen. It's the ultimate punchline, the killer gag, that a proto-novel that turned into a proto-play that ended up as a movie about the worst musical in history, is now the most popular musical in town. You can't write this stuff. Well, actually, you can. Mel Brooks did.
This triumphantly tasteless affair was his first feature and it fully deserves its status as a comedy classic. The two leads are wonderful, as is Dick Shawn as the hippy star who takes the lead role in their production, and, while the gags flow freely throughout, it's the jaw-dropping numbers from "Springtime for Hitler" that cement the film's place in cinema history.
It's filled with some of the funniest dialogue in the entire Mel Brooks' canon, combined with some of the most outrageous musical numbers in film history - made all the more effective due to their compositional authenticity. 
2005 Remake
---
5) CROUCHING TIGER, HIDDEN DRAGON
The movie that catapulted Ang Lee into the ranks of upper echelon Hollywood filmmakers, it features a deft mix of amazing martial arts battles, beautiful scenery, and tasteful drama.
Based on the novel by Wang Du Lu and exhibiting cinematic influences ranging from John Ford and Akira Kurosawa to "The Matrix", this handsome period adventure put the art back into martial arts.
Billed as "Sense and Sensibility" with kung fu, it is one of the wildest and most entertaining films to come down the pike in a long, long time. Romantic, haunting, and sublimely entertaining, it should not be missed. 
With more action than all the "Lethal Weapons" combined and more heart-swelling humanity than "The English Patient", it manages to please all of the people, all of the time. Miss it and you're avoiding cinema at its very best.
The story veers toward folklore guff and is at times pretty incomprehensible. No matter. Whatever your preconceptions on yawny, subtitled, arthousey movies, we guarantee you have never seen anything like this before.
It is the most exhilarating martial arts movie I have seen. It's glorious, unashamed escapism and surprisingly touching at the same time. And they're really up there in those trees.
---
~ Advertisement ~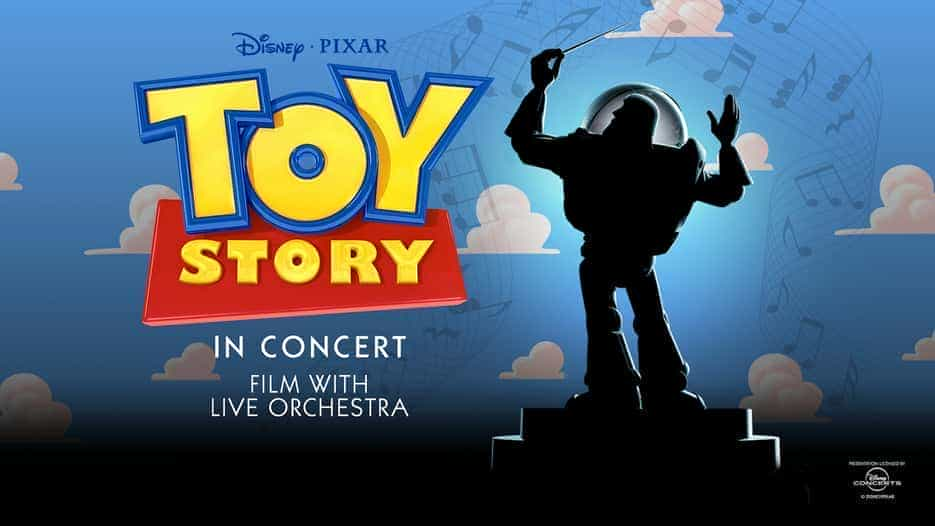 ---
6) 2001: A SPACE ODYSSEY
One of the most influential of all sci-fi films - and one of the most controversial - it is a delicate, poetic meditation on the ingenuity - and folly - of mankind.
The Stanley Kubrick classic that influenced a generation of sci-fi films is still visionary after all these years.
The symbolism and spectacle of this 1968 masterpiece remain a thrill today. 
It's not that it doesn't look dated – it does, a bit – but it remains as intelligent and provocative as ever, bearing years of conceptual dreaming.
Kubrick's spaceships are perhaps little more than Airfix models, but he makes them majestic, even awesome in the proper sense of the word, with those opening bars from Richard Strauss's "Thus Spake Zarathustra", and utterly weightless to the waltz of "The Blue Danube".
Kubrick rewrote the book on what a mainstream, major-studio motion picture could look, sound, and feel like with this groundbreaking work. At a time when science fiction onscreen meant bug-eyed monsters menacing scantily clad women, "2001: A Space Odyssey" was a visually dazzling and intellectually challenging experience. 
It's a film title that inspires the word classic when raised in any film debate. Yet the appeal of this film diminishes with time as its almost comatose pacing threatens to alienate it from a modern audience.
For all that, the audacity of "2001: A Space Odyssey" still sets it apart from the competition. Kubrick manages the extraordinary feat of imposing concision on a story that stretches over four million years.
This is the work of an artist so sublimely confident that he doesn't include a single shot simply to keep our attention. He reduces each scene to its essence, and leaves it on screen long enough for us to contemplate it, to inhabit it in our imaginations. Alone among science-fiction movies, "2001" is not concerned with thrilling us, but with inspiring our awe.
This seminal sci-fi work is considered by some to be less a supreme piece of cinema than an interesting, innovative product of the 1960s. It's a must-see if you never have, even though its visual impact is seriously hampered by the small screen.
What it lacks in warmth it makes up for in ideas, style and no end of gobsmackage. Moreover the film boasts a prodigious power to provoke argument - is it profundity personified or plain old pap? Wherever you sit in the debate, movies were born for experiences like this.
Whether you think it's pretentious or profound, you can't deny that it is a significant landmark in the history of cinema. It's also, as the original posters proclaimed, "the ultimate trip..."
---
7) LA LA LAND
If ever there was a film to banish the blues, it's this Tinseltown-set musical.
Audacious, retro, funny and heartfelt, it is the latest great musical for people who don't like musicals – and will slap a mile-wide smile across the most miserable of faces.
From its first moment to its last, it is so adorable that if it had physical form it would be hard to hold back from squeezing it. If its creative cuteness could be bottled, you'd fill a bath with it and slosh around in it until pruned beyond measure. The slightest prick of cynicism could burst its fantasy, but watched with kind eyes and full heart it's as giddy and joyous as cinema gets.
It has its head in the stars, and for a little over two wonderstruck hours, it lifts you up there too.
"Sunset Boulevard" presented the decaying bitterness of the ageing star. "Singin' in the Rain" reminded us that even the most glittering careers can die overnight. "The Artist" unmasked the tragic backstabbing and betrayal, even between couples in love. And this, to a limited extent, is a theme of the fabulous film from Damien Chazelle, which is fizzing with life.
A heavenly musical filled with down-to-earth humour, orchestrated by its stars Ryan Gosling and Emma Stone.
They lay on the charm in the "Whiplash" director's magical love letter to the golden age of Hollywood, which is worth making a song and dance about. 
It's set in the exasperating present day but has its heart in the harmonious past.
It breathes new life into a bygone genre with thrillingly assured direction, powerful performances, and an irresistible excess of heart.
A musical romance that rushes from first love to heartache via showtunes, love songs and free jazz. Propelled by charming performances from its leads, it's a sweet-natured drama that's full of bounce.
This is a beautiful film about love and dreams, and how the two impact each other. Los Angeles is filled with dreamers, and sometimes it takes a partner to make your dream come true.
It could have been a grand folly but instead it's just grand and will make audiences break into grins like its characters break into song.
There aren't many movies that can be declared an instant classic, but Chazelle's masterful and euphoric "La La Land" is one of them. 
---
8) ONCE UPON A TIME IN THE WEST
A landmark Sergio Leone spaghetti western masterpiece featuring a classic Morricone score.
In seeking to paint "a fresco on the birth of a great nation", Leone turned to the Hollywood western, rather than American history, for his inspiration. Set at the time when the dollar replaced the bullet as the currency of the frontier, this breathtaking tale of progress, greed and revenge clearly bears the influence of John Ford.
Nobody has made a better Western since. In fact, nobody has made a better Western, period.
For a lesson in how to resuscitate a dying genre, you could do worse than Sergio Leone's masterpiece from 1968.
As in his "Dollars" trilogy, Leone transforms the standard Western plot through the visual impact of widescreen landscapes and the figures who populate them, as Harmonica appears out of nowhere and Henry Fonda chillingly commands the center of the frame. 
An intensely slow but endlessly fascinating Spaghetti Western.
His frontier parable is a landmark in Westerns, and features not only one of the greatest opening sequences ever made, but also the best use of a harmonica in cinema.
---
9) GHOSTBUSTERS
[Thirty seven] years on, bustin' still makes us feel good. In fact, few movies have the power to make us feel good-er. From pounding drum machine intro to marshmallow apocalypse finale, 'Ghostbusters' is a cavalcade of pure joy.
An infectiously fun blend of special effects and comedy, with Bill Murray's hilarious deadpan performance leading a cast of great comic turns.
It's a head-on collision between two comic approaches that have rarely worked together very successfully. This time, they do. It's (1) a special-effects blockbuster, and (2) a sly dialogue movie, in which everybody talks to each other like smart graduate students who are in on the joke.
The elastic structure provides ample room for inspired surrealism, yet the looseness never compromises the film's tongue-in-cheek love letter to pre-gentrification Manhattan or its piercing satire of Reaganite go-getting. ~
It hits the target every single time - the jokes, the chemistry onscreen, and the effects all fall into place. As entertaining today as it ever was, a classic to be treasured by all.
---
10) AKIRA
The landmark Japanese animation, set in a futuristic Neo-Tokyo, is as bold and brilliant as ever, and has proved hugely influential.
This brash, brave effort to bring anime to the outside world is remarkable in how well it achieved that goal, and how greatly it exceeded the modest expectations of its brethren. A fully realized anime film, both smooth in its appearance and coherent in its narrative, the result was to awaken the affections of fans outside the anime kingdom. 
It is strikingly bloody and violent, but its phenomenal animation and sheer kinetic energy helped set the standard for modern anime.
---
11) THE RAILWAY CHILDREN
Directed by Lionel Jeffries, this adaptation of E. Nesbit's much-loved novel, told with quiet intelligence and wry humour, is simply the finest children's film ever made in this country.
The film - which sticks closely to Nesbit's original dialogue and glows with a rural, pre-World War One innocence - is a classic in its own right.
---
12) LEAVE NO TRACE
Debra Granik's tender story of a father and daughter living off the grid is one of 2018's very best. A shimmering, open-hearted lament for the limits of human compassion.
Flawless and deeply affecting this is an overwhelming tale of a father and daughter living on their wits in the US wilderness. 
An immensely moving portrait of a father and daughter who love each other, and who can't bear to be apart.
Granik is the exceptional film-maker who directed "Winter's Bone" in 2010, launching the career of Jennifer Lawrence, and now she returns with this deeply intelligent, complex, finely tuned and observed movie.
It takes an effectively low-key approach to a potentially sensationalistic story - and further benefits from brilliant work by Ben Foster and Thomasin McKenzie.
"Leave No Trace" is better than all its forebears.
---
13) PUSHER II: WITH BLOOD ON MY HANDS
Nicolas Winding Refn's sequel to his gangster-thriller "Pusher", set in the less-than-wonderful mean streets of Copenhagen, may not look like a particularly appetising prospect on paper. But it really is a very smart, engrossing (if gruelling) gangland picture with an excellent performance from Mads Mikkelsen. A quite unexpectedly human dimension creeps out from this film's tough-guy facade and, despite the violence and the murk, it becomes a very intelligent piece of film-making.
Danish actor Mads Mikkelsen is simply brilliant in this uncompromising drama. Covered in tattoos, the word RESPECT inked in four inch letters on the back of his shaven skull, his character is the type you'd cross a motorway to avoid.
A tough, threatening and credible insight into the mind and milieu of the petty hood, that also makes the "I Am the Angel of Death: Pusher III" (which was shot back-to-back) a must-see.
PUSHER
PUSHER III: THE ANGEL OF DEATH
---
14) PETITE FILLE
In his tender observational documentary, film-maker Sébastien Lifshitz's spends a year following seven-year-old Sasha and her family as they struggle to navigate her gender dysphoria in their provincial French home town.
This extraordinary documentary achieves a remarkable degree of intimacy with its young subject and her family. Getting up close and personal through tightly focused, limpid cinematography by Paul Guilhaume, the film allows us to study every flicker of expression on the faces of Sasha and the adults around her.
You're going to need a lot of tissues because this little girl's going to break your heart and Lifschitz's sensitive portrait will change attitudes towards gender dysphoria.
A film which offers the nuance often lost when considering gender dysphoria and transgender experience, Lifshitz's documentary provides an intimate examination that should inspire compassion in even the most narrow-minded viewer.
---
15) CLEMENCY
Alfre Woodard quietly dazzles in this remarkable and superb death-row drama.
She gives a towering performance in this brilliant, devastating death-row drama as a prison warden increasingly troubled by her role in America's execution system.
It mines serious social issues for gripping drama, brought to life by an outstanding cast led by Woodard.
Though it deservedly earned the Grand Jury Prize at Sundance, this picture appears to have evaporated from voters' memories, which is a crime since its leading lady, is more deserving of Oscar contention than the majority of nominees.
Let's get the Oscar snub out of the way first. It is, after all, one subject that will clang around inside your head repeatedly throughout this astonishing drama, as scene after scene, shot upon shot and intimate pressure cooker exchanges unfold with near flawless precision. And yes, of course, the Oscars have made mistakes before. Yet the bypassing of this previously anointed awards season contender (it won the prestigious Grand Jury prize at the 2019 Sundance Film Festival), without even a single nomination in any category? Woodard's, obviously, is the talking-point performance, a ridiculously nuanced turn that will keep drama students occupied for years.
---
16) CINEMA PARADISO
This is one of the finest films about innocence ever made, a perfect picture of a time when the cinema was the only source of laughter and joy.
It's a movie about movies for absolutely anyone who loves movies.
Winner of the 1990 Oscar for best foreign language film, this is both an unashamedly sentimental rite-of-passage picture and a charming reminder of the lost magic of cinema-going.
Breaking through anti-arthouse prejudice with its simple love of cinema, this is worth a look even for those who can't stand foreign films. And then there's the exhilarating kiss-clip finale.
---
17) GREGORY'S GIRL
The second film by Scottish writer/director Bill Forsyth has all of the gentle charm and quirky, unsentimental emotion (not to mention a befuddled person dressed as a penguin) that most Hollywood teen films lacked in the ensuing two decades.
This is a case of near-faultless film-making from Forsyth. As director, he keeps a wry eye on the triangle linking school goalkeeper John Gordon-Sinclair (then Gordon John), centre forward Dee Hepburn and her pal Clare Grogan.
Football + teen neurosis = a winner.
---
18) FLY AWAY HOME
Based on a true story, this exhilarating picture, this impeccably photographed film is an unbounded delight.
There are individual shots here almost worth the price of admission.
Well-acted and beautifully filmed, it offers heartwarming entertainment for moviegoers of all ages.
A rare family film that inspires as it entertains it is a rousing tale at which Mom and Dad should find themselves as enthralled as the kids. Without the sugar-coating that plagues so many youth-oriented films, it addresses such serious topics as environmentalism, death, divorce, and reconciliation. 
Although developing from a small, insightful, character-based beginning to a more Hollywood-friendly feel-good climax, this intelligent, atmospheric, and well-crafted family movie seldom loses its way. It's not flawless, but for the most part, its focus is tightly on the characters where it belongs, transforming what could have been an entertaining piece of child-only fluff into an affecting drama that the whole family can enjoy.
It's a genuine delight and a definite thumbs aloft for kids of about six upwards.
You'd think that, if your interest in animals doesn't extend beyond a weekly McChicken Sandwich, caring about members of the duck family wouldn't come easy. Yet, against all odds, "Fly Away Home" is a poignant, stirring celebration of the charm of geese.
---
19) HEAR MY SONG
Just when you think they don't make 'em like that any more, debutant director Peter Chelsom comes along and proves that they most certainly do.. This is a treat.
There once really was a Josef Locke, a legendary Irish singer who found it prudent to disappear for several years while the British tax boys were looking for him. And on that intriguing shred of fact, "Hear My Song" builds a romantic comedy of great charm.
Completely disarming and absolutely delicious, it teeters dangerously on the edge of corn and cliche - naturally all the Irish rusticals are pixilated comedians - but Chelsom keeps everything lightly dancing along to a magnificently sentimental tuneful climax.
---
20) THE HANDMAIDEN
An outrageous thriller drenched with eroticism, Park Chan-wook's adaptation of Sarah Waters' novel "Fingersmith", relocated to 1930s Korea, is an erotic triumph – with a whiplash twist.
It uses a Victorian crime novel as the loose inspiration for another visually sumptuous and absorbingly idiosyncratic outing from the director.
An unmissable ingenious adaptation, it is a lushly photographed, dizzyingly erotic thriller-slash-love story that's full of delicious twists and turns.
It is a love story, revenge thriller and puzzle film set in Japanese-occupied Korea in the 1930s. It is voluptuously beautiful, frankly sexual, occasionally perverse and horrifically violent. At times its very existence feels inexplicable.
It is at once a superlative thriller and a deeply erotic character study, but it's the intelligence, mordant wit and depth of characterisation that are the real turn-ons.
---