THE BEST MOVIES STREAMING THIS WEEK
The Top 15 movies added to or extended on the streaming services this week:
1) THE 39 STEPS
Packed with twists and turns, this essential early Alfred Hitchcock feature hints at the dazzling heights he'd reach later in his career.
He brings John Buchan's novel to the screen with characteristic wit and verve, a style he forged in 1930s Britain with this, The Man Who Knew Too Much and The Lady Vanishes. It has all the ingredients of classic Hitch, not least the innocent-man-on-the-run plot, a staple all the way through to 1959's North by Northwest.
It firmly established the director's reputation beyond the boundaries of the British isles, but it did far more than that: it was also the film where Hitchcock's reach and grasp as a filmmaker began growing by leaps and bounds. 
It goes without saying that Hitch crams his brisk adaptation of John Buchan's novel with unforgettable seat-edge moments and it is perhaps the finest of his British films. This remains the archetypal comedy-thriller, as entertaining today as it must've been [80] years ago.
It is a picaresque thriller in which an innocent man (Robert Donat) becomes caught up in an international spying conspiracy and is pursued by both foreign agents and the police. A significant precursor to the same film-maker's North by Northwest, it remains a supremely entertaining and accomplished work in its own right.
The scene in which Mr Memory is asked at the London Palladium "What are the 39 Steps?" remains one of 20th-century cinema's most gripping moments.
An action movie with style and substance, it is a masterclass in propulsive narrative cinema that even today's so-called blockbuster auteurs should study. 
The ultimate testament to the genius of Sir Alfred Hitchcock is that, in his centenary year, he is still being egregiously ripped off left, right and centre. When you've seen 1935's The 39 Steps again, note all the bits and pieces Hitch casually makes up which you've seen in chase/thriller/action films made in the last few years. After the curtain has fallen, you'll be happy for a week.
2) UNFORGIVEN
In 1992 the movie western was dead. So, many thought Clint Eastwood was drinking in the Last Chance Saloon when he announced plans to direct the revisionist tale of a burned-out gunfighter. But Hollywood forgave him when this modern classic turned out to be a critical and commercial hit.
Ironically, the ultimate Western of all was made decades after its hayday. This is captivating for all, not just fans of the genre.
As both director and star, Eastwood strips away decades of Hollywood varnish applied to the Wild West, and emerges with a series of harshly eloquent statements about the nature of violence.
Eastwood deservedly won Oscars for his gritty revisionist western, which also starred Gene Hackman and Morgan Freeman. A sombre, insightful, genre-reinventing western, directed by a filmmaker acutely aware of the western's history, its limitations and the dubious truths of its legends.
Winner of four Oscars, including best picture and director, this is, quite simply, one of the finest films ever made in the genre. It's easy to see why Eastwood dedicated the film to Sergio Leone and Don Siegel - this is both a testament and a riposte to his work with them. Gone is the efficient, detached bloodletting of Leone's Dollars trilogy and Siegel's Dirty Harry and in its place comes the greater emphasis on character and cause and effect that ranks Eastwood alongside his two mentors, at the same time redefining the genre. You won't forgive yourself if you miss it.
It exposes the true price behind the way the West was won. ~
The film reflects a passing era even in its visual style. Many of the film's exteriors are widescreen compositions showing the vastness of the land. The daytime interiors, on the other hand, are always strongly backlit, the bright sun pouring in through windows so that the figures inside are dark and sometimes hard to see.
Written by David Webb Peoples in 1976, the script was bought by Clint Eastwood in the early '80s, though he waited until he was old enough to play psychotic antihero William Munny as a grizzled veteran of a bloody past, rather than someone closer to the younger Eastwood of Sergio Leone's "Dollars" trilogy and Don Siegel's Dirty Harry. 
YURUSAREZARU MONO (Japanese Remake)
---
3) THE TRUMAN SHOW
Jim Carrey proves he has more than one acting dimension in this original, clever tale of junk-culture excess which makes every other blockbuster look empty and stale. Hollywood take note: intelligent film-making can work. More please....
A funny, tender, and thought-provoking film, it is all the more noteworthy for its remarkably prescient vision of runaway celebrity culture and a nation with an insatiable thirst for the private details of ordinary lives.
Scripted by Gattaca's director/screenwriter Andrew Niccol and flawlessly executed by director Peter Weir, this ingenious satirical comedy drama about media omnipotence is both dazzling and sophisticated from audacious start to poignant finale.
It is founded on an enormous secret that all of the studio's advertising has been determined to reveal. I didn't know the secret when I saw the film, and was able to enjoy the little doubts and wonderings that the filmmakers so carefully planted. If by some good chance you do not know the secret, you will be able to appreciate the meticulous way Weir and Niccol have constructed a jigsaw plot around their central character.
A movie with wit as well as ideas, it's an all out attack on the media's need to control, package and present real life, which may explain Carrey's disgraceful Oscar snub.
---
4) ONCE UPON A TIME IN AMERICA
Sergio Leone was the man who reinvented the western with the Dollars films starring Clint Eastwood and also the masterly Once upon a Time in the West. This, his final film, is an extraordinary crime drama - clearly influenced by The Godfather  - hailed as a masterpiece of 1980s cinema that runs for nearly four hours in its full-length version and chronicles the lives of two New York gangsters.
It was intended to be a trilogy; instead it became one very long film, clocking in at almost four hours (in the US it was criminally chopped to just over two). Leone makes full use of the huge canvas, telling a story of friendship and betrayal that sweeps from the Prohibition era to the Sixties.
His epic crime drama is visually stunning, stylistically bold, and emotionally haunting, and filled with great performances from the likes of Robert De Niro and James Woods.
Superficially, it is a gangster film. There are gangs and guns and drive-bys; speakeasies and Prohibition. But in the midst of the familiar trappings, Leone investigates the more resonant, enigmatic themes of time, identity and the reliability of memory. And he does it with incredible technical skill.
The film ranges from nostalgic to tragic, with healthy amounts of comedy, drama, and romance. Spanning five decades in the lives of the two men, the sprawling story, which moves fluidly among 1922, 1933, and 1968 on New York City's gangster-ruled Lower East Side, is memorably conveyed through flashbacks, flash-forwards, dreams, and fantasies. Driven by themes of guilt, honor, betrayal, and redemption, Leone makes clever use of aural and visual cues to dissolve time frames. 
The film moves back and forth in a tapestry of episodes, which all fit together into an emotional whole. There are times when we don't understand exactly what is happening, but never a time when we don't feel confidence in the film's narrative.
---
5) WITNESS FOR THE PROSECUTION
This gleefully enjoyable film version of Agatha Christie's play from director Billy Wilder stars Tyrone Power (in his last completed role) as the husband on trial for murder and Marlene Dietrich as his wife testifying against him. The whole plot is an intricate, slightly leaky bag of tricks, with a trademark "surprise" ending.
Wilder retools the play in order to develop a humorous subtext in the interplay between the physically fragile defense attorney (Charles Laughton) and his overbearing but well-meaning nurse (real-life wife Elsa Lanchester). They have great chemistry and give fully realized performances that transcend the limitations of the courtroom genre. 
---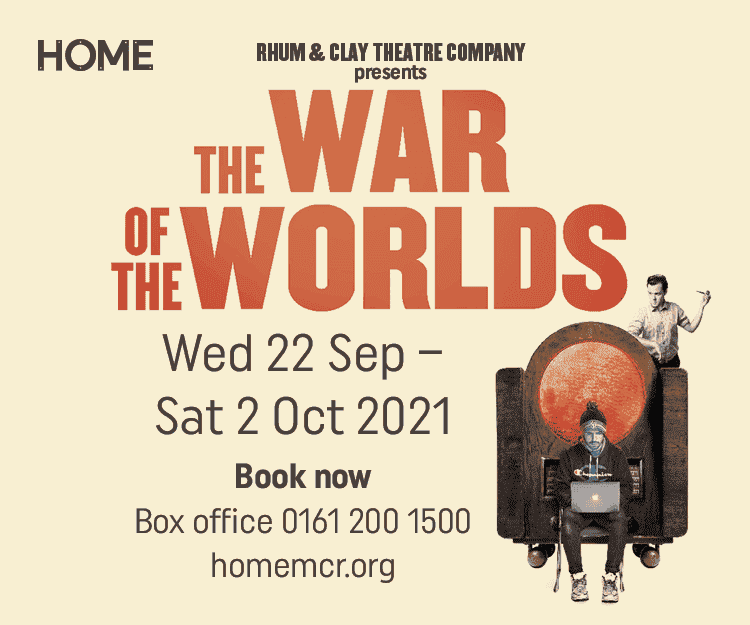 ---
6) ONCE UPON A TIME IN CHINA
This period piece set in the 19th century deals with Western customs and modern weaponry and their effect on Chinese culture. A classic in the martial arts genre, which has inspired three sequels, it is a flashy, spirited film featuring Jet Li in one of his best roles.  
Lavish, beautiful, and striking, Tsui Hark's classic is one of the finest movies to come out of Hong Kong during the 90s.
ONCE UPON A TIME IN CHINA II
ONCE UPON A TIME IN CHINA III
7) THE GUNS OF NAVARONE
1961's classic underdog war tale boasts strong human drama and intense emotional involvement, thanks in large part to the compelling performances of Gregory Peck, Anthony Quinn, David Niven, and Anthony Quayle. It is proof that excitement and drama have always owed more to good storytelling than to computer graphics and hurtling asteroids. The huge scale of the production - hundreds of extras were used in the on-location Mediterranean shoot - adds to the film's realistic tension. 
Bolstered by a cast of memorable stars and an impressive sense of scale, it fires with vivid characterization and entertaining spectacle.
---
8) BLADE RUNNER 2049
A future classic, the sequel to Ridley Scott's 1982 classic manages to be both visually stunning and philosophically profound.
No sci-fi movie could be better than Blade Runner. But Denis Villeneuve's sequel runs it close. Big ideas, stupendous spectacle — it is an astoundingly good film.
To make a sequel, 35 years on, to one of the most important sci-fi movies is an act of incredible hubris. That Villeneuve has made a Blade Runner movie that doesn't sully Scott's original is extraordinary. That he's made a follow-up that perhaps even surpasses its parent is something close to a cinematic miracle. 
Villeneuve has created a follow-up that has been worth every second of the 35 year wait. Visually and thematically, it is an extraordinary experience that will leave you open-mouthed with wonder. It deserves to be seen on the biggest screen possible.
An exquisitely crafted sequel that stands shoulder to shoulder with one of the greatest films ever made. Everyone involved is operating at the height of their powers..
Visually stunning and narratively satisfying, it deepens and expands its predecessor's story while standing as an impressive filmmaking achievement in its own right.
It's too soon to tell if the follow-up will have the influence and staying power of the groundbreaking original but it's clear from the beginning that this no mere piece of nostalgic fan service. To that end, they have made one of the most deeply philosophical and challenging sci-fi films of all time, a movie that never holds your hand as it spirals the viewer through its gorgeous funhouse of the human soul.
As bold as the original Blade Runner and even more beautiful. Visually immaculate, swirling with themes as heart-rending as they are mind-twisting, 2049 is, without doubt, a good year. And one of 2017's best.
One of the most spectacular, provocative, profound and spiritually staggering blockbusters of our time.
The five star sequel may be better than the original as Ryan Gosling gives a soulful performance in a film that is always able to find the human dimension amid all the special effects and spectacle.
A gigantic spectacle of pure hallucinatory craziness, Gosling plays an LAPD officer heading for an encounter with Harrison Ford's Deckard in a film whose sheer scale leaves you hyperventilating.
BLADE RUNNER
---
9) ELECTION
This very witty and enjoyable film successfully combines dark humour and intelligent writing.
Now here is a movie that is not simply about an obnoxious student, but also about an imperfect teacher, a lockstep administration, and a student body that is mostly just marking time until it can go out into the world and occupy valuable space.
This remarkable film may be set in high school, but its satiric take on moral corruption, political chicanery, adultery and seduction is anything but juvenile.
A satire of electoral and scholastic politics, it may have been set in high school but it was not just another teen movie. Hailed for its excellent performances, expert pacing, and humour both broad and subtle, it received several critics' prizes and an Oscar nomination.
---
10) THE IRON GIANT
Imagine "E.T." as a towering metal man, and you have some of the appeal of this enchanting animated feature about a boy who makes friends with a robot from outer space. Based on a book by the recently deceased British poet laureate Ted Hughes, it is not just a cute romp but an involving story that has something to say.
The endearing film tackles ambitious topics and complex human relationships with a steady hand and beautifully animated direction from Brad Bird.
---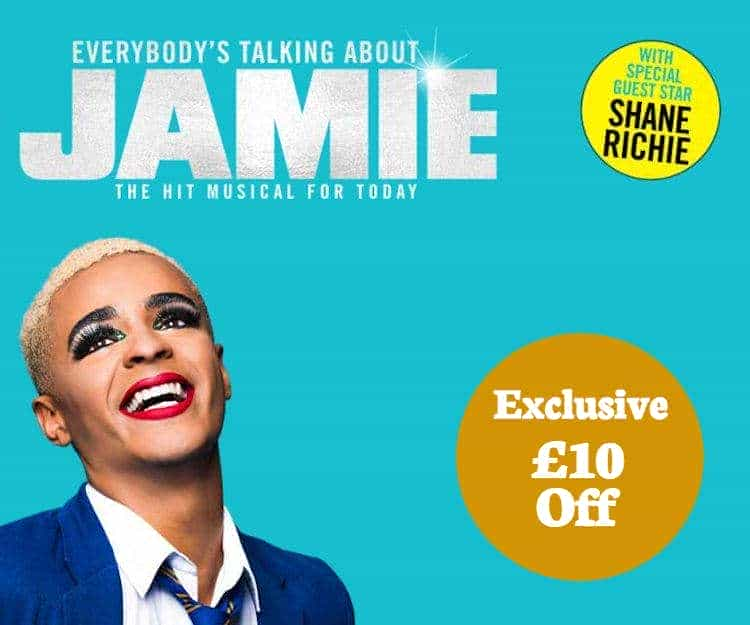 ---
11) JERRY MAGUIRE
Writer/director Cameron Crowe here successfully balances one of the best performances of Tom Cruise's career with a clutch of superb supporting turns. Add a witty and tear-jerking script and the result is an unusual romantic comedy drama.
"Cruise In Hilarious Feel-Good Movie Shock!!" No speeding jets or helicopters exploding in the Channel Tunnel - just gallons of four-star comedy and romance. Tom and Jerry make a great double act.
Anchored by dazzling performances from Cruise, Cuba Gooding Jr., and Renée Zellweger, as well as Crowe's tender direction, it meshes romance and sports with panache.
Its take on sports is refreshing as well, neither glamorizing the industry nor wallowing in its supposed underbelly. Though predictable, the film's feel-good resolution is heart-felt and not manipulative.
There are a couple of moments when you want to hug yourself with delight. Both of those moments involve the actress Renee Zellweger, whose lovability is one of the key elements in a movie that starts out looking cynical and quickly becomes a heart warmer.
It is that rare beast; a movie that reminds you why you like movies in the first place. Be nice to yourself. See it.
---
12) I WALKED WITH A ZOMBIE
In cult producer Val Lewton's ingenious reworking of Jane Eyre, Jacques Tourneur's direction creates palpable fear and tension in a typically low-key nightmare from the Lewton fright factory. The lighting, shadows, exotic setting and music all contribute to the immensely disturbing atmosphere, making this stunning piece of poetic horror a classic of the genre.
Evocative direction by Tourneur collides with the low-rent production values of exploitateer Lewton in a sultry sleeper that's simultaneously smarmy, eloquent and fascinating.
It uses Caribbean folklore and weird religious imagery (a figurehead of St. Sebastian) to spice up a romantic tangle that pays off, as might be expected, with nobody happy and the villain lured into the waves after his zombie beloved.
Relying on moody psychological terror rather than special effects, it is purely cinematic in building suspense through atmosphere.
---
13) WILLY WONKA & THE CHOCOLATE FACTORY
The 1971 version of Roald Dahl's immortal, sugar-coated morality play finds Gene Wilder as disturbing and fault-ridden but compelling as the book described. Okay, so its pacing may be slightly off (taking nearly 40 minutes to arrive at the factory gates), but this is still a Golden Ticket if ever there was one.
Dahl wrote the script and though he had misgivings about the finished article, this vibrant, imaginative fantasy still reveals a layer of grimness beneath the confection. Add singalong ditties like The Candy Man, Pure Imagination and the Oompa-Loompa song, and you have wonderful, timeless entertainment.
It is probably the best film of its sort since "The Wizard of Oz." It is everything that family movies usually claim to be, but aren't: Delightful, funny, scary, exciting, and, most of all, a genuine work of imagination. It is such a surely and wonderfully spun fantasy that it works on all kinds of minds, and it is fascinating because, like all classic fantasy, it is fascinated with itself.
It is strange yet comforting, full of narrative detours that don't always work but express the film's uniqueness.
As dark and sweet as the titular confection, it overcame a lackluster theatrical release to become an adored black comedy/musical and family classic.
CHARLIE AND THE CHOCOLATE FACTORY
---
14) ALL OF ME
A high-concept farce carried by Carl Reiner's deft direction and the precise timing of its leads, it is a body-swap comedy worth holding onto.
This was the film which revealed that Steve Martin's comic talents went much further than big-yuk mugging, and that he could actually act better than most so-called "straight" thespians. It's a really simple premise, a great performance, and a total hoot.
It's a deft performance, and it lays the groundwork for some of the future work of physical comedians like Jim Carrey. But it also sometimes feels like a one-joke movie, and in pursuit of that one joke, the details of the plot get shortchanged. Still, the movie's gut-busting moments earn it a high recommendation, and it contains astute observations about the differences between the sexes that were funny in groundbreaking ways in 1984.
It shares with a lot of great screwball comedies a very simple approach: Use absolute logic in dealing with the absurd. Begin with a nutty situation, establish the rules, and follow them. The laughs happen when ordinary human nature comes into conflict with ridiculous developments.
---
15) HONDROS
While this documentary about Chris Hondros and war photographers like him prevails with its intimate POV, it also makes for a wide-scope tribute to the very profession of photojournalism. Others chime in with their own experiences, as the director - his best friend and fellow journalist, Greg Campbell - creates a rich idea of this working family that respected each other, their collective life experiences easily beyond those of most people on the planet. In turn, it becomes believable that Hondros was one of their very best, exemplifying the many values their profession touches upon. In further support of the photojournalists, it highlights how the job is as significant to art as much as it is information.
---