THE BEST MOVIES STREAMING THIS WEEK
The Top 10 movies added to or extended on the streaming services this week:
1) A CLOSE SHAVE
The third film to feature the claymation adventures of Wallace and Gromit finds the inventor and his dog with a new business, new friends, and a new adversary. Director Nick Park once again mixes inventive animation with deviously clever plotting and whimsical humour, a combination that won him his third "Best Animated Short" Oscar.
Wallace's whirlwind romance with the owner of the local wool shop puts his head in a spin; Gromit is framed for sheep-rustling in a fiendish criminal plot.
---
2) THE LADY VANISHES
One of Alfred Hitchcock's last British films, this glamorous thriller provides an early glimpse of the director at his most stylishly entertaining.
In 1938, the master chef brought together the ingredients of mystery, comedy and suspense with sublime ease in this prewar classic. In fact, he invented the dish, and presented it topped off with that superbly elegant, enigmatic title. Rereleased now, [83] years on, it doesn't creak at all.
Look at the date: 1938, the same year as Neville Chamberlain's Munich agreement. This early-ish Hitchcock was made in the run-up to the last war and has debates over appeasement and engagement scribbled lightly all over it, while at the same time remaining funny, creepy (in a way already peculiar to Hitchcock) and always entertaining, both in the moment and in the realisation that you're enjoying a particularly witty and playful script.
It's the greatest-ever comedy-thriller, the greatest film set on a train, a faultlessly cast mirror held up to the nation in the year of Munich.
Sheer stylish entertainment and – despite some dodgy model-work - a joy from start to finish.
A close second behind The 39 Steps as the best film of Alfred Hitchcock's British period, this sublime comedy thriller was co-scripted by Alma Reville (Mrs Hitchcock) and the dynamic duo of Frank Launder and Sidney Gilliat. There isn't a wasted frame.
---
3) THE PRINCESS BRIDE
A golden-age throwback which glows brighter than ever, thirty four years on, Rob Reiner's salute to Hollywood swashbucklers remains a poignant pastiche, gloriously unencumbered by CGI visuals and gender cliches.
A fractured fairytale in which Peter Falk supplies the narration, Cary Elwes and Robin Wright provide the romance and a host of comedy greats generate the laughter. As spry as ever, it manages to be both tongue-in-cheek and achingly sincere.
A delightfully postmodern fairy tale, it is a deft, intelligent mix of swashbuckling, romance, and comedy that takes an age-old damsel-in-distress story and makes it fresh.
A warm and silly fairy-tale, played with giddy delight by all concerned and directed with a rich vein of humour by Reiner; a satire on fairy-tales and fairy-telling as written with the consummate authority of William Goldman based on the flamboyantly knowing novel by, you got it, William Goldman; and a sly, sly attack on Hollywood's tendency to ignore the simple beauty of storytelling. The Princess Bride is all these things, a film all about the telling of tales: tall, short, moral — kind of — and whimsical. It is not to be trusted, only adored.
Both a tribute to and revision of fairy tales past, it manages to combine subtle, acerbic humour with a classic understanding of what makes the elements of fantasy so appealing to children. 
It is filled with good-hearted fun, with performances by actors who seem to be smacking their lips and by a certain true innocence that survives all of Reiner's satire. And, also, it does have kissing in it.
---
4) THE STRAIGHT STORY
It opens with one of the most incongruous sentences in the history of cinema: "Walt Disney Pictures presents a film by David Lynch". Lynch, best known for dark and surrealist works like Eraserhead and Twin Peaks, ended the last century with a tender, biographical picture aimed at as wide an audience as possible.
A G-rated, Disney-produced, family-friendly film from David Lynch seemed like a fairly questionable prospect at the time, but it turned out to be the perfect choice for the director, allowing him to extricate himself from the nihilist-cool corner into which he'd been painted and make one of his best films in the process. 
Following the excesses of Lost Highway, he is in mellower mood with this whimsical road movie that, nevertheless, slyly dissects middle-American mores with disarming precision.
With strong performances and director Lynch at the helm, it steers past sentimental byways on its ambling journey across the American heartland.
This is a film about moving slowly and gently in a hard and fast world and, as others have observed, in this respect it's akin to the films of Yasujirō Ozu. It remains one of the great American road movies.
The first time I saw "The Straight Story," I focused on the foreground and liked it. The second time I focused on the background, too, and loved it. The movie isn't just about the old Alvin Straight's odyssey through the sleepy towns and rural districts of the Midwest, but about the people he finds to listen and care for him. You'd think it was a fantasy, this kindness of strangers, if the movie weren't based on a true story.
---
5) GROUNDHOG DAY
A film that finds its note and purpose so precisely that its genius may not be immediately noticeable. It unfolds so inevitably, is so entertaining, so apparently effortless, that you have to stand back and slap yourself before you see how good it really is.
Director Harold Ramis uses every cinematic trick in the book to keep what is essentially a one-gag movie brimming with life and fresh ideas, in which Stephen Tobolowsky gives a superb turn, Andie MacDowell has never been better, and Bill Murray gives one of the best performances of his career as Phil Connors, the weatherman with attitude, trapped in a day he will remember for the rest of his life because, unless he can find some answers, it will be the rest of his life.
Smart, sweet, and inventive, Groundhog Day highlights Murray's dramatic gifts while still leaving plenty of room for laughs.
---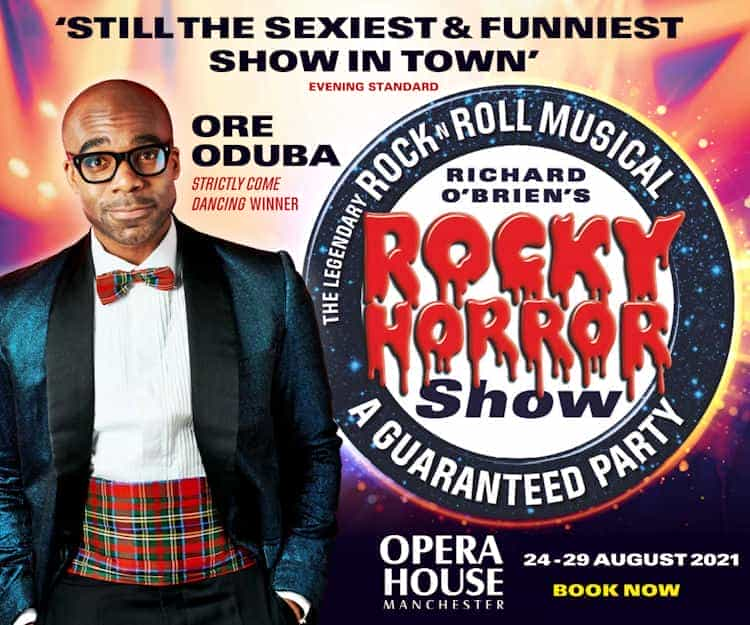 ---
6) DANCE WITH A STRANGER
Ruth Ellis - the last woman to receive the death penalty in England - and David Blakely were a tragedy waiting to happen. She was a B-girl, pouring drinks and massaging men's egos in a sleazy little 1950s London nightclub. He was a rich young brat, whose life centered around his career as a race driver. A film of astonishing performances and moody, atmospheric visuals, this is the story of their affair, which led to one of the most famous British murder trials of the decade.
In this absorbing, brutal account of the infamous 1955 murder case - sticking closely to the facts - this film from Donnie Brasco and Four Weddings and a Funeral director Mike Newell has a great sense of period and strikes the exact balance between fascination and luridness.
A precisely cut social commentary, it captures the twin woes of austerity and repression that characterized 1950s Britain.
---
7) QUADROPHENIA
The Who's My Generation musical tribute to mods and rockers in mid-1960s England is a near-perfect integration of cinematic story and rousing pop.
While Tommy was The Who's best-known concept album (and probably their best-known album, period), their 1973 release was a far stronger and more personal narrative work, which the band kept far tighter reigns on. The result (produced by the group and directed by Franc Roddam) was an intelligent and incisive bit of teen-centric kitchen-sink drama.
A "youth cult classic", and the raw energy is still tangible today. If you can't follow the off-the-wall storyline or turn a blind eye to the dated subject matter, why not think of it as a retro Trainspotting? Roddam's raw direction is excellent, as is Phil Daniels' scowling Jimmy. Worth watching just to see well-known TV and pop stars beating the crap out of each other.
Stunning performances, a streetwise script, great pacing and a superb soundtrack make this not only an anthem of the times but an enduring tale to boot.
---
8) SNOWPIERCER
This uncompromising slice of dystopian sci-fi is that rarest of things: a thinking person's action film. Though some of the tonal shifts don't quite work, the inventive craftsmanship of talented Parasite film-maker Bong Joon-ho's direction is generally masterful and he draws a range of diverse performances from a seasoned international cast, which includes a career-best turn from Chris Evans (Captain America).
It offers an audaciously ambitious action spectacular for filmgoers numb to effects-driven blockbusters.
The film's ambitious scale – the special effects team conjures up some of the most gorgeous hyperborean landscapes ever to hit the screen – may go some way to explaining the prolonged gestation period; eight years passed since the Korean director stumbled upon the French comic serial 'La Tranceperceneige', and spotted the cinematic potential in its tale of the sole human survivors of an apocalyptic ice age living aboard a high-speed train in perpetual motion, until the time it took him to bring the project to fruition.
Despite the drawn-out production process, the sci-fi fable about a giant train turns out a wonderfully realised delight. In its constricted, surreal conception, there's something of absurdist theatre about it, though developed to grotesque extremes – as if Terry Gilliam or Michel Gondry had been hired to rewrite Samuel Beckett.
If the name "Gilliam" set off a little tremor of excitement when you heard it that is no accident because, with its combination of startling visuals, a head-spinning storyline and oddball characters that don't always conform to their presumed parameters, "Snowpiercer" is a film definitely in the vein of the works of the great Terry Gilliam, especially his 1985 landmark "Brazil" (which, funnily enough, also had a distributor that was originally unwilling to release it without massive cuts). However, while Bong may owe Gilliam a debt of inspiration, this is no copycat effort by any means.
---
9) THE PEOPLE vs. LARRY FLINT
America's most notorious and successful pornographer is played with red-blooded bawdiness by Woody Harrelson in this airbrushed version of the multi-millionaire's life. Despite the idealising of this pornographer supreme, Amadeus, director Milos Forman has made a film entertaining enough to gain him and Harrelson Oscar nominations. However, the real tour-de-force performance comes from Courtney Love as Flynt's stripper wife.
Exceptional performances, a sharp script, and sympathetic direction make it a genuinely engaging, entertaining and unique rags-to-riches story.
It pays entertaining tribute to an irascible iconoclast with a well-constructed biopic that openly acknowledges his troublesome flaws.
Far more All The President's Men than Showgirls, it sidesteps skin-flick visuals for an often painfully intense look at the madness of the American courtroom.
It argues that the freedom of speech must apply to unpopular speech, or it is meaningless. Beginning with this belief, Forman constructs a fascinating biopic about a man who went from rags to riches by never overestimating the taste of his readers.
---
10) DRIVEWAYS
This is a movie that's impressively, if not stubbornly understated, where life stories come from select bits of precise dialogue, with lovingly rendered characters put into a collection of scenes that simply allow us to live with them.
Understated yet powerful, it is a character study anchored in fundamental decency - and a poignant farewell to Brian Dennehy.
---