THE BEST MOVIES STREAMING THIS WEEK
The Top 10 movies added to or extended on the streaming services this week:
1) BOYZ N THE HOOD
John Singleton was a mere 23 years old when he wrote and directed this astonishing and hard-hitting powerhouse picture about growing up black in inner-city America.
A film any seasoned director would be proud of, but as a debut is nothing short of amazing.
His fluent, stylish and powerful film about life in South Central LA impresses with its lack of cynicism and is a passionate drama shot with fluency and style, a study of what amounts to life during wartime, with people grimly used to gunfire and helicopters thudding overhead. It is a blistering humanitarian classic that has not dated.
Filled with trash-talking and wise words, Singleton's provocative, funny, Oscar-nominated debut still dazzles and is vital viewing after [30] years .

Coming two years after Spike Lee's groundbreaking 'Do The Right Thing', it was seen as part of the black film movement of the late 1980s and early 1990s and was the first mainstream movie to deal with gang violence in America's urban ghettos. Its thoughtful approach helped open the door for a number of similarly themed movies in the next few years but it stands out because of its honesty and because it successfully humanizes all of the parties involved, including the drug dealers and murderers. 
Well-acted and thematically rich, it observes Black America with far more depth and compassion than many of the like-minded films its success inspired.
A lesser movie might have handled this material in a perfunctory way, painting the characters with broad strokes of good and evil, setting up a confrontation at the end, using a lot of violence and gunfire to reward the good and punish the rest. Singleton cares too much about his story to kiss it off like that. It has maturity and emotional depth: There are no cheap shots, nothing is thrown in for effect, realism is placed ahead of easy dramatic payoffs, and the audience grows deeply involved. By the end, I realized I had seen not simply a brilliant directorial debut, but an American film of enormous importance.
---
2) WHIPLASH
Pitched somewhere between The School of Rock and Full Metal Jacket (Full Metal Racket, perchance), this blisteringly told tale of an aspiring jazz drummer and his bullying mentor is a hugely entertaining, refreshingly subversive take on the well-worn "inspirational teacher" theme.
Sum up the plot and it sounds interminable. Watch the film and it will spit you out elated, exhausted and cheering for an encore.
It is cinematic adrenalin. In an era when so many films feel more refined by focus groups or marketing managers, it is a deeply personal and vibrantly alive drama.
The chances of a heart attack or spontaneous combustion during viewing are high.
---
3) A ROOM WITH A VIEW
The most adorable of all the Merchant-Ivory productions, as it is the one that breaks through cleanest and truest to the heart while retaining all the porcelain grace and sumptuous art direction that is their wont, this adaptation of E.M. Forster's romantic novel is a high class British classic.
It s not what one could call fast-moving, but fans of the Merchant-Ivory team will enjoy luxuriating in the film's leisurely pace and stimulating cast of characters.
The hard edges of E.M. Foster novel maybe sanded off, but what we get is an eminently entertaining comedy with an intellectual approach to love.
---
4) THE GREEN KNIGHT
A rivetingly weird and exceptionally beautiful fantasy film that offers no easy answers but ponders the biggest questions — through myths, mysticism, and men in crisis. This is major stuff from David Lowery.
Lowery has adapted the 14th century chivalric romance Sir Gawain and the Green Knight into one of the most memorable films of the year, a fascinating swirl of masculinity, temptation, heroism, and religion.
A spellbindingly beautiful sprawling, strange and dreamlike interpretation of the Arthurian legend which is ripe for our time.
His complex, visually sumptuous and uncommercial tale of Arthurian legend revels in upending expectations.
The moss-covered delights of watching a myth being made; Dev Patel is terrific as Sir Gawain, the knight who makes a troubling pact with a hulking, uninvited guest at Camelot.
A tale told mainly via startling visuals requires an actor with a singularly expressive face, and Patel rises to the challenge. It's close to a cinematic holy grail.
He delivers a career-best performance in this sublimely weird liberal adaptation of a 14th-century poem. As intriguing as it is challenging, it excels as a hallucinatory cinematic puzzle that will scramble your brain in the best possible way.
It honours and deconstructs its source material in equal measure, producing an absorbing adventure that casts a fantastical spell.
---
5) DISTANT THUNDER
Winner of the Golden Bear for best movie at the Berlin film festival, this harrowing drama, set during the famine that ravaged Bengal in the early 1940s, is one of Satyajit Ray's most politically committed films. Yet it retains the humanism and concern for character that makes his work so compelling and rewarding.
Ironically, this vision of deprivation is by far Ray's most beautiful colour film. Where his later films suffer from flat studio lighting, this is awash in gorgeous natural light and revels in the varied beauty of a natural world threatened by human destructiveness and greed. 
---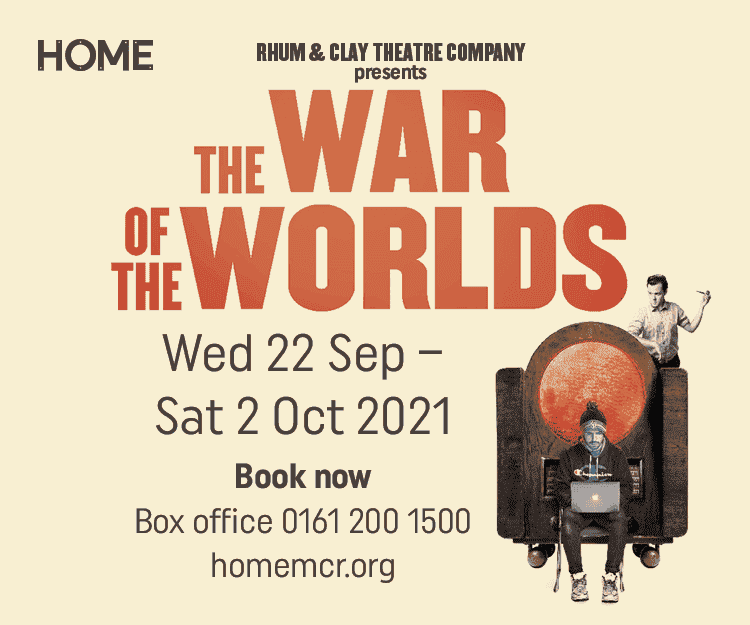 ---
6) MONSTERS
Written, directed, designed, DP'ed and SFX'ed by one man, British SFX whiz Gareth Edwards, – for peanuts – and improvised on the fly with a cast of two across Central America, it is the world's first home-made sci-fi blockbuster, or at least the first that can stand toe to toe with the big boys without feeling embarrassed about its trainers.
An amazing achievement for a 'first-time' filmmaker, which measures up to the finest indies for performance and character-work, and the biggest blockbusters for jaw-dropping effects. And it has the year's best sex scene, too.
Edwards is brilliant at evoking the awe and beauty he has been building toward, and at last we fully realize the film's ambitious arc. It holds our attention ever more deeply as we realize it's not a casual exploitation picture.
This film is so edgy it hardly needs its monsters. (But don't worry, it gets them). 
---
7) DJANGO UNCHAINED
Quentin Tarantino makes a dizzy return to form with a horribly funny slavery western – and Samuel L Jackson is extraordinary as the ultimate Uncle Tom.
This is a brilliant entertainment, in which Tarantino takes on the subject of slavery as he did the Holocaust in his previous film, "Inglourious Basterds." That one, too, employed Christoph Waltz in a leading role, using his German-accented formalities to talk his way through situations. Tarantino loves dialogue and lets it run at unusual length for the quasi-exploitation genre..
This brazenly blazing rewrite of US history is fantastically entertaining.

There is strange and brilliant magic at work in Quentin Tarantino's film.
Bold, bloody, and stylistically daring, it is another incendiary masterpiece from Tarantino.
---
8) THE FAREWELL
Filmmaker Lulu Wang forgoes culture-clash comedy and goes straight for the messy stuff in a comedy of bracing honesty which rips your heart out of your chest. Then it hands it back to you, wrapped gently in cotton wool.

It announces at the beginning that it's "based on an actual lie," but the meaningful truths it reveals couldn't be more poignant or powerful. And while the writer/director's film is obviously personal and culturally specific, it achieves a universality and a resonance through its vivid depiction of a family in the midst of crisis.
It deftly captures complicated family dynamics with a poignant, well-acted drama that marries cultural specificity with universally relatable themes.
---
9) SHOTGUN STORIES
Thanks to a talented cast and its uncommon depth, Jeff Nichols' debut manages to rise above its overly familiar plot.
It is shaped and told like a revenge tragedy, but it offers an unexpected choice: The hero of the film does not believe the future is doomed by the past. If it were, most of the key characters would be dead by the end, an outcome that seems almost inevitable. Here is a tense and sorrowful film where common sense struggles with blood lust.
---
10) IN SEARCH OF A MIDNIGHT KISS
This debut indie flick is a crude, funny and tender riff on romance with a script that crackles with deadpan, spiky humour..
The story is obviously influenced by Richard Linklater's "Before Sunrise" and "Before Sunset." He is thanked in the end credits. Anne Walker, this film's producer, also produced "Before Sunrise." But it isn't a homage or a recycling job. It's a film with its own organic existence, its own reason for being. It is ultimately a very true and moving story.
---