THE BEST MOVIES STREAMING THIS WEEK
The Top 10 movies added to or extended on the streaming services this week:
1) THE GRADUATE
"Hello darkness, my old friend," are the first words of the Simon & Garfunkel song that opens this evocative movie, and its pleasures and wit stand the test of time. Plus the cinematography is flat-out fantastic, like David Hockney's pool paintings made live.
Attitudes have changed since Anne Bancroft's predatory seduction of hapless Dustin Hoffman, but this rereleased classic remains as irresistibly watchable as ever and a hugely pleasurable experience.
The music, the performances, the precision in capturing the post-college malaise - this coming-of-age story is indeed one for the ages.
Mike Nichols' film (re-released in a restored 4K digital print) makes such beguiling viewing largely because of Hoffman's performance, which combines humour, boredom and panic in equal measure.
Nichols's near-flawless class satire still feels as sly, modern and bracing as it must have in 1967. Its blend of sardonic wit and simmering frustration hasn't aged a day.
Nichols provides a masterclass in using the widescreen frame to elucidate complex emotional situations with ease and understatement. Seamless editing keeps the pace clean and fast while hormonal hell breaks loose and movie history is made.
The dialogue's a joy and Nichols furnishes impeccable comic timing. Utterly of its period, yet timeless.
Cruel comedy with a delicious light touch.
It is actually a very nasty film, and a very, very funny one.
The humour in Calder Willingham and Buck Henry's screenplay has the bite of a dry martini, Robert Surtees's stunning, innovative camerawork contributes telling visual ironies and the Simon & Garfunkel soundtrack perfectly captures the mood of disaffected youth seething beneath the laid-back exterior of 1960s California.
The highest-grossing film of 1968 and a landmark in the cinema of hip, New Wave, antiestablishment disillusionment. While an enduring classic for its perpetual topicality, and a harbinger of similar dissections of youthful disenchantment that permeated the late '60s and 1970s, it was also remarkable for providing an unrevolutionary revolution. 
---
2) SHAKESPEARE IN LOVE
Taking the writing process behind Shakespeare's Romeo and Juliet as its inspiration, John Madden's film combines contemporary humour with a convincing 16th-century setting.
As intelligent as it is sweet, replete with Tom Stoppard's trademark wordplay and wit, it is one of the best romantic comedies of recent years.
The tone is light and racy. Marc Norman and playwright Stoppard's script flirts gaily with anachronism (a Stratford-upon-Avon souvenir mug sits on Shakespeare's desk), always aware of how much we are aware of its hero. Cleverly, the screenplay also keeps faith with Shakespeare's own wit and humour. The movie's surprisingly frank sexual high jinks are in keeping with Shakespeare's own bawdiness. And its punning dialogue reflects a writer and a time that prized wordplay as a form of refinement quite apart from humour.
The contemporary feel of the humour makes the movie play like a contest between "Masterpiece Theatre" and Mel Brooks. Then the movie stirs in a sweet love story, juicy court intrigue, backstage politics and some lovely moments from "Romeo and Juliet" (Shakespeare's working title: "Romeo and Ethel, the Pirate's Daughter").
Endlessly witty, visually rapturous, and sweetly romantic, it is a delightful romantic comedy that succeeds on nearly every level.
---
3) MINARI
This modest coming-of-age film is set to become a classic of cinema; a profoundly moving family tale that will endure.
Lee Isaac Chung's beautiful and tender drama, that wrestles with America's folkloric image of itself, has the gentle, hazy energy of a memory – set in the Eighties, it draws partially from his own childhood experiences.
He mines his own Midwestern childhood in a bittersweet, beguiling family drama overflowing with heartache and hope. It's at once intimate and expansive – a film with a big heart and not a bad word to say about anyone.
Sensitively written and acted and beautifully shot, Minari is so engaging that it's easy to forget how radical it is.
A profound, detail-perfect and soulful slice of American family life, with some of the year's most sincere performances to date.
---
4) THE REVENANT
Leonardo DiCaprio feels the wrath of man in Alejandro González Iñárritu's bold, beautiful and unrelentingly bleak opu; an awesomely violent revenge western which sears itself into your subconscious with unflinching intent. 
An epic true story of revenge and redemption, the director's follow-up to his Oscar winner Birdman is another astonishing piece of film-making, moving from the bear pit of Broadway to the untamed wilderness of 1820s America.
Bloody, violent - and bloody marvellous - it is the brilliant Mexican director's version of a western – a mad, visionary and quite often preposterous survival tale. It is very bloody, very violent and full of murky religious symbolism but is also often astounding in its flights of macabre lyricism..
Gut-churningly brutal, beautiful storytelling, it pitches DiCaprio against nature, bears and Tom Hardy in a tale of revenge, retribution and primal violence.
Iñárritu turns a creaky bit of frontier mythology into a gruelling, exquisite, mystical odyssey of survival that will make you cancel that camping trip.
The finished work does still feel a little like a formal experiment. Short on dialogue, thin on characterisation, it looks to be testing just how much chilly, viscera-soaked misery the audience can handle.

He asks a lot from audiences who are willing to endure the film's strife, but the payoff is a picture of both astonishing beauty and grueling agony. 
What's remarkable about it, is how effectively it transports us to another time and place, while always maintaining its worth as a piece of visual art. You don't just watch it, you experience it. You walk out of it exhausted, impressed with the overall quality of the filmmaking and a little more grateful for the creature comforts of your life.
Astounding. With a director, Director of Photography and cast at the top of their game, it is a filmmaking triumph. You cannot afford to miss experiencing this.
---
5) THE LOVE WITCH
A budding witch uses her powers for evil in this hilariously kitsch and visually sumptuous horror-comedy.
A glorious retro fantasy-horror drenched in the Technicolor 60s, Anna Biller's outrageous, showstopping B-movie oozes with A-grade potency.
Biller's film is styled to look like a movie from the past. It is, in its most immediately accessible form, a pastiche of low-budget horror movies of the 1960s and 1970s. There's a deliberate cheesiness, or "cheesiness," in the way the characters look, and the aforementioned stiffness extends not only to the way the actors speak but how they hold themselves.
It offers an absorbing visual homage to a bygone era, arranged subtly in service of a thought-provoking meditation on the battle of the sexes.
---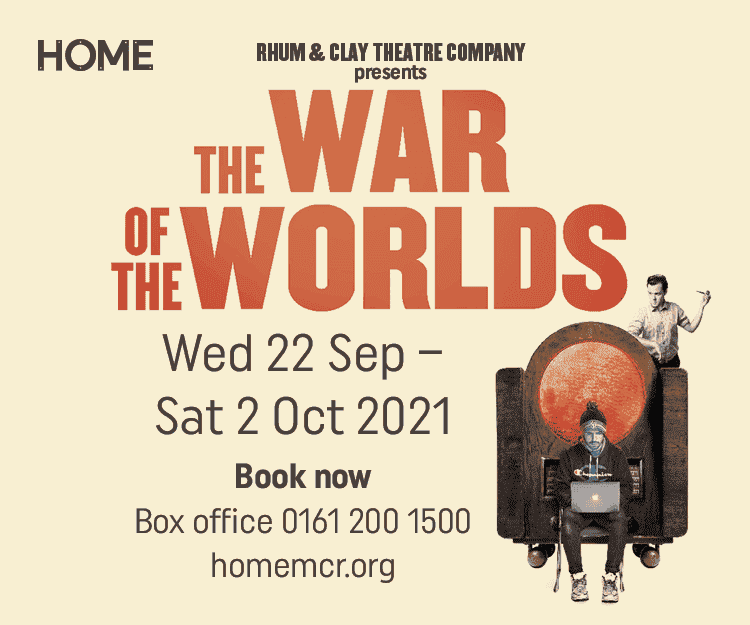 ---
6) TALKING ABOUT TREES
This poignant, witty and engaging cinephile documentary focuses on four older male Sudanese directors whose careers were stalled by a military coup thirty years ago.
A sad, charming homage to those who champion film in the face of a repressive regime.
Throughout this lovely, warm film we see clips from their work as filmmakers. Their makeshift projections of Chaplin are indescribably moving and sound a happy note across a grim landscape.

An honest, inspiring achievement, the four local filmmakers attempt to revive cinema-going in Sudan in this playful, inspiring documentary. Intoxicating passion, playfulness and intimacy drive this film from start to finish. 
---
7) BIRDS OF PASSAGE
Once in the bluest of moons, we encounter a freshly minted classic that feels as if it has been around forever. This epic work of folk, gangster and other-worldly cinema about a tribal family is a new classic following the Colombian drug trade.

Co-directors Cristina Gallego and Ciro Guerra's crime drama unfolds as the indigenous Wayuu clans of northern Colombia become entangled in the lucrative and dangerous world of drug trafficking. 
It traces the familiar arc of the drug crime thriller from a different direction that's as visually absorbing as it is hard-hitting.
---
8) THINGS TO COME
A fiftysomething leftist philosophy professor (Isabelle Huppert) is propelled into a midlife crisis after being squeezed between caring for her deteriorating mother and learning that her husband wants to end their marriage. 
This beautiful film is filled with connecting scenes that another director might cut out, thinking they are not necessary or are "filler." But Mia Hansen-Løve is all about the in-between, and she always has one eye on the clock. Nobody can avoid time. The overall sense is that you are watching an actual life unfold, in its minutia and in its enormity.
A union to cherish between a writer-director and star working at peak power, it offers quietly profound observations on life, love, and the irrevocable passage of time.
---
9) DONNIE BRASCO
A stark, nuanced portrait of life in organized crime, bolstered by strong performances from Al Pacino and Johnny Depp.
A touching, clever, emotionally complex gangster picture set in the late '70s/early '80s and based on a true story. It has similar locations, characters and some situations to GoodFellas, but it is an original in every way that matters and Pacino and Depp are superb.
Directed by Mike Newell - a change of pace from Four Weddings and a Funeral - it's pitched midway between the epic Godfather and the flash GoodFellas, and develops nicely as Depp finds himself becoming rather fond of his monstrous mentor. The period setting - a world of tacky shirts, fur collars and plastic lawns - is also beautifully evoked.
Focusing on the nuts-and-bolts world of an everyday mobster and the undercover cop with whom he forms a doomed camaraderie, it achieves an accessible mix of entertainment and reality. 
Depp and Pacino elevate this with two great performances, but they're helped by a solid script and a great supporting cast.
The violence in this movie is gruesome (a scene involving the disposal of bodies is particularly graphic). But the movie has many human qualities and contains what will be remembered as one of Pacino's finest scenes.
---
10) 1917
Ambitious and unshakeable storytelling, Sam Mendes's phantasmagoric first world war nightmare is an amazingly audacious film; as exciting as a heist movie, disturbing as a sci-fi nightmare. And it's filmed in one extraordinary single take by cinematographer Roger Deakins, a continuous fluid travelling shot (with digital edits sneaked in, evidently at those moments where we lose sight of them, or in moments of darkness or explosion – but where exactly, I mostly couldn't tell).
Based loosely on the recollections of his grandfather (and dedicated to his memory), Mendes delivers the film of his career by mashing up the survivalist thrills of The Revenant with the helter-skelter mayhem of a shoot-'em-up video game, and setting it during the Great War.
His stunning, sorta-single-take pure adrenaline hit of a movie marries technical virtuosity with jittery thrills and an emotional core to reinvent the Great War movie – and deliver possibly his best film.
The Skyfall director crafts poignant, human story out of inhuman conflict in this bleakly beautiful war thriller which uses clever camerawork to make it look like one continuous shot.
He finds a radical new perspective on the horror of the First World War, as his direction focuses on the intimate experiences of a couple of men, thus conveying the pathos of the larger battle.
Mendes resists philosophising and lets the action express the fraught, complicated, terrifying condition of war. With astonishing cinematography and direction, it's one of the most stirring films of the year.
Hard-hitting, immersive, and an impressive technical achievement, it captures the trench warfare of World War I with raw, startling immediacy.
---
---