THE BEST MOVIES STREAMING THIS WEEK
The Top 20 movies added to or extended on the streaming services this week:
1) HIS GIRL FRIDAY
Anchored by stellar performances from Cary Grant and Rosalind Russell, it is possibly the definitive screwball romantic comedy.
It's doubtful that one could find a movie as fast-paced, and next-to-impossible to find a film of the period more laced with sexual electricity.
This brilliant reworking of the classic newspaper play "The Front Page" from director Howard Hawks is the fastest-talking comedy in the history of Hollywood and the perfect vehicle for Grant - never better - and Russell - never tougher. Clever, witty and extremely satisfying, this marvellous film is still achingly funny today.
Hawke's finest moment. it was his willingness to sit back and let his lead actors' genius for comic timing carry the day that imbues it with inexhaustible energy. Eighty years on it still makes "When Harry Met Sally" look like "Waiting For Godot". In mime.
It's a miraculous balancing act from Hawks, who keeps death-row drama bleeding under the movie's screwball skin to give this frantic battle of the sexes a fiendishly dark sophistication. ~
One is tempted to throw away any semblance of persuasion and simply demand that you see this movie. Without "His Girl Friday", there is no sexy, Tarantino-esque banter (maybe no banter, period; speed limits are flagrantly violated).
---
2) COUSINS
The very different lives of three Māori women play out non-linearly in this important and impactful adaptation of Patricia Grace's 1992 novel.
This sprawling drama breathes cinematic life into the novel about the diverging paths of three Maori cousins in New Zealand. The film trembles with sound, color and feeling, deriving much of its power from an excellent ensemble cast.
---
3) NIGHT OF THE LIVING DEAD
The orginal and the best. Made in 1968 on a hand-to-mouth budget by enthusiasts in Pittsburgh, this suitably grungy off-Hollywood production became one of the most influential horror movies ever made.
George A. Romero's debut set the template for the zombie film, and features tight editing, realistic gore, and a sly political undercurrent.
It's a virulent portrait of an America in flux and decay, from the flag billowing near the graveyard at the start to its disturbing depiction of a lynch-mob mentality. But 'Night of the Living Dead' also transcends its period through sheer intensity. ~
At a time when most horror movies took the tack that fear could be fun, it offered terror without a spoonful of sugar, and the genre would never be the same again.
Still vital, brutal, cryptic and subversive, Romero's 1968 classic about a mass attack by cannibalistic ghouls is brilliantly perplexing, horrifying and mysteriously allegorical.
There is a resounding lack of sentimentality that cuts through the death and chaos, as a desperate bunch of people fight to stay alive. A lack of a cosy conclusion and the unpredictable nature of this film shook up horror film-making, and allowed fresh talent to explore a whole new chilling level of terror.
Conveying visceral terror through an unrelieved black-and-white documentary atmosphere, Romero's graphic cult chiller no longer scares the daylights out of viewers because of its countless imitations. But the director's radical style, lethal wit and political themes still impress.
---
4) THE MATRIX
Thematically complex, yet intelligently integrating eastern philosophy, Lewis Carroll and ancient mysticism, the film has Keanu Reeves as a reclusive computer hacker who may be able to save the world from the evils of cyberspace slavery. The result is a genre milestone that spawned two sequels and pushed the boundaries of imagination and digital-effects technology further than ever before.
Reeves' first trip down the rabbit hole is as electrifying as ever - and Carrie Anne-Moss's charisma elevates the sequels - in this pop-culture juggernaut which still lands a thrilling punch.
The deliciously inventive Wachowskis have delivered the syntax for a new kind of movie: technically mind-blowing, style merged perfectly with content and just so damn cool.
Sure, "The Matrix" is almost untenably cool, but beneath the sheen there's substance. The story's a potent mix of buddhism, Greek mythology, and - predominantly - the Christian gospel. The performances, too, wow. Admittedly Reeves is gifted the perfect role - he has to look good while hitting things - but Moss is charismatic, clever and sexy, while Laurence Fishburne is monumental. Nestling next to "The Terminator" and "Metropolis", this is one the finest sci-fi flicks ever made. It's genius. And yes, we admit, you do have to see it for yourself.
Writer/director siblings the Wachowskis have gone further with the action genre than you'd have ever thought possible and have crafted an intelligent, ultra-cool futuro-fight fest: it is one film 1999 will be remembered for. It represents no-limits film-making at its finest, and changed all the rules of action-movie production.
Regardless of the philosophical bent, the real attraction became the trailblazing special effects and bravura set pieces, including airborne kung fu, time-bending, bullet-dodging shoot-outs, and an ultra-stylized, slow-motion lobby fusillade. 
Thanks to the Wachowskis' imaginative vision, it is a smartly crafted combination of spectacular action and groundbreaking special effects.
How terrifying to think that "The Matrix", once the byword for bleeding-edge science fiction, is 22 years old. Its influence is still as potent as a Keanu Reeves karate kick, though, as the weight of films featuring virtual-reality conspiracy theories, slowed-down fight scenes and the dark side of artificial intelligence suggests.
THE MATRIX RELOADED
THE MATRIX REVOLUTIONS
5) WHISKY GALORE!
The Ealing classic about Scottish islanders attempting to liberate a boatload of alcohol comes up sparkling in this wonderful reissue. The film's sympathies are entirely with the drinkers. Perhaps it couldn't be made in today's sober times.
A whimsical tale of Celtic self-reliance vs English stuffiness, this wee comedy dram warms the heart as surely as a blended malt.
A raucous caper with a dash of rebellious subtext, it is a smooth comedic gem that audiences can enjoy on the rocks.
Adapted by Compton Mackenzie and Angus MacPhail from Mackenzie's own novel, Alexander Mackendrick's sublime film with Basil Radford, who gives the performance of his career, is one of the jewels in the Ealing crown.
In the hands of the Ealing stalwart, it isn't just a jolly comedy about a boatload of the hard stuff washing up on a Scottish island, it's an unabashed love letter to drink, depicting alcohol as the glue that binds communities together. The result is the sweetest, smartest and most joyous of all the Ealing comedies.
WHISKY GALORE (2017 remake)
~ Advertisement ~

---
6) WINGS OF DESIRE
Wim Wenders returned to Germany in 1986 to create this precious portrait of a divided Berlin just a few years before the Wall fell and it remains a beautiful, literate and romantic piece of cinema.
Beyond ravishing, it is an aching and heartbreaking exploration of how love makes us human.
The film evokes a mood of reverie, elegy and meditation. It doesn't rush headlong into plot, but has the patience of its angels. It suggests what it would be like to see everything but not participate in it.
Mixing black-and-white and color, and aerial photography with street-level shooting, Wenders contrasts the contemplative distance of angels with the emotional vicissitudes of daily life. Praised for its imaginative lyricism, the film won Wenders the Best Director prize at the Cannes Film Festival; the 1993 sequel "Faraway, So Close" was not as well-received, and the film was Hollywoodized as "City of Angels" in 1998. 
FARAWAY, SO CLOSE
CITY OF ANGELS
7) THE MAN IN THE WHITE SUIT
Telling the story of a scientist who is undone by the seeming perfection of his own invention, this astute film from Alexander Mackendrick is the only Ealing comedy to truly bare its teeth. Capitalist greed, professional jealousy, the spectre of unemployment and a fear of progress are just some of the provocative themes explored in this razor-sharp satire that spurns the studio's customary whimsy.
Alec Guinness, at the height of his powers as Britain's most versatile character star, wears his own mild face for a change and gives a remarkable performance in a more pointed film about blind scientific ambition than many of those concerned directly with nuclear weapons.
---
8) WEST SIDE STORY
"The Warriors" as pre-imagined by Gene Kelly, this really is the musical for people who don't like musicals.
Ten well-deserved Oscars - plus a special award for Jerome Robbins's dynamic choreography - adorned this electrifying and moving version of the magnificent Leonard Bernstein/Stephen Sondheim musical - an update of "Romeo and Juliet", here turned into a New York gang parable set in the turbulent late 1950s. Steven Spielberg's makeover has much to live up to.
Buoyed by Robert Wise's dazzling direction, Bernstein's score, and Sondheim's lyrics, it remains perhaps the most iconic of all the Shakespeare adaptations to visit the big screen.
It is remarkable for its seamless transference from stage musical to screen classic, with the complete Bernstein/Sondheim song score intact, as well as the choreography of Robbins. 
It's impossible to begrudge the vertiginous energy and feeling that make this one of the great American musicals, and one radically told through dance.
The dancing is remarkable, and several of the songs have proven themselves by becoming standards, and there are moments of startling power and truth. It remains a landmark of musical history.
Not seen it? Time you did.
---
9) DUNKIRK
The most immersive war movie ever made, Christopher Nolan's extraordinary war drama is a visceral, nerve-shredding pulse-pounder that needs to be experienced on the biggest screen.
A spare, propulsive, ever-intensifying combat thriller, Nolan's history lesson is both a rousing celebration of solidarity and the tensest beach-set film since "Jaws".
This apocalyptic war epic is his best film so far as he eschews war porn for a powerful and superbly crafted disaster movie – starring Kenneth Branagh, Tom Hardy and a decent Harry Styles – with a story to tell.
Intensely dramatic and moving, it is made in hyper-realistic fashion and with such intensity that it leaves most other recent Second World War movies looking very insipid by comparison.
Nolan's gripping and engrossing World War II drama, is pure cinema. In many ways, it is the antithesis of "Saving Private Ryan". There's little blood; zero character development; and, aside from the aerial dogfights, no real battles. The focus instead is on immediate survival. . 
The second World War film is hardly voguish and this particular war film doesn't play by the rules. There are no Americans nor, indeed, Nazis, to be found. There is hardly any blood, and nothing like guts. It's not even a war film in the truest sense, as it concerns itself entirely with Operation Dynamo, the massive 1940 evacuation which saw 338,226 soldiers rescued by some 800 commandeered boats.
It serves up emotionally satisfying spectacle, delivered by a writer-director in full command of his craft and brought to life by a gifted ensemble cast that honours the fact-based story.
Dunkirk the event may have been "a colossal military disaster" according to Churchill, but "Dunkirk" the movie is a glorious, breathtaking triumph from a director at the top of his game. Nolan's utterly immersive epic plunges the viewer into a three-pronged story that unfolds on land, sea and air with the life-and-death ordeals of a teenage soldier (Fionn Whitehead) and his comrades (One Direction's Harry Styles, among them) dovetailing with those of Mark Rylance's quietly determined boat owner and Tom Hardy's resolute Spitfire pilot.
It is instantly set apart from simpler, hero-driven war movies and the technical achievement here is extraordinary. In a swift 106 minutes, watching "Dunkirk" becomes a stunning and genuine experience, enveloping viewers in a way few movies ever do.
Packing heart, visual flair and the acting debut of a certain Harry Styles, war movies don't get more gripping than this epic.
A work of heart-hammering intensity and grandeur that demands to be seen on the best and biggest screen within reach.
Haunting, thrilling and emotional, it is a prestige pic with guts and glory that demands multiple views.
It deserves to be seen and argued about. They don't make them like this anymore. Never did, really.
---
10) PLAYING WITH SHARKS
A remarkable environmentalist documentary that not only stands as a testament to a remarkable woman, but will make you see sharks in a totally different light.
A fascinating tribute to a pioneer as well as an engrossing act of environmental advocacy, it makes up in enjoyment what it lacks in depth.
---
11) THE ROYAL TENENBAUMS
Immaculately written by the hugely talented Wes Anderson with actor and regular collaborator Owen Wilson, and brilliantly performed (with Gene Hackman, especially, on magnificent form), this extraordinary fable restores one's faith in American cinema.
It is at heart profoundly silly, and loving. That's why it made me think of Wodehouse.
This is a comedy without jokes: the humour comes from the characters' oddities and the equally obsessive way in which Anderson chronicles their lives in extraordinary detail, using witty visual punchlines. Each character is anatomically dissected in a "Kind Hearts and Coronets" style. It's a comedy full of dejection and regret - its characters, apart from Hackman, never laugh, and for the viewer, it becomes funny cumulatively and even after the event.
Quite frankly, it is superb. Filled with expertly-crafted characters, award-worthy (and winning) performances and big laughs, it's everything that your average movie isn't. Funny, touching, intelligent, strange... well, let's just stop before we run out of superlatives. Suffice to say that it's unlikely you'll see a better or more unique movie this year.
---
12) THE AUSTRALIAN DREAM
An excellent and skewering analysis of racism. Ugly, gurning, moronic, spittle-flecked racism and the way it almost broke a sporting legend, Adam Goodes, whose crime was to stand up against the prejudice he suffered for being an indigenous citizen.
It powerfully draws on one athlete's extraordinary story to grapple with thorny questions facing the nation - and much of the rest of the world.
---
13) AMELIE
This romantic comedy drama enchants and beguiles with a nostalgic optimism thanks to its glorious visuals and ceaseless invention. As a love letter to the City of Light - filmed at locations all around Paris yet retaining the stylised magic of a movie set - this is as deliciously romantic and ingeniously mischievous as cinema gets.
A delicious pastry of a movie, a lighthearted fantasy in which a winsome heroine overcomes a sad childhood and grows up to bring cheer to the needful and joy to herself. You see it, and later when you think about it, you smile.
The feel-good film is a lively, fanciful charmer, showcasing Audrey Tautou as its delightful heroine.
The rarest of cinematic rarities - a schmaltz-free feelgooder which doesn't just make you feel good, but reminds you that true love can exist and that beauty can be found in even the most seemingly mundane of places. Quite simply, c'est parfait.
One of 2001''s best, with crossover potential along the lines of "Cyrano De Bergerac" and "Il Postino". Given its quirky heart, it might well surpass them all.
---
14) THE IMITATION GAME
With an outstanding starring performance from Benedict Cumberbatch illuminating its fact-based story, it serves as an eminently well-made entry in the "prestige biopic" genre.
The actor gives the brilliant performance of his career as Alan Turing, the Second World War code-breaker who in 1951 was convicted for gross indecency over a homosexual act.
On one hand, this is a rousingly entertaining tense World War II thriller about a stellar team of Brits who cracked Nazi Germany's Enigma code. On the other hand, it is a devastatingly sad examination of the tragic circumstances that befell Alan Turing, the film's central hero, who brings victory to the Allies by inventing a revolutionary machine that would give birth to the computer age. He would later be publicly vilified and savagely punished for engaging in homosexual  activity, which was criminalized in England at the time, before committing suicide in 1954.
---
15) MEMENTO
The film brought the name of writer/director Christopher Nolan to the world's attention, this dazzling, highly original "anti-thriller" has a complex, jumbled narrative that moves backwards in time. Thus we begin with the climactic murder then regress through the events that led up to it.
Nolan's crafty, twisty thriller builds itself on the foundation of film noirs past and present, but what gives it its own special kick is his steadfast determination against sentimentalizing his characters or subject, which immediately gives the film turf credibility. 
He skillfully guides the audience through the fractured narrative, seeping his film in existential dread.
---
16) FERRIS BUELLER'S DAY OFF
If the mention of "Ferris Bueller's Day Off" doesn't call to mind late-night slumber parties with the VCR and the realization that you, too, would have sold your soul to sing "Twist and Shout" to the accompaniment of a marching band, then you're probably not of the era that grew up venerating John Hughes' films. This is one of the director's best efforts, and as a result, the film enjoys the immortality that comes with being part of a generation's collective consciousness. 
There are those of course who will declare "The Breakfast Club" as the triumphant apex of John Hughes' teen oeuvre. While the detention flick certainly spoke to its pimply audience with the uncanny, unerring familiarity that Hughes made his own, "Ferris Bueller" however, has aged somewhat better, and, indeed Hughes seems to have considered it the best of his teen movies, abandoning the genre afterwards in favour of pre-teen laughs with the "Home Alone" movies. It's sporadically hilarious, with roots that run far deeper than expected.
---
17) DIARY FOR MY CHILDREN
Winner of the special jury prize at Cannes in 1984, this is the first part of Marta Mészáros's superb Diary trilogy. Based on her own experiences in Budapest after her family returned from exile in the Soviet Union, the film gives such a precise portrait of a nation coming to terms with the strictures of communism that it was not shown in the west until 1984.
Set in Hungary during the turbulent years between 1943 and 1956. Jan Nowicki plays a dual role as the factory-worker friend of revolutionary journalist Anna Polony, and as the political-prisoner father of a teen-aged heroine. 
DIARY FOR MY LOVES
DIARY FOR MY FATHER AND MOTHER
---
18) UNTOUCHABLE
What's it like to be cajoled, threatened and blackmailed by a sexual predator who has power, history and society on his side? Films like this change the world.
While subsequent documentaries on the subject might be more comprehensive, it offers a gut-wrenching look at horrific abuses of power.
---
19) THE GUILTY
So taut, you almost forget to breathe, Gustav Möller's nerve-jangling thriller about an emergency police dispatcher and one fateful call uses minimal ingredients to devastating effect.
Sleek, well-acted, and intelligently crafted, it is a high-concept thriller that wrings maximum impact out of a handful of basic - and effective - ingredients.
With its single setting and real-time story, it is a brilliant genre exercise, a cinematic study in tension, sound design, and how to make a thrilling movie with a limited tool box. The film's own restrictions actually amplify the tension, forcing us into the confined space of its protagonist.
---
20) CHARIOTS OF FIRE
Hugh Hudson's 1981 Oscar-winner gets a deserved Olympic rerelease: a bold, intelligent, romantic film with all the lineaments of a classic, and a score by Vangelis as instantly hummable as the music for "Jaws".
I doubt that even the Olympic Games themselves will provide a more satisfying and uplifting experience than the rerelease this week of the classic British film from 1981. From the opening scene of pale young men racing barefoot along the beach, full of hope and elation, backed by Vangelis's now famous anthem, the film is utterly compelling.
With a screenplay from the late Colin Welland and starring Ian Charleson and Ben Cross, it is an Olympic flame that's still burning brightly. Even after [40] years, it doesn't simply impress; it inspires.
The cast give PBs, the filmmaking is immaculate and the emotional wallop undeniable. It is a film for the ages.
This is strange. I have no interest in running and am not a partisan in the British class system. Then why should I have been so deeply moved by a British film that has running and class as its subjects? I've toyed with that question since I first saw this remarkable film in May 1981 at the Cannes Film Festival, and I believe the answer is rather simple: Like many great films, "Chariots of Fire" takes its nominal subjects as occasions for much larger statements about human nature.
Unfairly dismissed by some as an empty exercise in cheap schmaltz, this has an old-fashioned innocence that celebrates the human spirit with a lot of careful detail.
---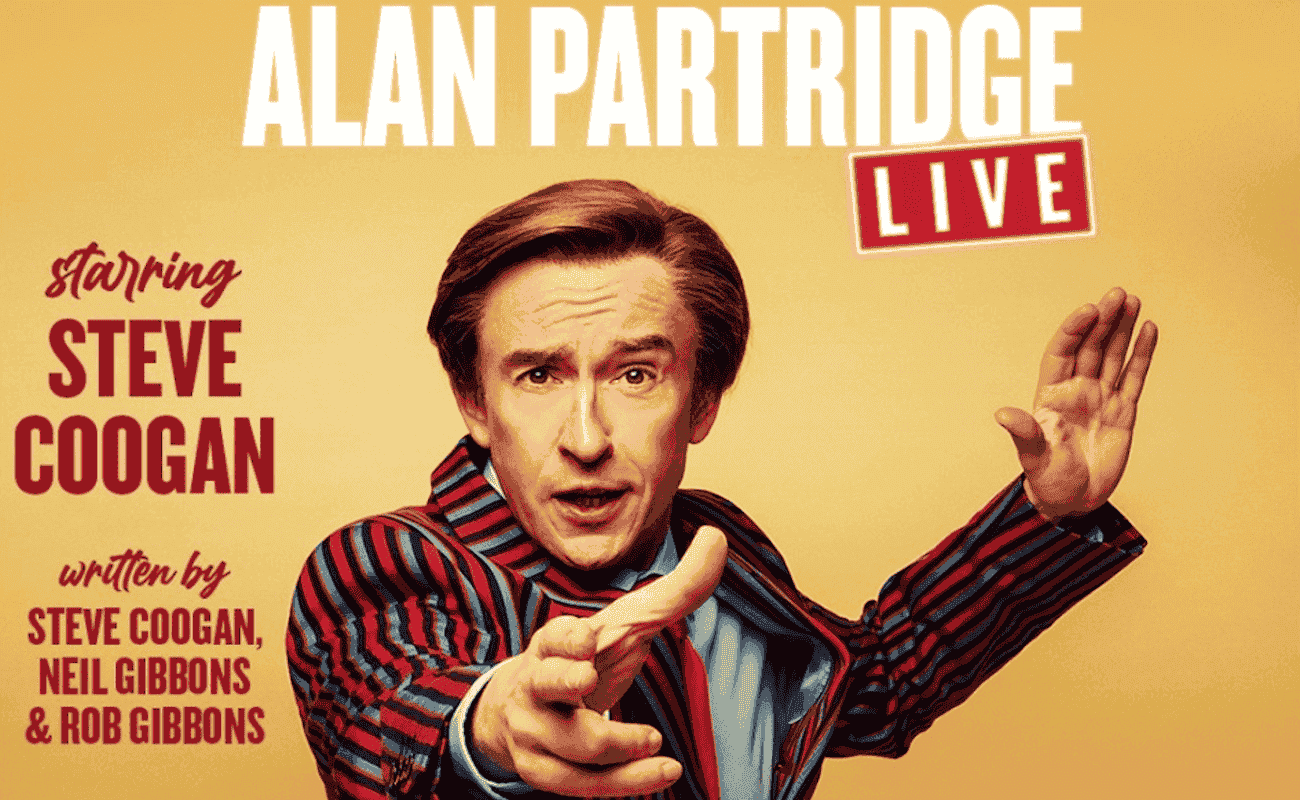 ---