THE BEST MOVIES STREAMING THIS WEEK
The Top 10 movies added to or extended on the streaming services this week:
1) NAKED
Few films seem more likely to become milestones in the British industry's uncertain march into the nineties than Mike Leigh's "Naked". Whether you like it or not, it is one of the most complex and audacious attempts to mark our present card. It is certainly Leigh's most striking piece of cinema to date. Set in the London represented by Dalston and Soho, it tries to articulate what is wrong with the society that Mrs Thatcher claims does not exist. It does so through the life and times of an unemployed Mancunian drifter. David Thewlis plays him with a baleful brilliance that is certain to make this underrated, but consistently striking, actor into a star name, and his Best Actor award at Cannes is probably only the first signal. Very few could hold the screen for this long with such certainty and without overtly trying to induce more than momentary sympathy.
It lives up to its title with a thoroughly committed performance from Thewlis that's backed up with some of Mike Leigh's most powerful direction.
Thewlis, in an award-winning portrayal, is outstanding as a deeply nasty 1990s version of Alfie, and Leigh's bravura mix of comedy, tragedy, violence and warmth marks this uncompromising exposé as British film-making at its finest.
It is a rambling ensemble piece that centres around the charismatic Mancunian. Thewlis excels as the unlikable waster, but somehow in comparison to Greg Crutwell's landlord we still end up sympathising with him. An excellent cast in a film full of characters that prove hard to identify with.
Both hailed and criticized for its bleakness and its basically brutal treatment of women, it is an intensely powerful and disturbing motion picture experience and is often horrible to watch, but those who can do so without looking away will be amply rewarded. 
This is a painful movie to watch. But it is also exhilarating, as all good movies are, because we are watching the director and actors venturing beyond any conventional idea of what a modern movie can be about. Here there is no plot, no characters to identify with, no hope. But there is care: The filmmakers care enough about these people to observe them very closely, to note how they look and sound and what they feel.
---
2) GRAVITY
Pop quiz, hotshot: you're cut loose 375 miles above the Earth, oxygen is running out, communication is lost, catastrophic satellite debris is heading your way and you have no hope of rescue. What do you do? What do you do? The answer is the film of 2013.
Alfonso Cuarón's thriller – starring Sandra Bullock and George Clooney – takes us as near to the disorientating sensation of being in space as any film before it.
It is that rarest of all beasts, an enthralling work of popular art so overwhelmingly visceral that you might need a few minutes afterwards to readjust to everyday life. 
Cuarón's incredibly exciting, visually amazing film is about two astronauts floating in space. Like something by Kubrick, this glorious creation, less sci-fi and more a thriller set in space, makes you breathless with excitement.
It is a huge and technically dazzling film. But the most surprising and impressive thing about "Gravity" isn't its scale, its suspense, or its sense of wonder; it's that, in its heart, it is not primarily a film about astronauts, or space, or even a specific catastrophe. At times it plays like a high-tech version of shipwreck or wilderness survival story that happens to take place among the stars. It's a film about what happens to the psyche as well as the body in the aftermath of catastrophe.
A symbolic drama about overcoming depression packaged inside a 'trapped in space' movie; the trailers were right for once – Alfonso Cuarón's disaster movie set in space is simply glorious..
One of the most emotionally manipulative movies ever, it is also a breathtaking survival story.
A stunning space saga that takes off for new technical frontiers without leaving its humanity behind.
The special effects are tremendous, while Sandra Bullock's almost balletic performance imbues this vertiginous fantasy with a humanity and grace that beautifully complements the director's breathtaking vision.
It is an eerie, tense sci-fi thriller that's masterfully directed and visually stunning.
---
3) CHICKEN RUN
The first feature-length animation from the studio behind "Wallace and Gromit" is a warm, witty delight.
It has all the same charm and something for everybody. The voice acting is fabulous, the slapstick is brilliant, and the action sequences are spectacular.
It not only proves that Aardman animation can deliver a full-length feature with panache; it offers genuinely superb entertainment as well.
It's "The Great Escape" as performed by chickens and is every bit as good as you could imagine. No pun is left unused but it's all done with such immense charm that you are completely won over by this clay world, and there won't be a single person disappointed with this one.
It is not only funny and wicked, clever and visually inventive, but . . . kind and sweet. Tender and touching. It's a movie made by men, not machines, and at the end you don't feel wrung out or manipulated, but cheerful and (I know this sounds strange) more hopeful.
---
4) OUT OF SIGHT
A crime movie less interested in crime than in how people talk, flirt, lie and get themselves into trouble. Based on an Elmore Leonard novel, it relishes his deep comic ease; the characters mosey through scenes existing primarily to savor the dialogue.
Its effortless cool and flaw-less ensemble make it the best translation of an Elmore Leonard book yet.
With Scott Frank's screenplay sticking closely to the eccentric source, Steven Soderbergh infuses the unlikely connection between a charmingly laid-back con (George Clooney) and a no-nonsense Fed (Jennifer Lopez) with a passionately cool romanticism. 
This intelligently crafted adaptation of the novel is witty, sexy, suprisingly entertaining, and a star-making turn for Clooney.
---
5) TOOTSIE
One of the highlights of Dustin Hoffman's illustrious career, this cross-dressing comedy drama avoids all the obvious pitfalls and manages to make some pertinent comments about the role of women within both showbiz and society.
What you can't avoid but also really can't quite put your finger on is a sense of fun to the whole piece. It's jaunty, witty, and somehow satisfying despite being simple.
Situated somewhere between "Some Like It Hot" and "The Adventures of Priscilla, Queen of the Desert", it provided one of the most salient commentaries on gender roles in American society, long before RuPaul sashayed across the popular consciousness. 
A sparkling turn by Hoffman and an absolutely fabulous cast make this a risk - and a risque - success.
It doesn't squander its high-concept comedy premise with fine dialogue and sympathetic treatment of the characters.
It is the kind of Movie with a capital M that they used to make in the 1940s, when they weren't afraid to mix up absurdity with seriousness, social comment with farce, and a little heartfelt tenderness right in there with the laughs. This movie gets you coming and going.
---
~ Advertisement ~

---
6) GOSFORD PARK
It's a delight to find Robert Altman back to his best with this star-studded period melodrama set in the decadent opulence of a 30s English country house. In a fabulous cast, Maggie Smith and Helen Mirren excel, while Jeremy Northam is suavity personified. Five stars don't do it justice.
This handsome whodunit-cum-comedy of manners marks a return to form for the maverick filmmaker. Needless to say, the material is familiar: weekends-in-the-country and upstairs-downstairs intrigues have been the stuff of other excoriations of the landed class. Altman and his glittering cast - a who's who of British acting - wisely do not attempt to excavate new truths from the familiar form. Staying within its parameters, the movie is a lovely addition to a timeworn genre and a graceful echo of a timeless masterpiece. 
A mixture of "Upstairs, Downstairs", "Clue", and perceptive social commentary, it ranks among the director's best.
It is such a joyous and audacious achievement, it deserves comparison with his very best movies. It employs the genre of the classic British murder mystery, as defined by Agatha Christie but "Gosford Park" is a Dame Agatha story in the same sense that "MASH" is a war movie, "McCabe and Mrs. Miller" is a Western and "Nashville" is a musical: Altman uses the setting, but surpasses the limitations and redefines the goal. This is no less than a comedy about selfishness, greed, snobbery, eccentricity and class exploitation, and Altman is right when he hopes people will see it more than once; after you know the destination the journey is transformed.
---
7) DARKEST HOUR
An Oscar-aimed turn from Gary Oldman anchors this WW2 portrait of Winston Churchill at his most beleaguered. Just mind the gap….
Churchill's darkest hour is Oldman's finest. Gripping, touching, amusing and enlightening, his performance is the prime reason this film must be seen — but not the only one.
It is held together by his electrifying performance, which brings Churchill to life even when the movie's narrative falters.
He gives us one of the best depictions of Winston Churchill yet in this artful piece of portraiture.
Unsurprisingly, much of the film's boisterous energy is generated by its tremendous central performance - as dampened as it is by the leading man's prosthetic jowls. The result of all that cutting-edge make-up is that Oldman doesn't look much like himself, but he doesn't look much like Churchill, either. And yet the actor's twinkle-eyed gusto brings the prime minister to vigorous life. He is a force of nature who can overflow with anger and guffawing jollity, sometimes within the same sentence, but who can also be paralysed by depression.
The performance is a marvel, not merely leaping over what could have been a stunt, but deepening into a soulful portrayal of wartime leadership, tinged with ego, doubt and the demands of a terrible moment. ~
It's an amazing performance: the only star turn I've seen in which a famous actor visible in nearly every scene would be unrecognisable if we didn't know his name already.
This is not so much a period war movie as a high-octane political thriller: May 1940 as "House Of Cards", with the wartime Prime Minister up against a cabal of politicians who want to do him down.
Although it details events that took place almost eight decades ago, Joe Wright's nine-Bafta-nominated near-perfect period drama - in which Oldman is never less than sensational - is eerily reminiscent of today, depicting a Britain torn by division at a time of world crisis and national in-fightings.
His Churchill will galvanise the nation. Who wouldn't want to see the Nazis taken to task by George Smiley, Count Dracula and Jean-Baptiste Emanuel Zorg?
Thankfully, "Darkest Hour" largely steers clear of jingoism. This isn't an uncritical celebration of British bulldog spirit but a nuanced portrait of Churchill at a key point early in the war. At times, as played by Oldman, he's like one of those forlorn characters in a Samuel Beckett play, an old man consumed with guilt and regret. This is a chamber piece but one done on an epic scale.
Screenwriter Anthony McCarten's incisive script revolves around three of Churchill's most famous speeches: his initial address as prime minister to the House of Commons, his first radio address to the British people, and finally the "We shall fight on the beaches" speech that roused his people to war. It takes us deep inside the smoky war rooms, the boisterous hallways of Parliament, and the stately accommodations of 10 Downing Street and Buckingham Palace, where the private and political battles that determined the eventual fate of Europe were waged and won. It's riveting stuff.. 
But if it's a history lesson, it's one that plays like a tightly wound, pulse-pounding thriller. And why not: the decisions it depicts may have determined the fate of the world.
---
8) THINGS TO COME
Although there is an air of over-theatricality and preachiness to Alexander Korda's elaborate 1936 production of HG Wells's prophetic novel, this remains a classic slice of British science-fiction.
Eerily prescient in its presentation of a dystopian future, its special effects may be somewhat dated, but its potent ideas haven't aged at all.
H. G. Wells might be best known for "War Of The Worlds" and "The Time Machine", but even those masterpieces are dwarfed by this monster for sheer volume of ideas — despite it being made in 1936, everything from laptops, mobile phones and slimline TVs to a predilection for '80s-sized shoulder pads are evident in his own adaptation of his novel, "The Shape Of Things To Come". It's a fascinating experience on many levels, despite the clunky performances.
In the twenty-first century, the movie comes off as a dazzling period piece, with some questions posed in its dialogue that are no less relevant a century later - and that goes double for the film's final question, of where and how humanity and technology can meet and reconcile. 
---
9) AMY
A brilliant, unutterably sad film which depicts the descent of Amy Winehouse and avoids simple-minded accusations over who was responsible for her death.
Asif Kapadia's documentary about the late British soul singer is a tragic masterpiece; an overwhelmingly sad, intimate – and dismaying – study of a woman whose talent and charisma helped turn her into a target.
This heartbreaking, deeply sympathetic documentary tracks the journey from exhilaration to emotional exhaustion and has been made by the award-winning director of "Senna".
Her rapid rise and tragic fall is exquisitely told by her peers and with rare footage.
But what sets it apart from similar train-wreck bio-docs aren't necessarily any new revelations. Instead, what stands out is the almost overwhelming sense of voyeuristic intimacy achieved by a vast array of archival clips, many unseen before and some shot by Winehouse herself, accompanied by vividly candid current-day audio commentary by those who knew her best. Sometimes, it feels as if we are eavesdropping on day-to-day conversations rather than just hearing the usual litany of platitudes and regrets.
This film is an inspiring and powerful testament to her humanity and art, both of which are embodied in a voice silenced far too soon, but one that will be remembered for years to come. 
As riveting as it is sad, it is a powerfully honest look at the twisted relationship between art and celebrity - and the lethal spiral of addiction.
---
10) 120 BPM
A two-hour historical drama about gay activism in the late 1980s/early 1990s – with subtitles! – might sound like a hard sell, but this is also a deep house opera, an urgent, steamy love story and a jubilant battle cry that demands to be witnessed.
Born of its director Robin Campillo's real-life involvement with Aids awareness group Act Up Paris, it proudly bangs its activist drum. Winner of the Grand Prix at Cannes in 2017, this informed and immersive film is set in the early 90s as the Aids epidemic rages, and shows the collective's "positive and combative" approach to effecting change.
A passionate and defiant account of 80s Aids activism Campillo commemorates the legacy of the direct-action group with a movie that is tragic, urgent and full of cinematic life.
This movie demonstrates the humanity of these activists, people whose backs were against a wall. It does so with humor, compassion, affinity, and no condescension. Even if you consider yourself reasonably well-versed in the history, "battements par minute" is a kind of wake-up call, a cinematic alarm against complacency.
Moving without resorting to melodrama, it offers an engrossing look at a pivotal period in history that lingers long after the closing credits roll.
Fly on the wall filmmaking at its best, this is pure cinema - an enthralling, enveloping experience that seizes you fully, effortlessly mixing politics, sex, life, death and art. It brims with life.
---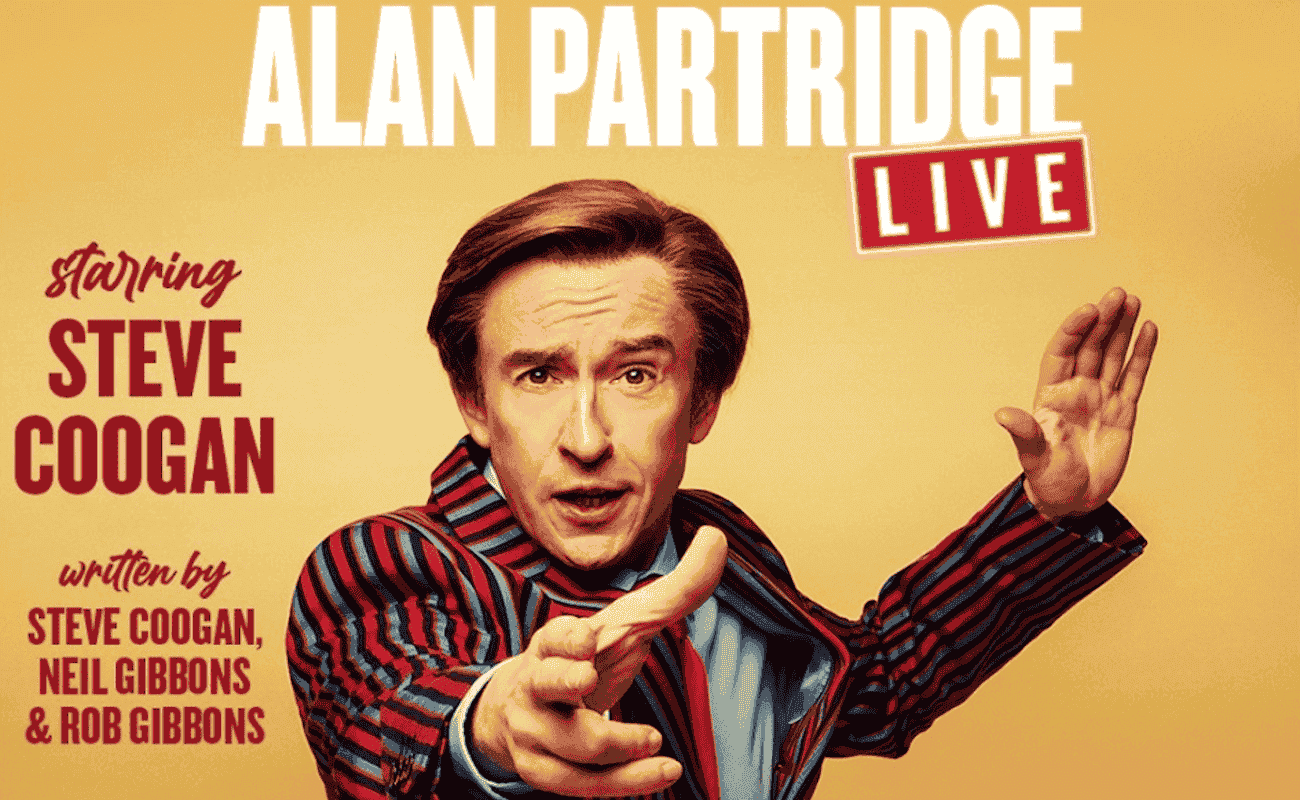 ---