THE BEST MOVIES STREAMING THIS WEEK
The Top 20 movies added to or extended on the streaming services this week:
1) TOKYO STORY
One of the most critically revered films of all time.
Yasujiro Ozu was a master film-maker who specialised in middle-class family melodramas known in Japanese as shomin-geki, and this moving story is one of his finest achievements.
The already towering reputation of this film and its director continues only to grow.
A masterpiece whose rewarding complexity has lost none of its power more than half a century on.
This remains one of the most approachable and moving of all cinema's masterpieces.
 It is flawless and rewards numerous viewings.
In well-informed lists of the all-time great movies, Yasujiro Ozu's 1953 film is often the highest-ranked film about ordinary people in ordinary circumstances. It's not, however, a film with any of the improvised informality we now expect in realistic dramas. Newcomers to Ozu must be prepared for a rigidly controlled work with no mobile-camera shots. This style elegantly frames the delicate performances, which in turn do justice to the wisdom and compassion of Ozu's view of life.
Ozu only has to train his camera on a face to uncover a sense of resignation, or longing, or loneliness, and the mood, if you allow it, becomes quite overwhelming. His calm, decorous, low-level camera tends to sit still, pausing in empty interiors and catching life on the hoof (trains, boats) so elegantly that one might think he's less interested in people than in spaces. Yet people – their feelings, their self-deceptions and shortcomings – are absolutely central to him.
The result is a quiet, devastating poignancy that gently envelops you en route to an absolute tear-streamer of an ending.
It  is widely considered both the best film of Yasujiro Ozu's long career and among the finest films ever made. It paints a quiet, nostalgic view of traditions and values lost in a changing society, seen through the lens of a single family's experiences. 
No story could be simpler. An old couple come to the city to visit their children and grandchildren. Their children are busy, and the old people upset their routines. In a quiet way, without anyone admitting it, the visit goes badly. The parents return home. A few days later, the grandmother dies. Now it is the turn of the children to make a journey. From these few elements Ozu made one of the greatest films of all time which lacks sentimental triggers and contrived emotion; it looks away from moments a lesser movie would have exploited. It doesn't want to force our emotions, but to share its understanding. It does this so well that I am near tears in the last 30 minutes. It ennobles the cinema. It says, yes, a movie can help us make small steps against our imperfections.
A simple story simply told, the Tokyo-set tale is widely considered one of the great classics of world cinema. It charts the inevitability of change, disappointment and death with a resigned air of mute acceptance. Hardly anything actually happens, and yet it's one of the most emotionally involving dramas ever made.
---
2) 24 HOUR PARTY PEOPLE
The colourful, chaotic film nimbly captures the spirit of the Manchester music scene.
The Sex Pistols had Malcolm McLaren and Bill Grundy. The Happy Mondays and New Order had Tony Wilson, who was Malcolm McLaren and Bill Grundy, part cutting-edge rock manager, part local TV reporter, part visionary, part prat: a university-educated guy who couldn't resist quoting Plutarch and William Blake even if his audience was Shaun Ryder and Bez. He was also the first man to put punk on TV. This is a terrific part for Steve Coogan - and director Michael Winterbottom, one of a handful of British film-makers who have yet to turn in a dull film or repeat themselves, gives his story and that of Factory records and the Hacienda club exactly the freewheeling but focused approach it needs.
The film, which tells the story of the Manchester music scene from the first Sex Pistols concert until the last bankruptcy, shines with a kind of inspired madness.
---
3) AN AUTUMN AFTERNOON
This typically gentle study of family obligation and the relentless advance of life was the last film of Japanese director Yasujiro Ozu, one of film's great artists. Suffused with genial humanity, this warm, wise tale is both pure cinema and a sheer delight.
His lilting swansong holds up as one of the director's greatest films. ~
An exquisitely tender final film which is a superbly composed family drama about a father and daughter both intent on sacrificing their own happiness for each other.
He didn't know that this unbearably poignant 1962 drama would be his final film. But it is as fitting a swansong as ever there was. A sense of melancholy and forfeit hangs around the picture.

It  is as exquisite and delicate as his other works, but has the added poignancy of being his last film and this remastered version makes his use of colour — splashes of red like a Corot painting — and framing resonate all the more.
Mellow and rich in ironic humour, the sublime film (and one of his only two in colour)  carries an undertow of gentle melancholy; as so often with Ozu, its ultimate message is that loneliness is the human condition..
The more you learn about Yasujiro Ozu, the more you realize how very deep the waters reach beneath his serene surfaces. He is one of the greatest artists to ever make a film. This was his last one. He never married. He lived for 60 years with his mother, and when she died, he was dead a few months later. Over and over again, in almost all of his films, he turned to the same central themes, of loneliness, of family, of dependence, of marriage, of parents and children. He holds these themes to the light and their prisms cast variations on each screenplay. His films are all made within the emotional space of his life, in which he finds not melodramatic joy or tragedy, but mono no aware, which is how the Japanese refer to the bittersweet transience of all things. He embodies this vision in a cinematic style so distinctive that you can tell an Ozu film almost from a single shot. He films mostly indoors. His camera is at the eye level of a person seated on a tatami mat. The camera never moves. His shots often begin before anyone enters the frame, and end after the frame is empty again. There is foreground framing, from doors or walls or objects. There is meticulous attention to the things within the shot.
---
4) EARLY SUMMER
Dramatizing Yasujiro Ozu's post-war concerns with modernity, tradition, and the freedom of women, this 1951 film explores the effects of an adult daughter's ambivalence about marriage, and earned Ozu another first place in Japanese film journal Kinema Jumpo's annual poll of best films. 
---
5) A FISH CALLED WANDA
This hilarious tale of criminal incompetence and transatlantic eccentricity is easily John Cleese's finest achievement since Fawlty Towers.
Mixing acerbic Pythonesque humour with a sweet rom-com touch and wonderful comic performances, this may be the finest hour for any former Python.
Smartly written, smoothly directed, and solidly cast, it  offers a classic example of a brainy comedy with widespread appeal.
The funniest movie I have seen in a long time; it goes on the list with "The Producers," "This is Spinal Tap" and the early Inspector Clouseau movies. One of its strengths is its meanspiritedness. Hollywood may be able to make comedies about mean people (usually portrayed as the heroes), but only in England are the sins of vanity, greed and lust treated with the comic richness they deserve.
One of the best black comedies of the 1980s, it revels in poking fun at stereotypes: neither British nor Americans are ever completely off the hook.  Lampooning as many sacred cows as it does, Wanda is bound to put off some viewers; but it's hard to take too much offense at a film where all the characters eventually get theirs. 
~ Advertisement ~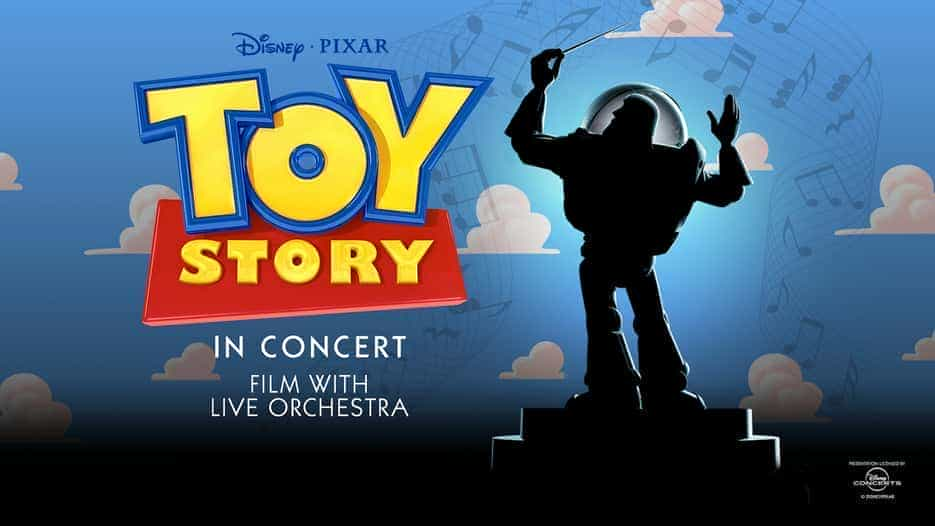 ---
6) EARLY SPRING
Like most of director Yasujiro Ozu's work, this is a deceptively simple family drama. His depiction of marital difficulties is hardly depressing. Instead he employs his signature warmth, sensitivity, and humour to create a touching, thoughtful film. 
---
7) LATE AUTUMN
Another gem from Japanese auteur Yasujiro Ozu's canon, a masterpiece of tendernesss and serio-comic charm, as tonally ambiguous, morally comple, subtle and exquisite as anything he ever made.
Cinema that speaks to the soul.
---
8) THE STONE ROSES: MADE OF STONE
Warm and energetic, Shane Meadows's love letter to the Stone Roses may be his best film so far.
In his fiction films, 'This Is England' and 'Dead Man's Shoes' the writer-director walks a fine line between Ken Loach-style social realism and dark-edged nostalgic fantasy. He's pulled the same trick with his first doc, which falls between the studied sanctimony of a Martin Scorsese classic rock doc and the fashionable blood-on-the-walls tone of a behind-the-music confessional. It's a heartfelt, ragged-edged love letter to Manchester's favourite sons, which doesn't ignore the band's legendary penchant for self-destruction but also refuses to get bogged down in it.
The fly on this particular wall comes with his own baggy threads and Madchester t-shirts, but the results are no less magical for being shot through the eyes of a fan.
He sustains a ragged feel, allowing the rhythms of shooting and editing to parallel his favourite band's visceral appeal.
Go into this film looking for a Louis Theroux style deconstruction and you'll leave disappointed. A lack of journalistic rigour is the problem. And yet, what Meadows has managed to create is a tear-jerking account of one of Britain's most important bands rebuilding themselves. It's touching. And magnificent.
It's about The Stone Roses, but it's also about so much more. ~
---
9) ALMOST SUNRISE
Two U.S. soldiers find themselves grappling with depression and PTSD after returning home from the Iraq War. In time, they decide to make a 2,700-mile pilgrimage across America in an attempt to find peace and raise awareness about the issues facing veterans. 
It is in a very real sense a spiritual journey, but one of healing rather than worship. I found the case compelling. Some others may not. But it presents a journey that is very much worth the time of anyone who's concerned about the effect war has on our brothers and sisters who fight—which should translate to "everyone."
---
10) THE FLAVOUR OF GREEN TEA OVER RICE

Yasujiro Ozu's bittersweet triumph, is a portrait of married middle age deliciously flavoured with mystery and melancholy. This is a sentimental comedy of married middle age with dashes of sadness and anger, and, as so often in Ozu, heartbreakingly reticent hints that the people involved have not got over the second world war.
---
11) EQUINOX FLOWER
A lovely, gentle and totally captivating exploration of the changing times in 1950s Japan and its effect upon one man from an earlier era, which belongs to director Yasujiro Ozu's "late period" and benefits from the heartfelt reflections of a man in the autumn of his life. If perhaps not as "important" as some of his other works, it is still a deeply felt and gorgeous meditation on life. 
---
12) THE FULL MONTY
This populist comedy is the kind of film that tugs the heartstrings as often as it tickles the funny bone. Combining a finely-tuned script with a searing indictment of Thatcherism, it is always more than the sum of its tabloid-friendly storyline.
When the going gets tough, the tough get go-going, in director Peter Cattaneo's highly engaging, genuinely poignant and hilarious full-frontal comedy drama. Well endowed with side-splitting laughter and brilliantly performed by the superb ensemble cast, this is about men's emotional shortcomings as much as their dirty dancing techniques, and is jam-packed with many simply inspired wonderful moments.
Cheeky and infectiously good-natured, it bares its big beating heart with a sly dose of ribald comedy.
---
13) WESTERN
German film-maker Valeska Grisebach's striking drama – about foreign construction workers angling for trouble in rural Bulgaria – constantly subverts genre expectations and maybe the best film of 2018 – a work of unmatched subtlety, complexity and artistry. It is about tension and transgression, and yet also succeeds in evoking a pure and miraculous calm as she  leads you gently by the hand along her meandering path into a grove of mystery. She never allows you to make assumptions about the good guys and bad guys, doesn't confect the obvious confrontations and crises that another type of film would consider necessary, and doesn't coerce the audience into consenting to the inevitability of violence.
A mesmerising study of men on the edge, the point of the title is to invoke a parallel, conjure a certain tradition. But it's the aggression and naked tensions of the genre that Grisebach has her eye on.
It earns the viewer's attention with an unpredictable, patiently told tale that evokes the spirit of the titular genre while adding its own unique touches.
It boasts a vibrant realism and a humanism that translate into a delicate miracle, packed with moments of beauty worthy of classic westerns, and makes you want to be more attentive towards others.
---
14) ZODIAC
In real life the Zodiac Killer terrorised San Francisco in the late 1960s and early 70s, his murders supported by a publicity hungry correspondence with the city's newspapers. He was the inspiration for Dirty Harry's Scorpio Killer, yet in Se7en director David Fincher's intricate drama his crimes are given a less sensational spin.
A quiet, dialogue-driven thriller that delivers with scene after scene of gut-wrenching anxiety. Fincher also spends more time illustrating nuances of his characters and recreating the mood of the 70s than he does on gory details of murder.
It is impossible not to enjoy it: if enjoy is the word for a picture so often scary and stomach-turning. And it certainly isn't boring, despite a mammoth two-and-a-half hour running time. Fincher's feel for detail is terrific: the chewed pencils, typewriters and clunky tele-fax machines are very real, and there are some bizarre moments so absurd that they could only have come from real life.
It offers everything people have come to expect from the director: stylish cinematography, a blast of brutal violence, nightmarish neo-noir sensibilities, a grab-you-by-the-throat-and-never-let-go aesthetic, and editing just unconventional enough to keep the viewer simultaneously disturbed and riveted. 
He orchestrates the proceedings with obsessive compulsiveness, concentrating on the nitty-gritty of investigative procedure and delivering serial killer cinema's answer to All The President's Men.
The film is a police procedural crossed with a newspaper movie, but free of most of the cliches of either. Its most impressive accomplishment is to gather a bewildering labyrinth of facts and suspicions over a period of years, and make the journey through this maze frightening and suspenseful.
Zodiac isn't a puzzle film; instead its subject is the compulsion to solve puzzles, and its coup is the creeping recognition, quite contrary to the flow of crime cinema, of how fruitless that compulsion can be..
You'll need patience with the film's approach, which follows its main characters by poring over details, and be prepared to put up with a couple of rote family arguments and weary cop conversations, but this gripping character study becomes more agonisingly suspenseful as it gets closer to an answer that can't be confirmed.
Lucid and forceful, Zodiac is sensational in the right way.
Fincher's most mature work to date will earn respect over time. ~
---
15) I WAS BORN, BUT...
Yasujiro Ozu's silent classic features many of the characteristics that would become common in his later works: the focus on the subtleties of familial relationships, the quiet but deeply probing approach to life, and the measured but rhythmic pace to storytelling. 
This is the original version of the story about rebellious kids who feel betrayed by their father that he remade as "Ohayo"  thirty-seven years later. It's silent (Ozu resisted talkies until 1935), but its visual style is so dynamic that you hardly notice; both the gags and the emotional disappointments are anchored in a sure sense of characterisation that remains wholly fresh, and the pace of the whole film is worthy of Buster Keaton at his best.
---