THE BEST MOVIES STREAMING THIS WEEK
The Top 15 movies added to or extended on the streaming services this week:
1) BEN-HUR
Back in 1959, this epic was the most costly movie ever made. Some critics believe that William Wyler's box-office smash is no match for the 1925 silent version, but there's no denying that the chariot race that forms the famous climax is one of the most iconic sequences in Hollywood history - a thousand-strong force toiled for a year to construct the 18-acre arena, which was eventually filled with 8,000 extras.
Uneven, but in terms of epic scope and grand spectacle, it still ranks among Hollywood's finest examples of pure entertainment.
Although it is a spectacle film, the story of how a man takes on the tyranny of the Romans, with all sorts of horrible consequences to himself and his family, is powerful and gripping. It won 11 Oscars and remains one of cinema's greatest blockbusters.
It is the quintessential Hollywood biblical epic: a huge story, given a suitably exalted treatment, splashed across a broad canvas, and centered on a pair of well-drawn central characters. 
The late 50s/early 60s double-hit of Ben Hur and Spartacus echoes across half a century of cinema, finally making peace with Gladiator on the eve of the millenium. Between them, these three have done more than any to scratch the sword 'n' sandals epic into popular culture.
---
2) MY MAN GODFREY
One of the landmark "screwball" comedies of the 1930s, it offers the radiant Carole Lombard in her definitive performance as flighty young heiress, who on a society scavenger hunt stumbles on an erudite hobo (William Powell) residing in the city dump. While its ultimate "solution" to the exigencies of the Depression seems more of a placebo, it is all in all a totally satisfying jolt of 1930s-style wish fulfillment. 
A class satire in a class of its own, its screwball comedy is as sharp as the social commentary is biting.
God, but this film is beautiful. One of the treasures of 1930s screwball comedy, it doesn't merely use Lombard and Powell, it loves them.
---
3) ROCKY
This story of a down-on-his-luck boxer is thoroughly predictable, but Sylvester Stallone's script and stunning performance in the title role brush aside complaints.
It is an unashamed feel-good movie. It is essentially a reworking of Paddy Chayefsky's Marty, only instead of a shy butcher in a grocery, the protagonist is a shy butcher for a local loan shark. 
Its story, about a punk club fighter from the back streets of Philly who gets a crack at the world championship, has been told a hundred times before. A description of it would sound like a cliche from beginning to end. But this immensely involving movie isn't about a story, it's about a hero. And it's inhabited with supreme confidence by a star.
It's Sly's droopy-eyed, hangdog/underdog that carries the tale of transformation. He's no oil painting, no blue-eyed hero. He's not supposed to make it - and that makes us instantly connect with him. ~
This base of gritty and compulsive drama lends a real tension to the exciting bout that crowns this tender and moving film.
ROCKY II
ROCKY III
ROCKY IV
ROCKY BALBOA
CREED
CREED II
---
4) ROMAN HOLIDAY
The best comedy ever written on the horrors of being a royal.
This sublime film rightly secured a best actress Oscar for Audrey Hepburn (in a role originally intended for Jean Simmons) and resulted in both Hepburn and Rome (not to mention motor scooters!) becoming the epitome of postwar chic. Immaculately directed by William Wyler, and written and played with style and grace, this is a film to treasure, both for its endearing action and marvellous performances.
With Audrey Hepburn at her most appealing, Gregory Peck at his most charismatic, and Rome at its most photogenic, Roman Holiday remains one of the most popular romances that has ever skipped across the screen. In this respect, it goes beyond its status as one of the screen's most enduring romances to become one of history's most thumbed-through travel brochures. 
This is a lovely modern fairytale whose two leads have a charm and innocence that irradiate the whole movie – a kind of neofabulism to set aside the Italian neorealists.
With Hepburn luminous in her American debut, it is as funny as it is beautiful, and sets the standard for the modern romantic comedy.
---
5) IN WHICH WE SERVE
This wartime propaganda film is a thinly disguised take on the maritime exploits of Lord Mountbatten. Co-directed by the debuting David Lean and Noël Coward, it has matured to become a paean to a lost world.
Its most important attribute was also its least appreciated: its structure, which owed a great deal to Orson Welles' Citizen Kane in breaking up the action into flashback vignettes and non-linear storytelling. 
---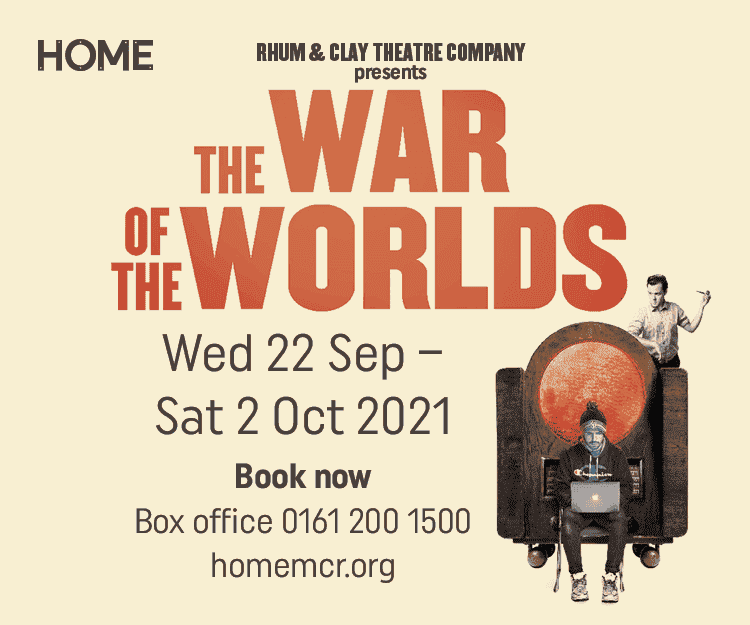 ---
6) 12 YEARS A SLAVE
While it is not the role of critics to tell people which films to see and which to avoid (audiences make those decisions for themselves), let me begin by saying that if you have any interest in cinema – or, for that matter, in art, economics, politics, drama, literature or history – then you need to watch this very powerful film from British director Steve McQueen.
It's far from comfortable viewing, but its unflinchingly brutal look at American slavery is also brilliant - and quite possibly essential - cinema.
At the very least, director McQueen's adaptation of Solomon Northup's memoir represents essential viewing for correcting the imbalance that there have been precious few films about slavery in the US told from the point of view of the enslaved. The added bonus is that it's also a tremendously powerful piece of cinema, a tale of suffering, endurance, courage and abiding humanity about a freeborn man kidnapped and sold into slavery, which packs all the more wallop for the elegance with which it's made.
The resulting film is brutal, astringent and unrelentingly suffocating. The subject has the film it deserves. Yet it took a director from South London to get the thing made.

It is a somber, meditative, almost poetic film that delivers the horrors of bondage stripped down and head-on.
This, at last, really is history written with lightning.
This modern classic about slavery from the thrilling McQueen transcends even the searing preoccupations of his previous films Shame and Hunger. It has all of his effortlessly powerful visual sense, all his determination to look at ugly realities head-on. But there isn't the same icy, eerie effect; the sense of steely, refrigerated technique isn't as prominent. There is a new passion and moral force in the film; a new tragic grandeur. McQueen's visual acuity and flair, and the ferocity of those images, might expose him to charges of fetishism. But this is to miss the point of what this film does. It certainly forces you to see, but in a different sense. The structure of the narrative defamiliarises the condition of slavery and the slave trade, gives it a shocking visibility.
The whole film breathes with reality, even while the bayou landscapes are infernalised, surrealised, by a terrible beauty of vision.
The story grips the audience in a vice of outrage and amazement. Plus there is no better stand-off this year than that between Chiwetel Ejiofor and Michael Fassbender in opposing roles as slave and master.
The cumulative emotional effect is devastating: the final scenes here are as angry, as memorable, as overwhelming as anything modern cinema has to offer.
---
7) PASSION FISH
This is a tough, muscular story about a headstrong woman who wants things to go her way. There are elements here of a vaguely similar relationship in "Driving Miss Daisy," but John Sayles has his own film, direct and original, and in the struggle of wills he creates two of the most interesting human portraits of the year.
Mary McDonnell puts in a bitchy performance as a paralysed TV soap opera queen, who has to adjust to her last offer of a nurse. A quietly superb Alfre Woodard complements her well and the two are enjoyable to watch with strong emotional performances from the two leads as well as the supporting cast.
Sayles lifts a theme that's often used in TV movies and transforms it into something finer and richer. He judges the tone expertly, deftly turning on the taps only to switch them off again with some sour wit, and creates a striking study of courageous individuals within a small community.
He delivers a quality screenplay, and McDonnell and Woodard do his script justice with some of the most accomplished work of their careers. 
---
8) THE RAILWAY CHILDREN
Directed by Lionel Jeffries, this adaptation of E. Nesbit's much-loved novel, told with quiet intelligence and wry humour, is simply the finest children's film ever made in this country.
The film - which sticks closely to Nesbit's original dialogue and glows with a rural, pre-World War One innocence - is a classic in its own right.
---
9) MICKEY AND THE BEAR
This is the debut feature by by actor-filmmaker Annabelle Attanasio—daughter of "Quiz Show" screenwriter Paul Attanasio—but it's so assured that it feels like it could be her third or fourth movie. About a young woman and her Iraq war veteran father living in Anaconda, Montana, it is an almost perfectly realized drama that feels as if it was time-warped in from 40 or 50 years ago, when people still wanted to see movies about people living in the actual world.
Brought to life by a breakout performance by Camila Morrone, it finds affecting drama at the crossroads of a young woman's coming-of-age journey.
The wider societal picture is subtly drawn in a humane drama that's radiantly empathetic, and while things get exceedingly dark, the lush cinematography lifts our protagonist from the mire, capturing every detail of the exceptional Morrone's beautifully nuanced performance.
---
10) FORCE MAJEURE
A superb black comedy. ~
Swedish director Ruben Östlund follows up the superb, criminally overlooked 'Play ' with this crowd-pleasing, Oscar-nominated, chatter-generating thriller. We say thriller: but don't expect The French Connection.

Taking the idea of a sudden upset of familial normality as his dramatic kernel, Östlund fashions an examination of marital upset that's beautifully written, sometimes quite funny, and plotted with a kind of forensic exactitude. Unlike American movies, where our identification with one character or another would likely be imposed from the outset, it stands back from its couple, allowing us to inspect the characters from a discreet distance and draw our own conclusions.
Gleefully uncomfortable, it is a relationship drama that's hard to watch - and just as difficult to ignore.
---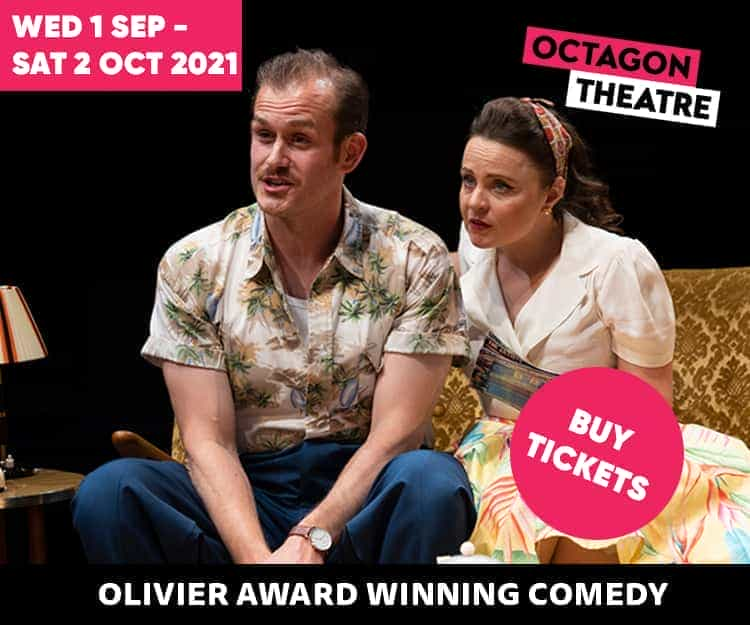 ---
11) LITTLE WOMEN
Thanks to a powerhouse lineup of talented actresses, Gillian Armstrong's take on Louisa May Alcott's novel proves that a timeless story can succeed no matter how many times it's told.
This is a surprisingly sharp and intelligent telling of Alcott's famous story, with a first-rate cast, and not the soft-edged children's movie it might appear..
LITTLE WOMEN (2019)
---
12) THE SERENGETI RULES
Emmy Award-winning and writer-director Nicolas Brown's science documentary is based on American biologist Sean B. Carroll's 2016 book of the same name. With vivid cinematography it explores how "keystone species" play crucial roles in maintaining the biodiversity of complex ecosystems in the Serengeti, the Aleutian Islands, the Pacific Northwest, and Peru. 
---
13) I AM NOT A WITCH
It approaches real-life injustices with a beguiling blend of sorrow, anger, and humour, marking debuting writer-director Rungano Nyoni as an exciting new talent.
Nyoni treats satire and drama like a teeter-totter—there's always the motion of a temporary imbalance that levels out at just the right moment. One also gets the feeling that we're occasionally meant to experience this world through the eyes of its child protagonist, at the center of which is Maggie Mulubwa, who says very little yet manages to convey multitudes with her face and her eyes.
---
14) THE WITCH: PART 1. THE SUBVERSION
A little girl flees a research facility in fear of her life in this action thriller from South Korea, which, like its imperilled heroine, is full of surprises, helped in no part by Kim Da-mi's transformative performance in the lead. The slow-burn suspense of the film's first half is turned on its head in the second hour, which explodes into supernatural violence and out-there revelations.
---
15) INCENDIES
Denis Villeneuve's Oscar-nominated screenplay wants to be much more than a thriller and succeeds in demonstrating how senseless and futile it is to hate others because of their religion. Most people do not choose their religions but have them forced upon themselves by birth, and the lesson here is that an accident of birth is not a reason for hatred.
It's messy, overlong, and a touch melodramatic, but those flaws pale before the impressive acting and devastating emotional impact.
---