THE BEST MOVIES STREAMING THIS WEEK
The Top 10 movies added to or extended on the streaming services this week:
1) SUNSET BOULEVARD
Arguably the greatest movie about Hollywood, Billy Wilder's masterpiece is a tremendously entertaining combination of noir, black comedy, and character study.
Norma Desmond, a fictional former queen of the silent era is at the heart of Wilder's perfect film, and she is played with mesmerising intensity by Gloria Swanson. Rarely is fiction shot through so glitteringly with real life.
Shot in ultra-noir black-and-white in a 1920s Hollywood mansion, the looming ceilings, overstuffed rooms, and oblique lighting rendered Norma's environment alluringly sinister in its deteriorating decadence. 
It remains the best drama ever made about the movies because it sees through the illusions. In one of the greatest of all film performances, Swanson's Norma Desmond skates close to the edge of parody. The movie cuts close to the bone, drawing so directly from life that many of the silent stars at the movie's premiere recognized personal details.
It is a delicious comedy with a psycho edge. This is an unmissable commentary on Hollywood's rejection of its silent past: a kind of Sobbin' in the Rain.
Even the title of this dark, deeply satisfying work of cinematic genius can be read as a metaphor for the Hollywood machine and the long fading twilight of once-glittering careers. Re-released in a spectacular restored version in 2002, it's too good to miss.
Subtle, savage and insightful but with such a big heart, it is as moving as it is informative about the value of making art that moves.
Best of all, it's oh-so-sour. Apparently, MGM honcho Louis B Mayer even accused Wilder of biting the hand that fed him. If Wilder was, though, it was in the best possible way: in its precision, perversity and stinging wit, Sunset Boulevard still has mighty sharp teeth.
It is both a savage indictment of the star system (and the monsters it produces), and an all-too-knowing depiction of a writer's impotence in Hollywood. Get ready for your close-up with the finest movie ever made about the narcissistic hellhole that is Hollywood.
---
2) IT'S A WONDERFUL LIFE
The holiday classic to define all holiday classics, it is one of a handful of films worth an annual viewing.
This masterpiece from Frank Capra is a film with much more to it than festive feel-good sentimentality and still has a lot to say about community spirit. The term Capra-esque is too often misapplied: forget the imitations and revel in the genuine article.
Funny, compelling and moving, his post-war fable is a fascinating melange of social and personal impulses and the questionable charms of home.
It achieves a fine balancing act between pathos and feel-good that is delivered by an outstanding cast. Even the minor parts are populated by some of the finest character actors and it produces a movie of timeless quality and relevance.
Although peppered with colourful, sharply drawn characters, this is James Stewart's movie, instantly loveable as a small town dreamer who sacrifices everything for others. His journey to despair and back warms the cockles like little else.
A genuine American classic, the film is gripping enough simply with the telling of the lifestory of the selfless guy who finds himself deeply loved in the smalltown community he'd once dreamed of leaving.
The movie is in fact a dark, disturbing look at small-town American life between the two world wars, rife with class envy and fears of modernity, and featuring a before-its-time portrayal of a middle-aged sense of failure that seems more appropriate for an American film of the Seventies.
It is the closest thing to a postwar American Dickens. Though Capra never quite returned to the golden days of the 1930s, this is considered by many to be one of the finest films ever made. Sure it's old fashioned, but it's also eternally charming and fun. Where else could a dance floor split and reveal a swimming pool?.
This is the all-time great, curl-up-on-the-sofa-with-a-cup-of-tea movie. Not only is it beautifully photographed, but it also contains enough emotional strength to hold your attention for all of its two-hour running time.
What is remarkable about it is how well it holds up over the years; it's one of those ageless movies, like "Casablanca" or "The Third Man," that improves with age. Some movies, even good ones, should only be seen once. When we know how they turn out, they've surrendered their mystery and appeal. Other movies can be viewed an indefinite number of times. Like great music, they improve with familiarity. "It's a Wonderful Life" falls in the second category..
---
3) MEET ME IN St. LOUIS
Re-released in a new 35 mm print, this classic MGM musical is one of Hollywood's greatest feelgood movies. Made during World War Two, it casts a nostalgic eye over a middle-class family in turn-of-the-20th century America.
This much-loved 1944 musical is still an unmissable experience.
Combining some wonderful song and dance routines with a cast of memorable characters, it is certainly one the best Hollywood musicals ever. It's also one of the least ostentatious. Full of nostalgia for the romantic traditions of the Old South - complete with horses and traps, gentlemen callers, and evening dances - and bursting with homespun Technicolor warmth, it is pure celluloid sugar.
Providing a romanticised but still uplifting depiction of life in St Louis at the beginning of the 20th century, this may be a tale that only works against the backdrop of a more innocent age, but it's delightful, and too good to miss.
Vincente Minnelli's musical masterpiece, a panoramic city symphony, examines the meanings of nostalgia and memory while offering a sweetly ironic depiction of Middle American conservatism where sex is taboo, dinner is at six, money is evil and father knows best. A heavenly slice of brassy Hollywood romanticism that'll still have you swooning all the way to the trolley stop.
A disarmingly sweet musical led by outstanding performances from Judy Garland and Margaret O'Brien, it offers a holiday treat for all ages.
It is a "family values" exercise in traditional Americana. There are songs, family crises, more songs, more crises, and more songs.
The film really belongs to Garland and O'Brien. They make each scene they share pure magic, exuding an effortless confidence which lights up the screen, with the rest of the cast reduced to mere bystanders. ~
---
4) ALIENS
Surpassing its predecessor in terms of sheer spectacle, this sequel to Ridley Scott's outer-space nightmare from director James Cameron is an outstanding science-fiction thriller.
Truly great cinema,it is the perfect sequel. It is the model for every potential sequel-maker: it connects irrefutably with the events of the original (even to the point of starting exactly where the drama left off, albeit 57 years later) and expands on all the ideas and themes while simultaneously differentiating itself. The same, yet entirely different. Perfect.
It is a sequel to the very effective 1979 film,but it tells a self-contained story that begins 57 years after the previous story ended. The ads claim that this movie will frighten you as few movies have, and, for once, the ads don't lie.
While Alien was a marvel of slow-building, atmospheric tension, Aliens packs a much more visceral punch, and features a typically strong performance from Sigourney Weaver.
With Weaver's Ripley and maternal themes thrust forwards, Cameron also aces the horror, using a flashed-up 'proximity alert' as his inspired cue for various shockingly sudden close encounters.
For big-budget, high-octane showmanship, it is hard to beat. While not as deliberate or interesting as the first in the series, it is a wide-open visual-effects bonanza, with enough intensity and thrill for three standard action movies.
ALIEN
---
5) THE DEER HUNTER
Michael Cimino's 1978 Vietnam War classic won five Oscars and, if anything, improves with age and is a chance, once again, to see Robert De Niro, Christopher Walken and John Savage sweatily playing Russian roulette for their Vietcong captors and a glimpse of Meryl Streep in one of her earliest roles.
It remains one of the finest and most controversial movies about the Vietnam War, notably for the harrowing Russian roulette sequence, a compelling if historically dubious metaphor for the war.
It divided the world into votaries and vilifiers. It harrowed some audiences with its immediacy, and horrified others with its historical dubiety
This combination of ambivalence, brutality, and controversy echoed American culture's experience of Vietnam, making The Deer Hunter an even more telling cultural artifact than may have been intended.
A three-hour movie in three major movements. It is a progression from a wedding to a funeral. It is the story of a group of friends. It is the record of how the war in Vietnam entered several lives and altered them terribly forever. It is not an anti-war film. It is not a pro-war film. It is one of the most emotionally shattering films ever made.
It is a gruelling film, an upsetting experience, as much an endurance test for the audience as it was for cast and crew fighting a private war on location in Thailand. And yet, from the justly ubiquitous theme music to Vilmos Zsigmondís rich and lyrical cinematography, it is a film of enormous, if mostly melancholy, beauty.
It's an American tragedy indebted to Russian literature, alive with detail and ritual and embedding viewers in the souls of men, the heart of a community and the spilled guts of a nation. ~
Sacrifice colours everything in Cimino's bold and brilliant masterpiece of cruelty and horror; 43 years on, the film's combination of sulphurous anti-war imagery, disillusion and patriotic melancholy is even more striking.
This is probably one of the few great films of the Seventies. Running against the grain of liberal guilt and substituting Fordian patriotism, it proposes De Niro as a Ulyssean hero tested to the limit by war. Ideally, though, it should prove as gruelling a test of its audience's moral and political conscience as it seems to have been for its makers.
Its greatness is blunted by its length and one-sided point of view, but the film's weaknesses are overpowered by Cimino's sympathetic direction and a series of heartbreaking performances from De Niro, Streep, and Walken.
---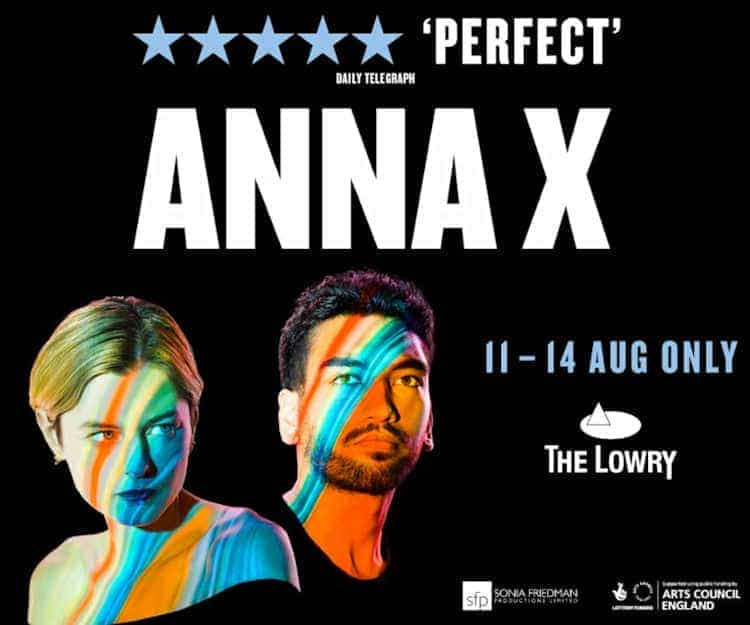 ---
6) THE AUSCHWITZ ESCAPE
Two prisoners at the extermination camp make a perilous bid for freedom in an intense, disturbing, powerful Holocaust story based on real events.
The Slovakian entry for international feature at this year's Oscars is a model of balance and responsibility throughout. A taut retelling of horror exposed, it teases out the dynamics of terror in its economical 93 minutes.
---
7) NEXT OF KIN
Discover Australia's dread-filled answer to "The Shining" as Tony Williams' 1982 horror bears all the hallmarks of classic Victorian gothic.
A young woman and her boyfriend witness strangeness in an Australian old-folks home.
The elderly residents fight for their lives after a crazed slasher comes to call in this horror movie.
---
8) PHILOMENA
Steve Coogan and Judi Dench make a terrific odd couple in this gripping account of the search for a long-lost child.
Based on a powerful true story and led by note-perfect performances, it offers a profoundly affecting drama for adult filmgoers of all ages.
Based on a true story about an elderly Irish woman searching for the toddler son she gave up for adoption as an unwed teen living in a convent, most of its pleasures come from the way it confounds expectations.
It is a funny, well-observed tearjerker featuring a wonderful performance from Judi Dench and a very good and understated one from Steve Coogan.
Though it will be remembered as a feelgood mismatched-buddy movie, Stephen Frears' terrific, sophisticated comedy that tackles serious issues with a lightness of touch and a spirit of steel contains a rich seam of anger that starts with Magdalene homes and finally takes us across the Atlantic to one of the great shames of Ronald Reagan's administration. The film is vindication of the underrated Coogan, not only for his refined performance, a masterclass in restraint, but also for his effortless, subtle script, perhaps the most subversive British blend of social comment and comedy since the heyday of Ealing Studios.
The film-makers hammer home the grubby tale with angry vehemence. Sour notes abound. Playing a woman with a near super-human capacity for forgiveness, Judi Dench deals in levels of sadness that could draw tears from a boulder. Yet the film also manages to be one of the funniest odd-couple comedies in recent decades. That the two elements mesh so seamlessly brings great credit to all involved. It really is something of a mainstream marvel.
---
9) ROOM
A film about the infinite complexity of a deceptively simple situation, Brie Larson shines in this life-affirming drama about a young mother forced to raise her son in isolation.
Led by incredible work from Larson and Jacob Tremblay, it makes for an unforgettably harrowing - and undeniably rewarding - experience.
Larson is nothing short of perfect in this heartbreaking, life-affirming drama brilliantly directed by Lenny Abrahamson, who has proved himself one of cinema's most astutely truthful artists. It is an unexpectedly life-affirming parable of parenthood wrapped in the clothing of a modern-day horror story; a heartbreaking tale of the power of motherly love and of a nurtured child's ability to find light in the dark woods of the adult world.
You don't have to be claustrophobic to be unsettled by Abrahamson's tale of love, hope and survival that confines a significant part of its action to an airless, locked outhouse; a moving, harrowing and redemptive drama about the ties that bind a mother to her child. Be warned: one box of tissues may not be enough.
Abrahamson's moving, harrowing adapation of the acclaimed novel by Emma Donoghue has distant roots in the Josef Fritzl case. It cannot, however, be confused with a forensic study of the captor psychosis. We are left with a film that manages a degree of optimism in the most unpromising circumstances. It is a substantial achievement.
A two-hour drama about imprisonment, rape and interpersonal degradation based on the crimes of the psychopathic Austrian criminal doesn't exactly sound like a recipe for a soul-stirring feel-good weepie. And yet, lo and behold, via the genius of Abrahamson's powerfully affecting film, that rare and transformative magic of cinema is very much upon us. Hot tip: bring a hanky. In fact, bring two.
---
10) MENASHE
Putting a soulful gaze on a world we rarely see in American film, the Hasidic community of New York City, using non-actors who speak entirely in Yiddish, the emotional focus is what makes this film so incredibly special. Here is a film dedicated to recognizing our most common obstacles, its quiet storytelling largely accompanied by those feelings at the bottom of anyone's gut: guilt, shame, defeat. It is a gorgeous ode to everyone's inner screw-up.
It offers an intriguing look at a culture whose unfamiliarity to many viewers will be rendered irrelevant by the story's universally affecting themes and thoughtful approach.
---