THE BEST MOVIES STREAMING THIS WEEK
The Top 10 movies added to or extended on the streaming services this week:
1) SUMMER OF SOUL (...OR, WHEN THE REVOLUTION COULD NOT BE TELEVISED)
The film of 2021 so far
Questlove's magnificent documentary gives moving context to rediscovered footage of Stevie Wonder, Mahalia Jackson, Nina Simone et al in their prime and intertwines music and politics in one of the best concert movies of all time.
An extraordinary celebration of a pivotal moment, you can feel physical waves of joy hitting your body.
Bubbling under – and sometimes over – the surface of The Roots frontman Ahmir 'Questlove' Thompson's intoxicating and essential  documentary about the forgotten 1969 Harlem Cultural Festival are questions that are as much about the present as the past: why are we only celebrating this landmark event now?
The lack of awareness of this event, crudely known for a while as the Black Woodstock, is another tragic example of black history being ignored. Only this time the record survived, and now we all get to share in it as the forgotten festival is brought to life in a spectacular new film.
This forgotten festival of Black brilliance finally gets its dues with Questlove's joyous documentary .
The fact that 40 hours of footage was kept from the public is living proof that revisionist history exists. And its resonance today is striking.
A celebration and a scream, the footage from the series of concerts across six Sundays in Harlem has been left unseen for 50 years. It's a travesty that has finally been rectified in Summer of Soul (… Or, When the Revolution Could not be Televised). This extraordinary documentary features performances from Stevie Wonder, BB King, Sly and the Family Stone, the 5th Dimension, Gladys Knight, Mavis Staples, and David Ruffin.
Despite the Harlem Culture Festival having a major backer in Maxwell House coffee, and an incredible array of Black and brown talent, only two hours of footage saw the light of day on WNEW Channel 5 in New York City. There was just no interest in a concert that was "too Black," especially during the summer of that much hyped music festival 100 miles north of Harlem. They made a movie out of that one a year later. Meanwhile, 40 hours of this film's subject faded into obscurity.
There is so much beauty in this film, in detail in the outfits of the attendees, the composition of the interviews and in the tightly constructed contextualising montages.
It's a stunner - buried treasure brought glittering to the surface.
A dazzling dive into the wild, groovy, volatile Sixties.
Deftly interweaving incredible live footage with a series of revealing interviews, it captures the spirit and context of a watershed moment while tying it firmly to the present.
It's a joyous piece of filmmaking, something that I could have watched for literal hours, and contains quite simply some of the best concert footage ever put on film.
Far more than just great music, it captures a specific transition point. Sonically flawless, authentically textured and deep-rooted in cultural significance, it succeeds magnificently in capturing the scale, spiritual resonance and, yes, soul of the Harlem Cultural Festival. It will not be forgotten this time.
---
2) THE STRANGE LOVE OF MARTHA IVERS
A critical and commercial hit for Barbara Stanwyck, Van Heflin and, making his debut, Kirk Douglas, this high-voltage portrait of evil and greed remains blissfully absorbing and entertaining.
---
3) IDA
A novice nun journeys through her family's secret past in Paweł Pawlikowski's outstanding eerily beautiful black-and-white road movie. It is a compelling film that achieves a great deal in a short time. The performances are superb and the sense of location and period miraculous.
His eerily perfect Oscar-winning film is a miraculous masterwork.
Empathetically written, splendidly acted, and beautifully photographed, Ida finds the director revisiting his roots to powerful effect.
Somewhat ironically, Pawlikowski can't be considered a Polish filmmaker in any strict sense. Though born in Poland, he grew up in Great Britain and has done most of his work there. "Ida" represents a return home for the filmmaker, one that he has said draws on the memories, sights and sounds of his childhood.
It is a film to be cherished, a stunning drama by the Polish-born, British-based director. There is not a frame in this austere spiritual journey that isn't a thing of heartfelt beauty. The composition continually tips us off balance — characters are relegated to the periphery of the frame, dwarfed and inconsequential next to the spaces around them; the eye is drawn to the bottom and corners as often as it is to the centre.
This frugal, static film in black and white is wondrous with life and drama. First-time actress Agata Trzebuchowska has a face you could watch forever.
This is pure cinematic storytelling at its best.
---
4) BAIT
It's war between the locals and tourists in a once-thriving Cornish fishing village in Mark Jenkin's dreamlike masterpiece, one of the defining British films of the decade.
A rare find that is a truly original feature by a British director, it ferments weighty social themes into cinema so intoxicating it changes your blood-alcohol levels.
As visually distinctive as it is narratively satisfying, it blends a classic aesthetic with timely themes to produce a thrillingly original and uniquely enriching drama.
An evocative debut which shows cinema can still be magic and light, this extraordinary film is certain to resonate with fishing communities.
---
5) TIME BANDITS
For a kids film this is pleasingly dark with Terry Gilliam delivering as much classical fairy tale as knockabout comedy.
His thoroughly enjoyable, non-cute film for all ages was a significant influence, I would think, on Harry Potter.
It is a remarkable time-travel fantasy from Gilliam, who utilizes fantastic set design and homemade special effects to create a vivid, original universe.
Frequent bursts of twisted humour, several flashes of horror and a ton of first-class Brit cameos combine to ensure their movie never ages. ~
---
~ Advertisement ~

---
6) THE KING'S SPEECH
Some films turn out to be unexpectedly good. Not that you've written them off, only they ply their craft on the hush-hush. Tom Hooper's "The King's Speech" looked no more than well-spoken Merchant Ivoriness optimistically promoted from Sunday teatime: decent cast, nice costumes, posh carpets. But for all its pageantry, it isn't a film of grandiose pretensions. Much better than that, it is an honest-to-goodness crowdpleaser. Rocky with dysfunctional royalty. "Good Will Hunting" set amongst the staid pageantry and fussy social mores of the late '30s. "The Odd Couple" roaming Buckingham Palace. A film that will play and play.
The film largely involves the actors Colin Firth, formal and decent, and Geoffrey Rush, large and expansive, in psychological struggle. At the end, what we have here is a superior historical drama and a powerful personal one. And two opposites who remain friends for the rest of their lives.
Firth gives a masterful performance in a predictable but stylishly produced and rousing period drama.
By the film's end I was in tears: a pathetic critic-thing whimpering in the half-dark, knocked into resistlessness by the power of storytelling
---
7) FERRIS BUELLER'S DAY OFF
If the mention of "Ferris Bueller's Day Off" doesn't call to mind late-night slumber parties with the VCR and the realization that you, too, would have sold your soul to sing "Twist and Shout" to the accompaniment of a marching band, then you're probably not of the era that grew up venerating John Hughes' films. This is one of the director's best efforts, and as a result, the film enjoys the immortality that comes with being part of a generation's collective consciousness. 
There are those of course who will declare "The Breakfast Club" as the triumphant apex of John Hughes' teen oeuvre. While the detention flick certainly spoke to its pimply audience with the uncanny, unerring familiarity that Hughes made his own, "Ferris Bueller" however, has aged somewhat better, and, indeed Hughes seems to have considered it the best of his teen movies, abandoning the genre afterwards in favour of pre-teen laughs with the "Home Alone" movies. It's sporadically hilarious, with roots that run far deeper than expected.
---
8) EAST IS EAST
A towering performance from Om Puri anchors this finely wrought adaptation of Ayub Khan Din's celebrated stage play, about a mixed race family wrestling with their cultural identity in 1971 Salford.
A Pakistani immigrant to England, living in Manchester in 1971 with his British wife and their unruly herd of seven children, he is spinning plates simultaneously on top of a dozen poles. He runs from one crisis to another, desperately trying to defend his Muslim world view in a world that has other views. and his plates keep falling off the poles.
A cast-iron crowd-pleaser in the best traditions of the Great British comedy. Don't be put off by the Muslims in Manchester pitch - it is much more. A bold, hilarious take on family life for anyone who's fallen through the generation gap.
Funny, charming and refreshing, this is a great little film.
WEST IS WEST
---
9) SCHOOL OF ROCK
Jack Black amps it up to 11 and keeps the energy pulsing throughout in this fun and funky kids' comedy from Richard Linklater, the director who brought you Dazed And Confused.
More satisfying than a crunching power chord. A raucous crowd pleaser with a pumping soundtrack, some awe inspiringly talented kids, and perfect comic performances. Charming.
Rock 'n' roll purists may lament the inevitable absence of the sex 'n' drugs components, but this is expertly crafted escapism and a near perfect family movie.
---
10) WALKING OUT
A sublimely beautiful tale of father-son bonding in the Montana wilderness, they are faced with a harrowing test of endurance in this snowy thriller with a burning heart.
Beautifully filmed and powerfully acted, it effectively balances tense father-son drama against an affecting wilderness survival story.
---
11) BECOMING CARY GRANT
This documentary about the film star is unusual for framing its subject's life from an entirely psychological perspective; a "window into his inner world" that is quietly superb throughout.
---
12) FOXCATCHER
A chilling true crime drama, it offers Steve Carell, Mark Ruffalo, and Channing Tatum a chance to shine - and all three of them rise to the challenge.
A superb variant on the underdog sports movie; Carell, Tatum and Ruffalo give career-best performances in the horribly magnificent true story of the billionaire who mentored the US Olympic wrestling team.
Capote was solid. Moneyball made something compelling of unpromising material (it was as much a business movie as a baseball flick). Now, Bennett Miller reaches another level with this unsettling study of an extraordinary collision between plutocracy and US Olympic wrestling. This murky tale of the corrupting power of wealth is his best true-life story yet.
Miller has made what might almost be called an awards-bait exploitation film, except that he purges the material of sensationalism, and he does so in the most honest and artful way possible. He keeps it real.
It is a smoke-black parable of modern America, with a screenplay as tense and tuned as piano strings.
A spellbinding exploration of sport, American patriotism and personal mania
Although it is inspired by real events which were widely reported at the time, it's best to learn as little about it as possible in order to fully savour this superb film's surprises and shocks.
TEAM FOXCATCHER
---
13) PRIDE & PREJUDICE
One of the most delightful and heartwarming adaptations made from Jane Austen or anybody else. Much of the delight and most of the heart comes from Keira Knightley, who plays Elizabeth as a girl glowing in the first light of perfection.
Sure, it's another adaptation of cinema's fave Austen novel, but key performances and a modern filmmaking sensibility make this familiar period piece fresh and enjoyable.
---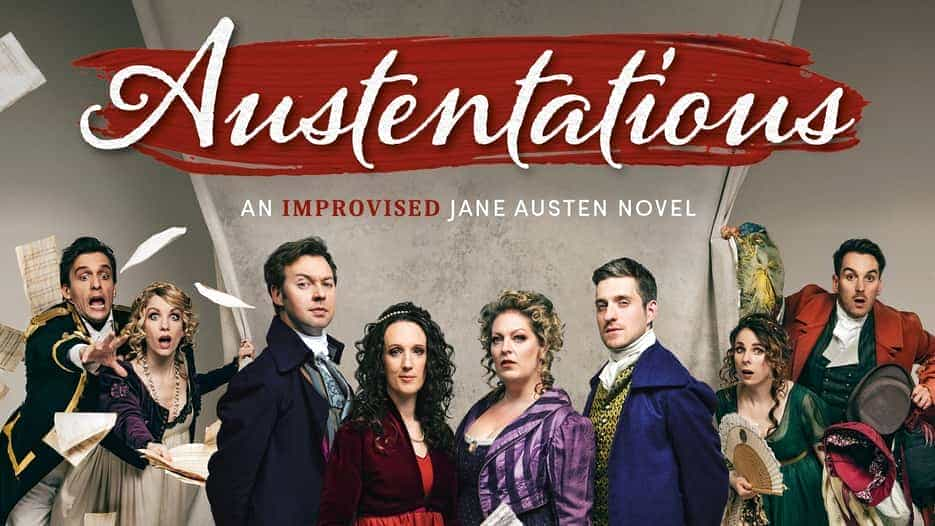 ---
14) KNIVES OUT
Daniel Craig has a blast in a murderously fun whodunit worthy of Agatha Christie. Every time you think you've guessed what's up the writer-director's sleeve, you both have and haven't: the layering, feints, and decoys fox you exactly as he's hoping.
It's the most fun that Craig has been on screen for years, perhaps for ever (a career in broad comedic roles awaits). And it's emblematic of a film, a superlative Agatha Christie remix, that takes established ideas and familiar tropes ("Boring Daniel Craig"?) and flips them with highly gratifying results.
It sharpens old murder-mystery tropes with a keenly assembled suspense outing that makes brilliant use of writer-director Rian Johnson's stellar ensemble.
---
15) CREED
Though 2006's "Rocky Balboa" was a fitting final chapter for its titular hero, "Creed" finds more of his story to explore and pays unexpectedly rich emotional dividends. In the process, the film reminds us that, employed by the right director, Sylvester Stallone can be a wonderful actor.
He gives the most compelling and truthful performance of his career.
A fresh glint in the eye of the tiger, it firmly overthrows any notions that the Rocky films are trading on an elaborate Great White Hope mythology.
CREED II
ROCKY
---