THE BEST MOVIES STREAMING THIS WEEK
The Top 20 movies added to or extended on the streaming services this week:
1) DON'T LOOK BACK
Wonderfully revealing and mythologistic. D. A. Pennebaker's celebrated documentary film of Bob Dylan's 1965 tour of Britain allows us to see the enigmatic Dylan persona virtually in the process of formation. This is also one of the few documentaries to develop a sense of narrative, thanks to the "British Dylan", Donovan, whose peripheral prescence is the source of much amusement.
It  is an uncompromising look at an artist dealing with the burdens of fame while trying to grow, and is required viewing for all music fans. Other treats include very rare footage of Dylan at 19 performing for a small group of blacks in the Deep South and the famous Subterranean Homesick Blues clip. 
There are also some great comic moments, including the Spinal Tap-esque scurrying through basement corridors in an attempt to leave Manchester's Free Trade Hall. 
---
2) STAGECOACH
Everything about this picture is perfection.
Typifying the best that the Western genre has to offer,  this rip-roaring adventure is given dramatic heft by John Ford's dynamic direction and John Wayne's mesmerizing star turn.
Featuring groundbreaking editing and camerawork, some of the most daring stunt riding ever filmed and — the icing on the cake — Yakima Canutt's unbelievably courageous fall under the galloping horses, it is still an incomparable piece of adrenaline-fuelled action cinema.
Though not the top-billed player, and then a B-movie actor, John Wayne became the A-list star hero from the moment that John Ford introduces him with a rare kinetic flourish. Ford here introduced his signature Western setting of Monument Valley, lending the film a realism that set it apart from studio-bound films; and his deep focus interiors preceded Citizen Kane by two years, with Orson Welles claiming that he learned everything about directing movies from watching Stagecoach more than 40 times. 
Seen today, Stagecoach may not seem very original. That's because it influenced countless later movies in which a mixed bag of characters are thrown together by chance and forced to survive an ordeal.
---
3) ROME, OPEN CITY
Shot in 1945 in the immediate aftermath of the liberation of Rome, Roberto Rossellini's masterpiece (described by Martin Scorsese as "the most precious moment of film history") returns to the screen in a spanking 4K digital restoration.
Rossellini's benchmark work of abrasive political realism presents a crumbling Rome that's been ravaged by war. ~
His post-war melodrama is an uncompromising vision of a proud city in desperate times .
The Rome of Rossellini's film has a dazed, disoriented, stateless look. The former stronghold of empire is unprotected, open to the forces of history – and to a new kind of film-maker. Just after the end of the war Rossellini made it the location of his neorealist cinema, using the actual ruins and in the case of non-professional performers, the actual people: a thrillingly real drama about events fresh in the mind.
The first masterpiece of the post-war era, Roma, citta aperta is a cinematic landmark that heralded the rise of Italian Neorealism and influenced much of cinematic history to come, from the French New Wave to cinéma vérité and Direct Cinema to Third Cinema. Like The Cabinet of Caligari (1919), it is a masterwork born out of deprivation with the Nazis having vacated the city a mere two months before shooting commenced. 
It's seminal, accidental style is often cited by those who hold that necessity is the mother of invention. But beneath the striking verite, lurks a nuanced, powerful war drama.

Based on actual events, it's set during the last days of the Nazi occupation of Rome and was shot on location using fragments of painstakingly spliced film negative and still photographer's stock. It's a landmark of neorealist cinema, despite the melodramatic storyline, montage structure and star performances (from a primarily non-professional cast).
Compelling as much for its wartime release date as its gripping subject, this is melodrama at its most justified with a great group of diverse and interesting characters and real sense of urgency.
It's gruesome and shocking but there is plenty of lyricism and humour, too.
It fills in the familiar contours of its storyline with three-dimensional characters and a narrative depth that add up to a towering - and still powerfully resonant - cinematic achievement.
---
4) RAIDERS OF THE LOST ARK
Steven Spielberg's rollicking adventure yarn still looks buoyant and dashing after [40] years.
It remains a thrilling action adventure film.
Featuring bravura set pieces, sly humor, and white-knuckle action, it is one of the most consummately entertaining adventure pictures of all time.
More pertinently, it still stands up as the most exhilarating, imaginative, out-and-out fun movie in the Spielberg canon – pure unadulterated escapism, with not a pretension in sight.
While Harrison Ford is perfect as the hell-for-leather, loveable rogue, the locations sumptuous, the special effects breathtaking and the cinematography dazzling, the real success of the film lies in its conception. A product of the near-Holy trinity of Spielberg, George Lucas and Lawrence Kasdan, it is the collaboration that holds the key to the magic.
Executive producer George Lucas and director Steven Spielberg minted fresh excitement from the cliffhanger serials of their youth in this breathless fantasy extravaganza. Hold on tight, because it starts at full throttle and never lets up as unorthodox archaeologist Indiana Jones (a part that fits Harrison Ford like a glove) searches Egypt for the fabled Ark of the Covenant and finds himself up to his neck in booby-trapped caves, snake chambers, Nazi spies, religious demons, damsels in distress and even a spot of romance.
An homage to the glory days of Saturday matinee adventure serials and back-lot B-movies, it is one of the most unabashedly enjoyable cinematic events of the 1980s. Packed with breakneck action, a cheerfully absurd plot involving Nazis and lost treasure, exotic locales, and a bit of romance, Raiders celebrated old-school adventure and made it palatable to an increasingly jaded contemporary audience. 
Throw in Paul Freeman's suavely persuasive villain Rene Belloq, a masterly John Williams score, and one of the best throwaway gags ever caught on celluloid and you have a timeless classic that will go on captivating youngsters long after Indy's priceless artefacts have crumbled into dust.
It is an out-of-body experience, a movie of glorious imagination and breakneck speed that grabs you in the first shot, hurtles you through a series of incredible adventures, and deposits you back in reality two hours later - breathless, dizzy, wrung-out, and with a silly grin on your face.
5) PAISAN
One of the best-known and most important of the postwar Italian neorealist films; certainly it has one of the finest pedigrees, representing the combined talents of two of Italy's most prestigious filmmakers. The second of Rossellini's "war trilogy" (bracketed by Open City and Germany Year Zero), Paisà is divided into six episodes, each elucidating upon the tenuous relationship between the recently liberated Italians and their American liberators. 
Written by six different writers, the episodes in this audaciously elliptical portmanteau followed the Allies from the 1943 Sicilian invasion to the Liberation. The action was pretty much improvised, yet Rossellini consistently linked his characters to their environment and managed to impart an individual imprint on vignettes designed to depict the war as a series of personal tragedies rather than an historico-military event.
Two of the outstanding episodes see black military policeman Dotts Johnson robbed of his shoes by a cheeky street urchin while the film ends with a reminder that the war was still not won, as German troops prefer to fight a battle to the death.
---
~ Advertisement ~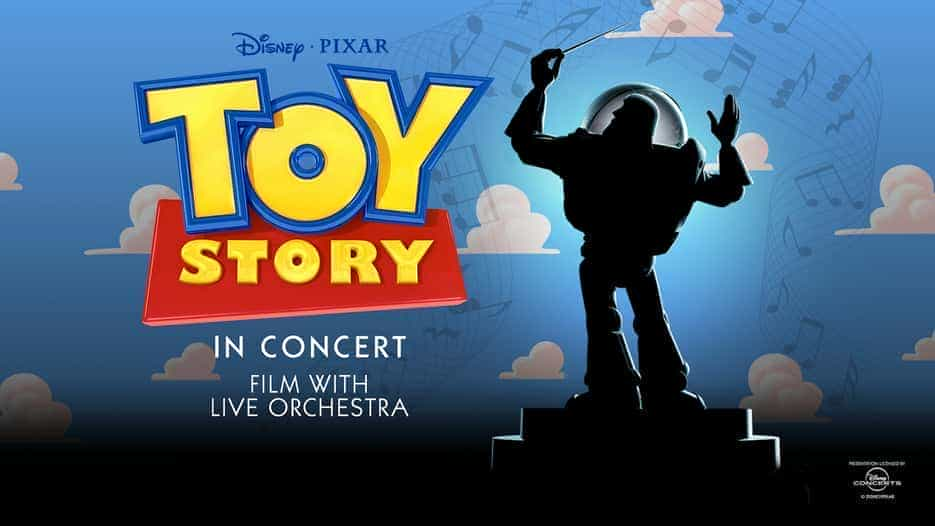 ---
6) VAGABOND
Of her many great movies, this one is often considered to be Agnès Varda's masterpiece. An exceptionally beautiful film. Perhaps down to Sandrine Bonnaire's transcendent performance.
Revived to mark the director's 90th birthday, in 2018, the story of a young woman's short, troubled life is cool, enigmatic and as gripping as any thriller.
What a film this is. Like so many of the greatest films, it tells us a very specific story, strong and unadorned, about a very particular person. It tries to feel like a documentary, a series of flashbacks to certain days in the last months of the girl's life. Actually, it is all fiction. And, like all good fiction, it is able to imply much more than it knows.
---
7) CLEO FROM 5 TO 7
This remarkable feature typifies all that was good in French film-making during its celebrated New Wave. Writer/director Agnès Varda (one of the unsung stalwarts of the period) constantly introduces the unexpected into both the central story and its many diversions, cinematographer Jean Rabier's images of Paris are fresh and uncomplicated, and the performances are cleverly stylised.
Varda's French New Wave classic, about two hours in a young singer's evening, looks like a brilliant, pioneering film.
It plays today as startlingly modern. Released in 1962, it seems as innovative and influential as any New Wave film.
One of the Nouvelle Vague's boldest achievements. On the surface, a pseudo-real-time odyssey around Paris in the company of a chanteuse awaiting some critical medical results. However, Corinne Marchand's fate is just a pretext for Agnès Varda to challenge the rules of classical filmmaking, as she manipulates time, space, colour and genre in each ingenious sequence.
It represents a beautifully filmed highlight of the French New Wave that encapsulates the appeal of the era while departing from its narrative conventions.
---
8) MOONSTRUCK
The overused phrase "intoxicating romantic comedy" is undeniably accurate when applied to the movie that gave Cher an Oscar, which is an unabashedly romantic affair, high on its own brand of wacky ethnicity and sage, voluptuous observations of love and human nature. 
Led by energetic performances from Nicolas Cage and Cher, it is an exuberantly funny tribute to love and one of the 1980's most appealing comedies.
Reviews of the movie tend to make it sound like a madcap ethnic comedy, and that it is. But there is something more here, a certain bittersweet yearning that comes across as ineffably romantic, and a certain magical quality.
---
9) 12 YEARS A SLAVE
While it is not the role of critics to tell people which films to see and which to avoid (audiences make those decisions for themselves), let me begin by saying that if you have any interest in cinema – or, for that matter, in art, economics, politics, drama, literature or history – then you need to watch this very powerful film from British director Steve McQueen.
It's far from comfortable viewing, but its unflinchingly brutal look at American slavery is also brilliant - and quite possibly essential - cinema.
At the very least, director McQueen's adaptation of Solomon Northup's memoir represents essential viewing for correcting the imbalance that there have been precious few films about slavery in the US told from the point of view of the enslaved. The added bonus is that it's also a tremendously powerful piece of cinema, a tale of suffering, endurance, courage and abiding humanity about a freeborn man kidnapped and sold into slavery, which packs all the more wallop for the elegance with which it's made.
The resulting film is brutal, astringent and unrelentingly suffocating. The subject has the film it deserves. Yet it took a director from South London to get the thing made.

It is a somber, meditative, almost poetic film that delivers the horrors of bondage stripped down and head-on.
This, at last, really is history written with lightning.
This modern classic about slavery from the thrilling McQueen transcends even the searing preoccupations of his previous films Shame and Hunger. It has all of his effortlessly powerful visual sense, all his determination to look at ugly realities head-on. But there isn't the same icy, eerie effect; the sense of steely, refrigerated technique isn't as prominent. There is a new passion and moral force in the film; a new tragic grandeur. McQueen's visual acuity and flair, and the ferocity of those images, might expose him to charges of fetishism. But this is to miss the point of what this film does. It certainly forces you to see, but in a different sense. The structure of the narrative defamiliarises the condition of slavery and the slave trade, gives it a shocking visibility.
The whole film breathes with reality, even while the bayou landscapes are infernalised, surrealised, by a terrible beauty of vision.
The story grips the audience in a vice of outrage and amazement. Plus there is no better stand-off this year than that between Chiwetel Ejiofor and Michael Fassbender in opposing roles as slave and master.
The cumulative emotional effect is devastating: the final scenes here are as angry, as memorable, as overwhelming as anything modern cinema has to offer.
---
10) PICNIC AT HANGING ROCK
The first significant splash made by the Australian New Wave on world cinema, this is director Peter Weir's haunting, delicate, and exquisitely photographed tale of three young girls who disappear during a school outing in the year 1900. 
A haunting and compelling oddity from the Australian master, that doesn't fit easy categorisation; it is part mystery, part horror, an impressionist poem to lost innocence. Although since considered based on a true story, it is, in fact, merely a fascinating and mysterious adaptation of Joan Lindsay's novel, but Russell Boyd's visionary cinematography is so sumptuous and captivating it is little wonder watchers felt like they were stepping into some peculiar reality.
Visually mesmerizing, it is a moody, unsettling, and enigmatic masterpiece of Australian cinema and a major early triumph for Weir.
---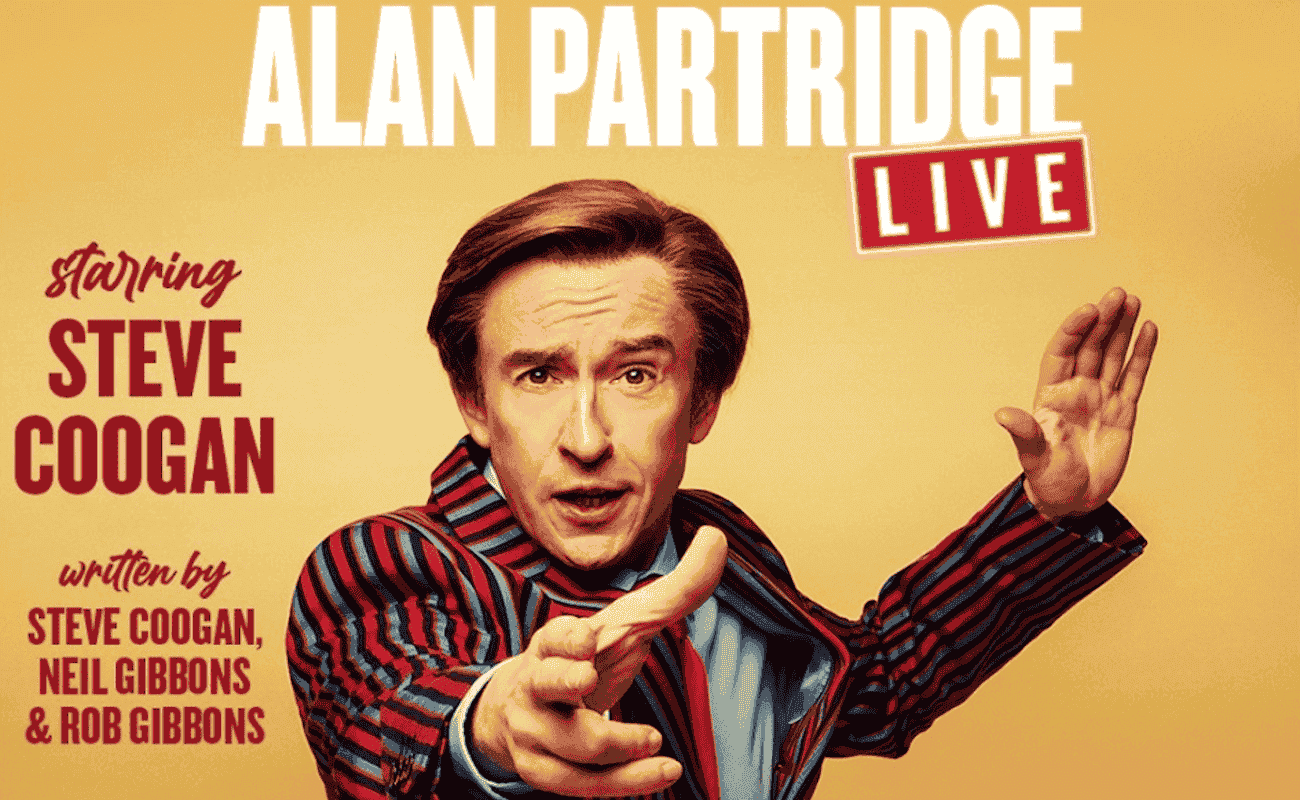 ---
11) SE7EN
One of the darkest and most merciless films ever made in the Hollywood mainstream.
An example of classic horror thrills, up-ended and twisted into a bewildering and claustrophobic web of tension.
Director David Fincher's brilliant postmodern crime thriller is a grim and disturbing tale about a vicious serial killer on the loose in an unnamed city. Intelligently scripted by Andrew Kevin Walker, it is a work of extraordinary style, upsetting power and narrative daring. It also boasts fine performances from Morgan Freeman as a disillusioned detective, who's on the brink of retirement, and Brad Pitt as his enthusiastic replacement, while Gwyneth Paltrow makes a brief though significant appearance as Pitt's uneasy wife.
With its old cop/young cop pair trailing a brilliant psycho, it could have been just another serial killer movie. Fincher's prodigious visual talent for choreographing an atmosphere of grim tension and evocative, partially hidden horrors, however, made it a disturbing foray into human darkness. 
It isn't just a movie, it's a mind fuck, a psychological trip through hell that leaves your head spinning, your heart pumping and your stomach crying out for the medicinal properties of a stiff whiskey, or five. Not since The Exorcist has there been a mainstream Hollywood studio movie as extraordinarily dark, bleak, intense, and as monumentally scary as this.
As with all the best chillers, the real horror is left unseen and to the viewers' imagination. ~
---
12) UNDERTOW
~ New Release ~
Making a moody, confident feature debut, actor turned writer/director Miranda Nation takes the drama of mourning and impending motherhood, and spins it into psychological thriller territory with an added dose of topicality.
She takes a bold approach to pregnancy and abortion in her Geelong-shot film that evokes the work of Jane Campion. What could have been a who's-sleeping-with-who, tangled-web-we-weave drama quickly evolves into something much more compelling as Nation blurs the line between thriller, psychological drama and character study - an intensely gripping female-led Australian drama.
---
13) JOURNEY TO ITALY
An influence on everyone from Michelangelo Antonioni to Jacques Rivette, this brave work still stands as a watershed. ~
Roberto Rossellini's landmark 1954 psychological drama, which via its minimal plotting helped redefine the possibilities of cinematic storytelling is beautifully acted, and is also one of the cinema's most moving statements on how desperately short life is.
Restored and rereleased, Rossellini's mysterious, gripping and moving study of an 'anti-honeymoon' is electrifying and moving. There is real greatness in this movie.
Looking pristine in this restoration, a founding influence on the French New Wave and adored by Martin Scorsese, it has long had classic status, though newcomers should be warned to expect much tetchy, scratchy unease before this profound film's real agenda reveals itself. Rossellini and Ingrid Bergman's own marriage was crumbling too, so in a sense this goes beyond mere artifice, reaching instead for a wrenchingly sincere expression of vulnerable togetherness in the face of time and mortality.
---
14) ONCE UPON A TIME IN AMERICA
Sergio Leone was the man who reinvented the western with the Dollars films starring Clint Eastwood and also the masterly Once upon a Time in the West. This, his final film, is an extraordinary crime drama - clearly influenced by The Godfather  - hailed as a masterpiece of 1980s cinema that runs for nearly four hours in its full-length version and chronicles the lives of two New York gangsters.
It was intended to be a trilogy; instead it became one very long film, clocking in at almost four hours (in the US it was criminally chopped to just over two). Leone makes full use of the huge canvas, telling a story of friendship and betrayal that sweeps from the Prohibition era to the Sixties.
His epic crime drama is visually stunning, stylistically bold, and emotionally haunting, and filled with great performances from the likes of Robert De Niro and James Woods.
Superficially, it is a gangster film. There are gangs and guns and drive-bys; speakeasies and Prohibition. But in the midst of the familiar trappings, Leone investigates the more resonant, enigmatic themes of time, identity and the reliability of memory. And he does it with incredible technical skill.
The film ranges from nostalgic to tragic, with healthy amounts of comedy, drama, and romance. Spanning five decades in the lives of the two men, the sprawling story, which moves fluidly among 1922, 1933, and 1968 on New York City's gangster-ruled Lower East Side, is memorably conveyed through flashbacks, flash-forwards, dreams, and fantasies. Driven by themes of guilt, honor, betrayal, and redemption, Leone makes clever use of aural and visual cues to dissolve time frames. 
The film moves back and forth in a tapestry of episodes, which all fit together into an emotional whole. There are times when we don't understand exactly what is happening, but never a time when we don't feel confidence in the film's narrative.
---
15) A BRONX TALE
A very funny movie sometimes, and very touching at other times. It is filled with life and colorful characters and great lines of dialogue, and Robert De Niro, in his debut as a director, finds the right notes as he moves from laughter to anger to tears. What's important about the film is that it's about values.
It sets itself apart from other coming-of-age dramas thanks to a solid script, a terrific cast, and director De Niro's sensitive work behind the camera.
---
16) TWO STEP
In this slow-burning crime thriller, a college dropout discovers that his recently deceased grandmother was the victim of a scam. The criminal responsible soon comes looking to collect his money, since he has his own debts to pay off. 
17) SAINT MAUD
~ New Release ~
This brilliantly unsettling horror film sweeps in on a humdrum English coastal town with a fierce cargo of religious mania, psychological power games and the odd moment of nightmarish ickiness. It will haunt your dreams and probably put you off seaside holidays for ever.
A skin-prickling horror to restore your faith in cinema, Morfydd Clark finds God – or does she? – in this dread-filled, hallucinatory and brilliant British debut.
A brilliantly unsettling blend of body horror and psychological thriller which marks an impressive debut for writer-director Rose Glass.
Morfydd Clark and Jennifer Ehle are terrific as carer and patient in this extraordinary psychological horror; an electrifying debut feature, which establishes the writer-director as a thrilling new talent in British cinema.
Combining visceral horror with sinister spirituality, it's one of the most remarkable debuts in years.
An exceptional horror which is both stylish and bone-chilling it combines traditional horror elements with mordant social observation.
It's a scary movie that is also a satirical nightmare about the physical and erotic intimacy of nursing.
An eerie and disturbing film shows Maud's first attempt to "save" another soul, and the cracks that open up underneath her feet in the process. Is Maud touched by the divine? Or is she going mad? Is there a difference?.
An exquisite slice of religious horror, centred on an unexpected (and potentially provocative) premise: what would the opposite of demonic possession look like? 
18) PADDINGTON 2
The inevitable sequel to one of the great family films of the new millennium is effortlessly great and immensely satisfying.
If the first film was a pro-immigration rallying call for multiculturalism, the second explores themes only a bear's-hair-breadth less political.
A pure delight. As sweet and sharp as, well, marmalade, it should be prescribed as an antidote to anyone who finds the madness of the modern world a bit wearing. It's probably possible to not absolutely love it, but it's hard to see how.
Equally intoxicating is the setting, a sort of fairytale London where everything and everyone is a little more eccentric, colourful and friendly than reality. This city shines with a marmalade sheen, the sort of cooperative, whimsical Britain that 'The Great British Bake Off' and 'Strictly Come Dancing' would have us believe we already live in. Paddington and his world makes you feel better about ours, and gives you hope for a generation growing up with this incarnation of the late, great Michael Bond's loveable creation..
Irresistibly good fun and the perfect choice for kids and adults alike, the film not only manages to be a superior sequel, but also one of the best family movies you're likely to see. There are plenty of hilarious moments, with a script that peppers the dialogue with quick wit and funny misunderstandings, delivered by a consummate cast of performers led by Hugh Bonneville and Sally Hawkins, and, as a villainous thesp, Hugh Grant revels in a role that demonstrates just how deft a comedy actor he can be.
It honours its star's rich legacy with a sweet-natured sequel whose adorable visuals are matched by a story perfectly balanced between heartwarming family fare and purely enjoyable all-ages adventure.
19) THE UNTOUCHABLES
Few old TV shows have been brought to the big screen with such élan as Brian De Palma's majestic adaptation of the 60s small screen classic. The film that made Kevin Costner a star, and won Sean Connery his only Academy Award. De Palma directs with effortless panache, most memorably in a pistol-packing homage to the Odessa Steps sequence from "Battleship Potemkin" on the staircase of Chicago's Grand Station.
In this riveting take on the old TV crime show, Costner gives a star-making performance as Eliot Ness, the quiet Treasury agent and family man who picks up a pump-action rifle in order to rid Chicago of bootlegger Al Capone (a plumped-up Robert de Niro). Yet for many the main attraction of this modern classic is Sean Connery's Oscar-winning turn as the veteran Irish cop who shows Ness the ropes.
De Palma's style rides substance out of town to leave a glorious compendium of genre cool, remixing the original '50s TV series just as Indiana Jones took a whip to '30s serial adventures. ~
Ennio Morricone's lush score and Stephen H. Burum's classy, high-gloss cinematography may romanticize the oft-gruesome violence, but both are well-suited to the approach taken by screenwriter David Mamet, who attempts to raise the pulp features from the original TV drama to high art. 
20) HOMICIDE
There's no denying the power of this tough look at racial prejudice inside and outside the police force as Joe Mantegna's Jewish cop investigates murder and a drug cartel, and encounters organised anti-Semitism and an underground Jewish resistance movement. Its conclusions are bleak, yet reaching them makes for absorbing viewing.
Guided by David Mamet's searing dialogue and assured direction, the film tells its morally complex story with an immersive mood and a crackling zeal.
The movie crackles with energy and life, and with throwaway slang dialogue by Mamet, who takes realistic speech patterns and simplifies them into a kind of hammer-and-nail poetry.
There's a considerable amount of detail that becomes increasingly important as the film progresses; though its plot may challenge some viewers, the film proves to be a thoroughly rewarding experience. 
As a psychological drama, it's a sophisticated, gripping piece that unusually leaves you wanting to go on past its unsettling conclusion.
---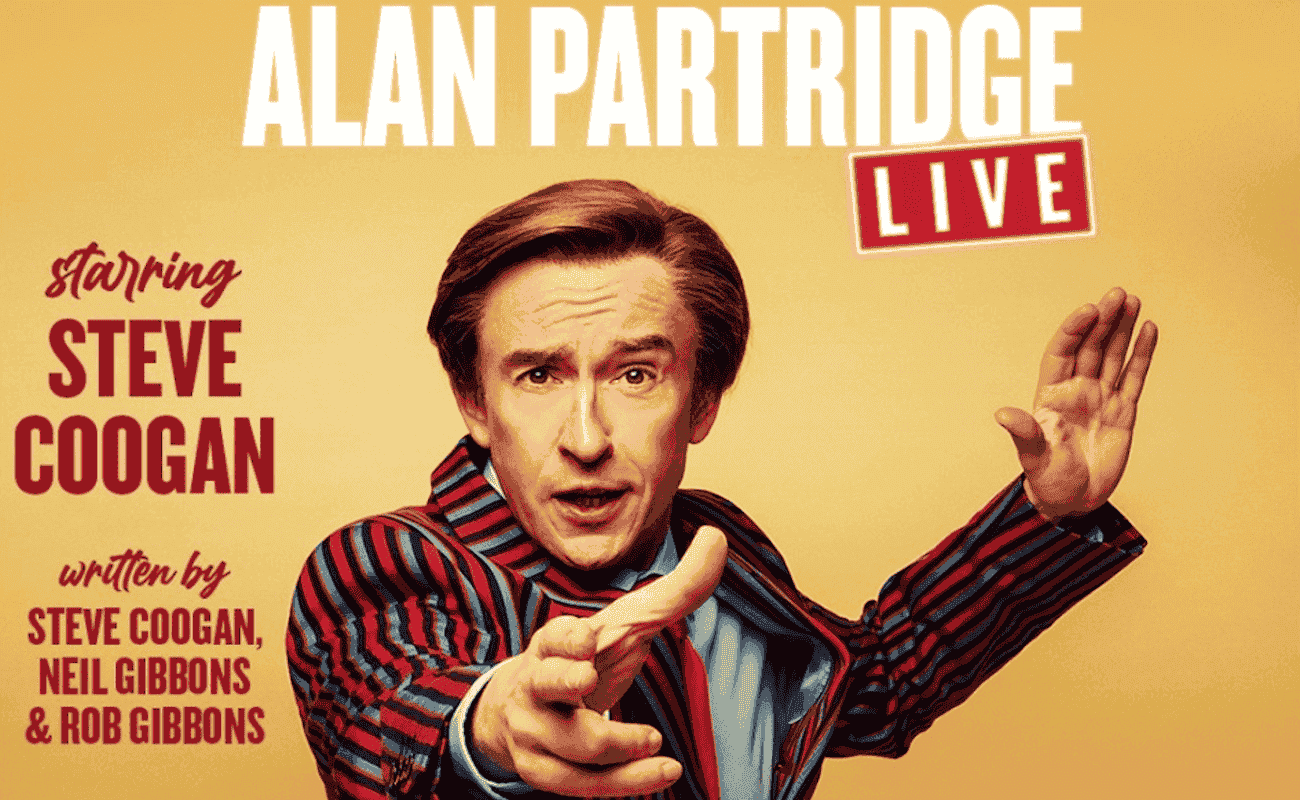 ---